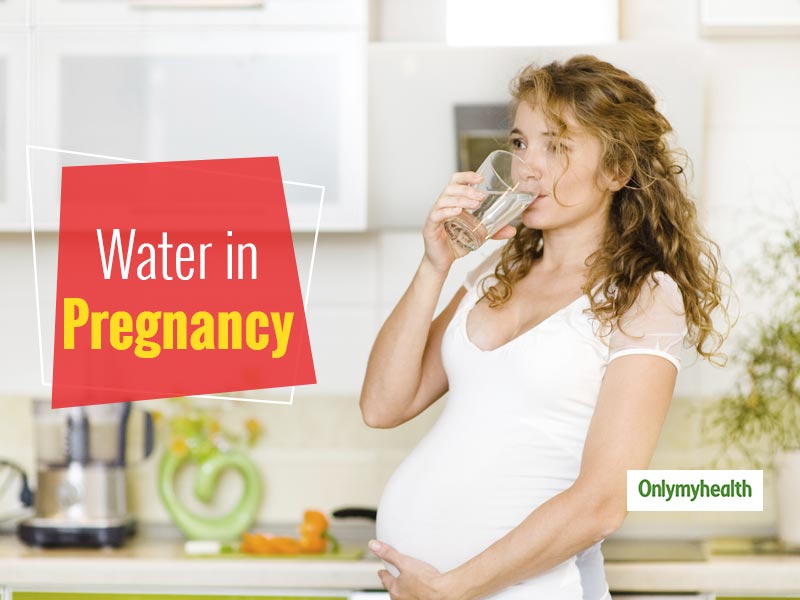 Most of the weight of our body (60 per cent) is made up of water. It works by flushing out toxins from our body, regulates body temperature and helps in brain activities. Likewise, during pregnancy, there is a need to take care of the amount of water as it provides the necessary nutrients to the baby growing in your stomach. Not only this, it maintains the level of contraceptive in the body and prevents other pregnancy-related symptoms like diarrhoea. For this, you need to drink a lot of water, but it is very important to find out how much water to drink.
What does the doctor say?
Dr Tanveer Aujla, Senior Consultant, Department of Obstetrics and Gynecology, Jaypee Hospital, Noida, says that "drinking water is necessary to maintain fluidity in the body during pregnancy, causing swelling, dizziness, weakness in the body parts. Pregnant women should consume about 8 to 10 glasses of water in a day which includes all sources of water. However, this quantity may depend on the different physical conditions of each woman. Also, instead of drinking a lot of water at once, take a small amount in a day by taking a gap."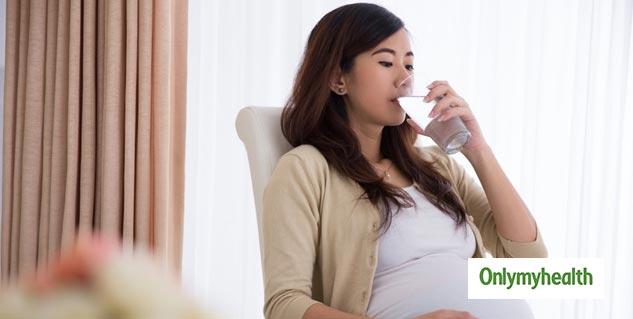 How much quantity required?
In general, every person should drink 2 litres or 8-10 glasses of water daily to stay fit. You can also add juice and water foods to it. Fruits, vegetables and soups are also made of water. You should take the same amount of water for about 27 weeks. Then as the child grows older you should increase your water content to about 500 ml. But it is not the same for everyone. If you are overweight or you are eating excessively then you should consume more water. Dehydration during pregnancy will also be harmful to your baby. Not drinking enough water can make you feel tired and constipated.
Also Read: Is Travelling In Third Trimester Safe?
Effects of water on the child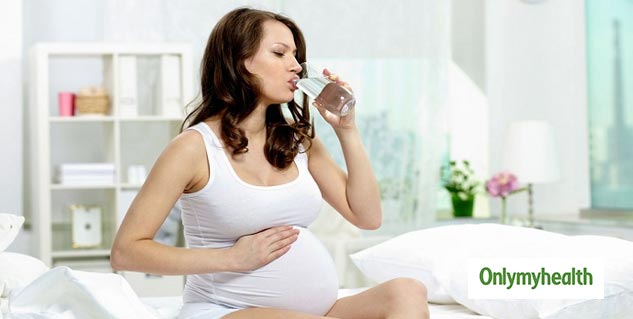 Dr Tanveer Aujla says that water plays a very important role in transporting nutrients like vitamins, minerals etc. to the unborn baby. Water helps in absorbing these nutrients from the food eaten and also in transporting them to the baby. Therefore every pregnant woman should take a proper amount of water.
Also Read: All About The New Surrogacy Regulation Bill
These tips should be adopted by gestational women
Pregnant women often have mood swings, various cravings, loss of appetite, feel like eating and drinking too much. In such a situation, according to the diet chart of your day, pregnant women should consume the amount of water throughout the day, no matter how much they desire to eat or not.
Pregnant women suffer from drinking too much water
Drinking water is necessary to maintain fluidity in the body during pregnancy. But, drinking an excessive amount of water can cause dizziness, vomiting.
Read More in Women's Health