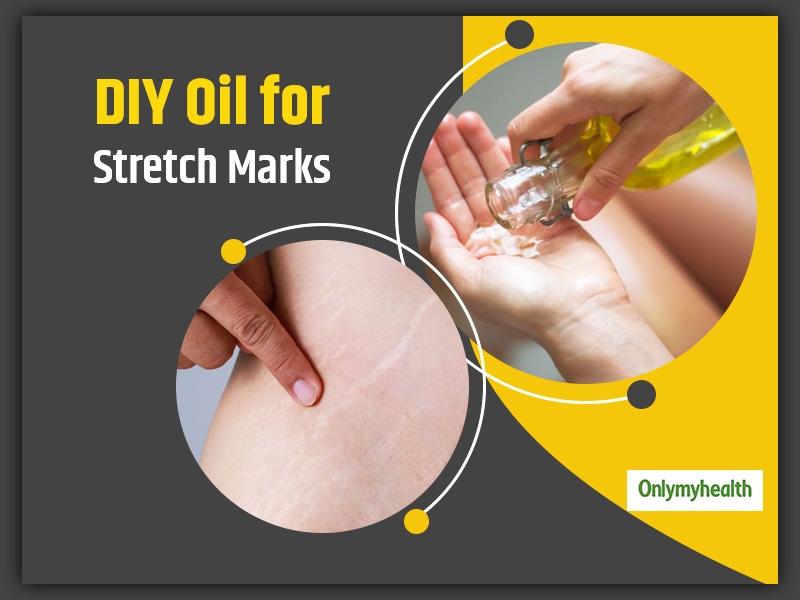 Do you have stretch marks due to weight loss or pregnancy? Here is a homemade massage oil to remove pregnancy stretch marks.
After acne and pimple scars, stretch marks would probably be the most annoying mark on the skin that we hate the most. In fact, not only women but men also don't like seeing stretch marks that occur after intense weight loss. This is highly common with women post-delivery and you might be seeing a lot of mothers using stretch marks creams and oils, etc. to get rid of those unsightly marks. They might work but have you ever wondered if these are safe or not? Most of them contain chemicals that act instantly but leave behind risks for a lifetime. Besides, they can be harmful to children. Thus, it is always better to trust natural ingredients and make massage oil at home to remove stretch marks. This is safe and effective to fulfil the purpose.
How to make stretch mark oil at home?
It is quite easy to make this oil if you manage to collect these ingredients from the market. Some of them would be at home while some need to be bought:
Vitamin E oil or vitamin E capsules
Jojoba oil
Lavender essential oil
A jar to store the oil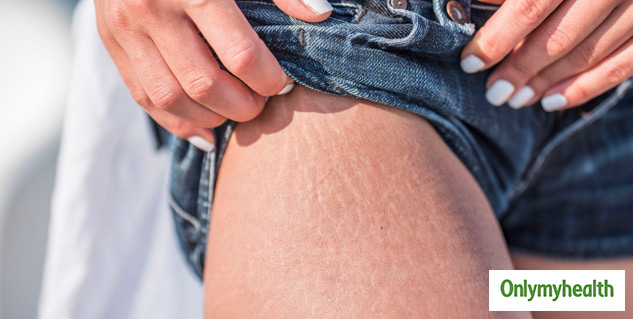 Method
Follow these steps to DIY massage oil for stretch marks:
In a bowl, add about one cup of jojoba oil.
To this, add 1 tablespoon of vitamin E oil (or extract liquid from 3 vitamin E capsules).
Microwave the bowl for 15 seconds and mix the oils.
Now add shea butter or cocoa butter to this and heat again until they are mixed completely. Keep aside to cool down.
Now add 8-10 drops of lavender essential oil and stir gently.
Your stretch marks oil is ready! Use this twice in a day to see visible results in a couple of weeks.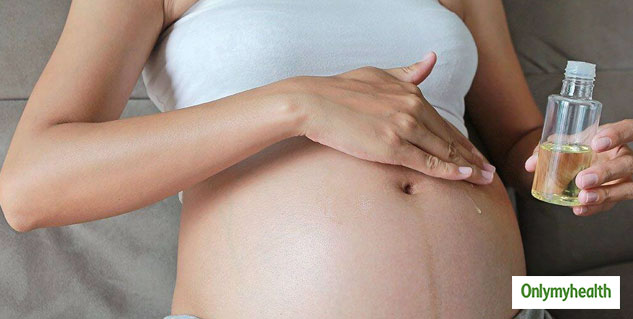 Also Read: Myths And Facts About Cellulite You Should Know
How to use massage oil?
This massage oil is very easy to use. Take a little oil in your palm and massage it on the area where you have stretch mars with light hands.
Keep in mind that massage is not done with very tight hands, but with light hands. It works best for abdominal stretch marks that occur after pregnancy.
If your weight has increased a lot during pregnancy and your hips and thighs also have stretch marks, then massage there too.
Ask someone to massage it for you so that you can relax and enjoy this massage session.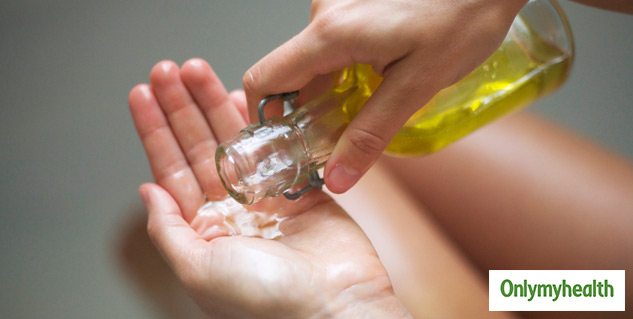 NOTE: Do not massage this oil on breasts. This is solely for stretch marks but not the ones that appear around the breasts. If you are a breastfeeding mother, this is strictly prohibited as your baby may end up consuming it while feeding. This can cause allergies and abdominal discomfort to the child. It works fine for the rest of the people.
Thus if you are troubled with stretch marks on your body, this homemade oil is one of the best remedies for pregnancy stretch marks. You must try it and see the results in a couple of weeks. Additionally, it would also moisturise the skin due to the presence of hydrating ingredients.
Read More Articles in Home Remedies