Do you also want to get rid of the dimpled skin akka cellulites on your thighs? Check out these risk factors and treatment for the same.
Some people are very conscious about their skin and body. They are concerned about a lot of things like wrinkles, cellulite, acne, weight loss and many others. Have you experienced dimpled thighs post 21 years of age? Or you might have come across acquaintances who are going through this. Basically, cellulite is the dimpled-looking skin that mostly develops in your thighs (inner and outer). It can also occur on your buttocks and stomach. The reason why your skin becomes lumpy this way is because the fatty tissues present deep in your skin impel over connective tissue. This issue is common among women and not many men face this. Cellulite is self-diagnosable and self treatable too. If you have an advanced form, then you might have to bear it for life. Read further to know about the risk factors and treatments for cellulite in detail.
Cellulite risk factors
Cellulite mostly occurs on thighs as that part of your body naturally has more fatty tissue than others. Listed below are some of the risk factors of cellulite:
Hereditary
Too much fat because of weight gain
Estrogen
Weak lymphatic drainage
Tissue inflammation
Deprivation of collagen
Weak circulation in legs
Cellulite treatment
There are several procedures that you can follow to get rid of cellulite. Although, there is no way to eradicate it completely. But, some treatments can surely decrease the effect and impact of cellulite on your skin. To receive the best results, you can try many home therapies or medical advice too. It is always good to consult an expert in order to take care of your body. Here are some ways that you can try to reduce the appearance of cellulite:
Increase water consumption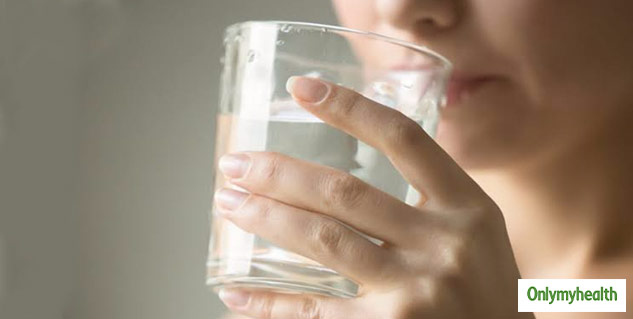 Having enough water in a day is very beneficial for your body. It helps in improving skin, cleansing kidneys, removing waste and a lot of more functioning of your body. If you are having a problem with cellulite then increasing your water consumption can also help you. Drinking water is an add on as it's an inexpensive and easy option. This advantage will keep you hydrated and help in enhancing circulation and lymphatic flow.
Lose weight
Being obese might also be one of the major reasons of developing cellulite on the fatty part of your body like thighs and stomach. People who are overweight have a high chance of producing cellulite. You should take measure for losing excessive weight and body fat in treating the appearance of cellulite. But, it is not necessary that only obese people can have cellulite.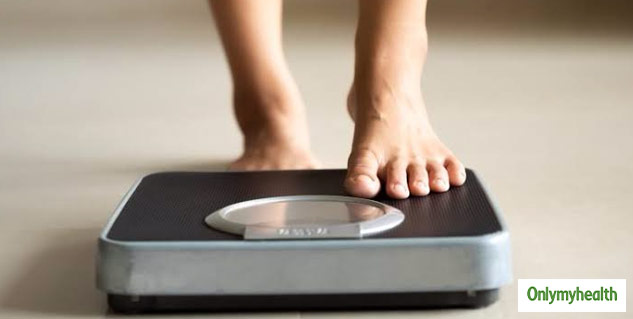 Also Read: Seaweed Benefits: Why This Marine Algae Is Exceptionally Great For Skin
Thigh focused exercises
If you do want to lose weight, strengthen your muscles and reduce cellulite then you can try doing some thigh strained exercises. This region is more likely to produce those fat tissue wrinkles. You can try the following exercises to help decrease cellulite on your thighs: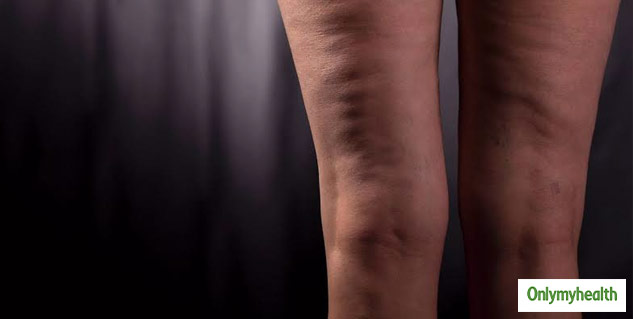 Squats
Jumping squats
Step ups
Repeat these exercises everyday for atleast 2-3 months to get good results. You can also try cycling, swimming, dancing, running, etc.
Massage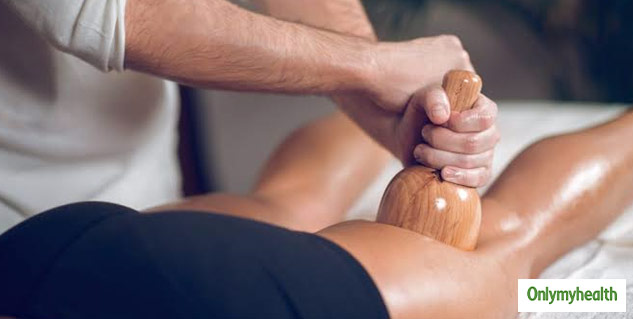 Another very powerful remedy is massage. You can easily do this by calling a professional therapist at home. Lie down in a calm and comfortable environment and relax your body. A massage can really reduce the appearance of cellulite by removing lymphs and improving circulation. In fact, your skin will get stretched and smooth with time. Remember that just getting one massage will not help with your problem. You will have to get many massages for sometime to get the expected results.
Lifestyle changes and other procedures
Lifestyle changes like taking a nutritious diet and doing some physical activity everyday can also be helpful. You can consult a dermatologist and also try treatments like laser therapy to reduce cellulite.
These were some of the best ways to reduce the effect of dimpled thighs. In fact, weight gain can be a cause as well as a risk factor of cellulite. Instead of struggling with this problem and adjusting, quickly get rid of cellulite by trying these methods.
(Written By Navya Kharbanda)
Read More on Skin Care