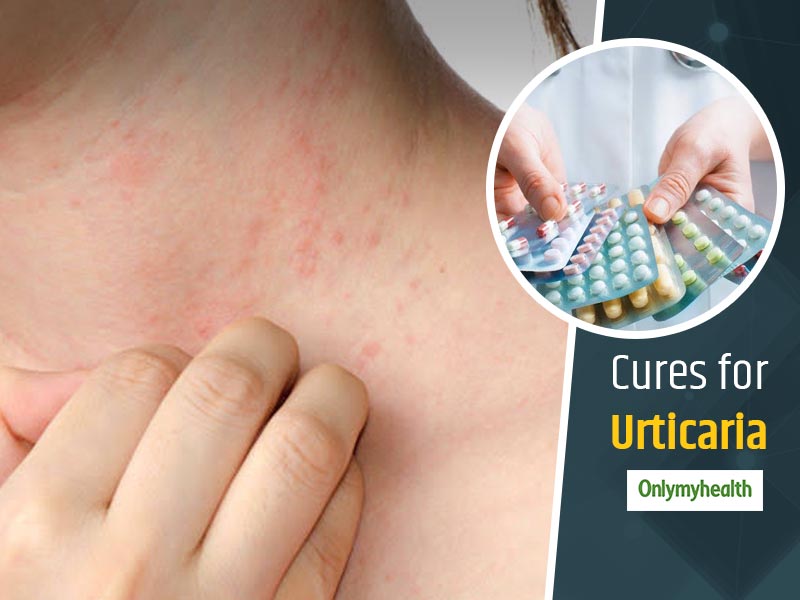 Urticaria or hives is a type of skin rash that can cause irritation and itchiness. Check out the symptoms, causes and treatment for urticaria.
Urticaria also known as hives are the production of non-contagious red, raised, itchy rash on your skin. It is mostly triggered by an allergen which then leads to an allergic reaction. Urticaria has other names like welts, weals and nettle rash too. Around 20% of the people get affected by hives at some point in their life.
Urticaria causes
Urticaria generally occurs when the body releases a protein called histamine, which then triggers in the production of a skin rash. There are certain food items and other stimuli like weather changes that can give an allergic reaction. In fact, dust and insect bites can also affect your skin with urticaria. Basically, what happens in that histamine and chemicals cause inflammation and fluid to develop under the skin, resulting in wheals. At the beginning of this rash, doctors inform about the triggers like:
Food items like eggs, nuts, fruits and vegetables with seeds
Medications like some antibiotics and non-steroidal anti-inflammatory drugs (NSAIDs)
Insects or pets like dogs, cats etc
Fluctuation in temperature
Infections like cold and fever
High body temperature
Dust and dirt in the environment
Sunlight
Exercise
Scratching your skin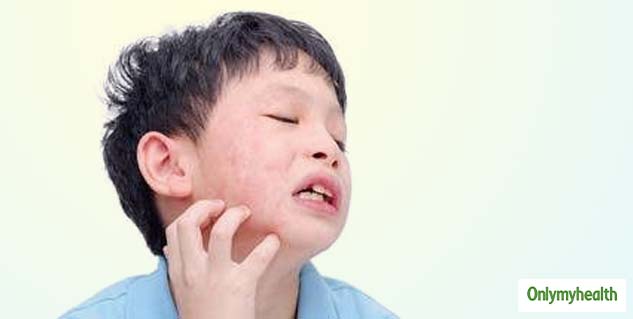 Also Read: Get Rid Of Seasonal Allergies With Curcumin, Know Its Effects And Role In Cure
Urticaria symptoms
As mentioned above, hives can occur at anytime and only you can find out the reason behind it. By noticing the patterns and schedule, you have to keep a track of the timings, last meal, temperature etc. It looks like a red, elevated rash which can make you itch a lot. Here are some signs and symptoms of urticaria:
Swelling on lips, eyes, hands etc.
Itching
Redness in patches
High body temperature
If these signs continue to happen repeatedly, then you must realise that its urticaria. However, if they get worse to nausea, breathing difficulty, rapid heartbeat and anxiety then you should consult a doctor immediately.
Urticaria treatment
There are two types of allergies, namely acute urticaria and chronic urticaria. While acute has mild symptoms and is generally short term, chronic is an advanced stage and can give long term discomfort. Here are some of the remedies that can help you with Urticaria:
1. Change your soap or cream
Sometimes, a particular type of soap/cream/detergent can also cause skin allergies. Urticaria can easily be triggered by a certain brand of soap. Therefore, try changing your choice of product for a while.
WATCH: Skincare Tips To Follow While Being At Home:
2. Avoid alcohol
Many people don't think of this as a valid reason of triggering hives but it actually is. You can try cutting alcohol from your life and you will see the results.
3. Don't take stress
Stress and anxiety are major problems for causing this type of skin allergy. Hives develop due to the production of hestamine, which can be pushed due to stress too.
Also Read: Know About Skeeter Syndrome: Allergic Reaction To Mosquito Bites
4. Avoid some foods
Another reason that can produce urticaria is the consumption of some food items like spinach, fish, yogurt, fish, tomato, processed, meats, chocolate, and strawberries. Hence, try avoiding these items for sometime and notice the pattern.
You can also try the following ways to prevent the rash:
Wear lose and light clothes
Take a shower with cold water and cool that part of your skin avoiding scratching
Take an oatmeal bath
Avoid the triggers that you are aware about
Use only soaps for sensitive skin
These were the symptoms and treatments of urticaria. Some also recommend the intake of Vitamin C and D rich food items to prevent urticaria. If these don't help your skin then surely go and see a doctor.
(Written By Navya Kharbanda)
Read more on Skin Care