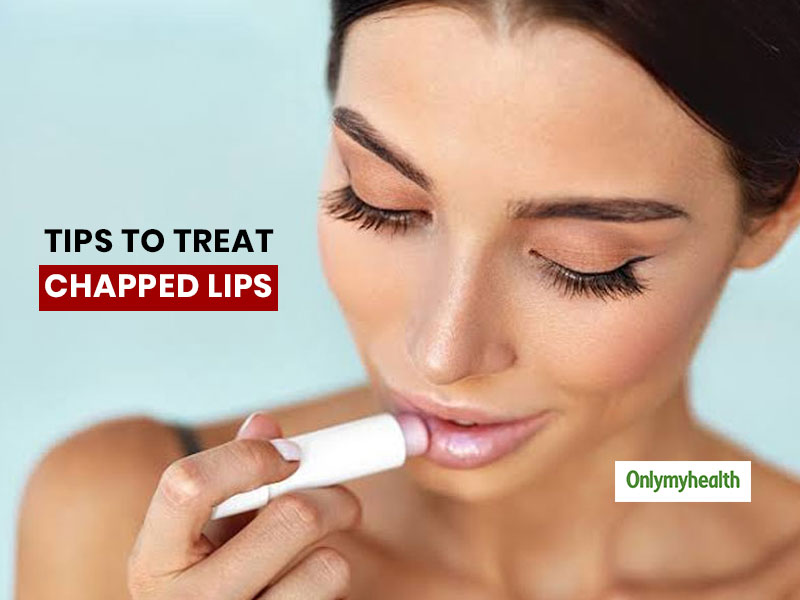 Winter is almost here and so are our chapped lips in this changing weather. As soon as summer season ends, dry lips start making us feel irritated. It can be a very irritating time for your lips and skin. The cold dry wind and heat are the two that can make your lips miserable with dryness and tightness. Lips are quite different from your face and other parts of your body. They are really sensitive and quick to respond to stimuli. There are many home remedies and other simple ways to protect your chapped lips.
WATCH: Tips For Chapped Lips:
Here are 5 home remedies to treat your chapped lips correctly:
1. Coconut oil
Coconut oil helps in providing soothing and soft skin. It benefits and protects your skin from acne, dry skin, pores, sunburns and even chapped lips too. It has antibacterial properties present in it. Apply coconut oil on your lips with a clean finger and get amazing results.
Also Read: National Nutrition Week 2020: Eating Raw Coconut Can Bring Exceptional Health Benefits
2. Aloe Vera
Aloe Vera also has a wide range of uses, from healing sunburns to treating your acne. The gel is also used to protect chapped and dry lips. Like honey, aloe vera also has anti inflammatory properties that gives a good result in healing your damaged lips.
3. Petroleum jelly
You can apply petroleum jelly throughout the day, especially before going to bed. This will keep your lips moisturized, smooth and protected from cracks. It is cheap and easy to find.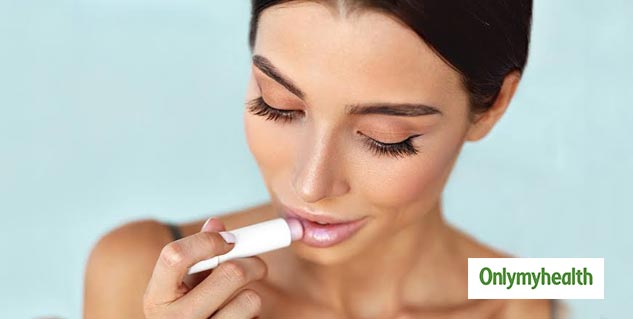 4. Ghee/butter
This home remedy was advised by our mothers and grandmothers. Ghee and butter are proper natural home care remedies for nourishing your lips. Chapped and dry lips can easily be healed by ghee within a day or two.
5. Honey
It's a known fact that honey has antiinflammatory and wound healing properties present in it. Honey is used as a skin care and health remedy since years now. Honey helps in protecting, softening and moisturising your cracked lips. Use natural honey instead of honey extracted artificial packed products.
Tips to prevent chapped lips
Here are some tips to protect your lips from dryness in winter/changing season:
1. Ointment lip balm
Chemical based lip balms containing camphor, eucalyptus and menthol can be bad for your lips. However, applying healing ointment based balms is wise. They can provide moisture to your lips and heal the cracks too. Even if your lips get burnt due to the sun, you can always rely on ointment balms.
2. Avoid biting or peeling your lips
Biting and peeling off the layer on your lips can make them even worse. It may even lead to bleeding or other infections too. The peel might feel uncomfortable but it is important that it heals itself. You should avoid peeling the skin with your teeth or nails.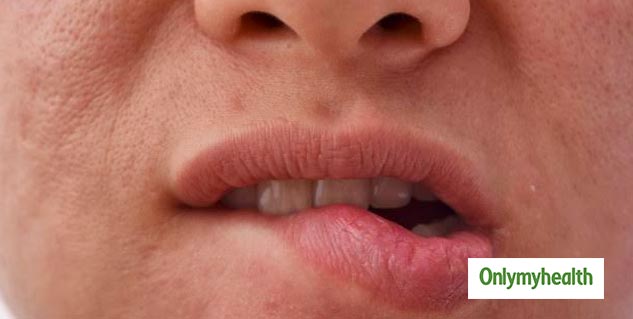 3. Don't make cracks go worse
Also, you should not ignore your lips completely for a long time. Caring about the dryness and cracks is very important. If you let them get worse, it will lead to various infections and even a cold sore. Peeling and cracking lips should not be disregarded or left alone.
4. Don't lick your lips
You may think that licking is helping you in providing moisture to your lips. However, it is exactly the opposite. While it may stay moist for a few minutes, but the saliva evaporates quickly and results in drying up your lips even more. So licking your lips is never a good idea.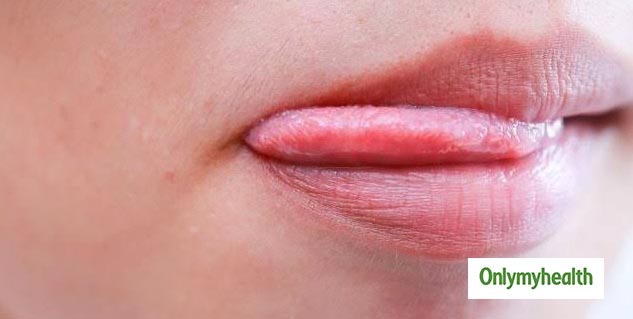 Also Read: Is Air Conditioner Making Your Lips Dry? Try These Homemade Coconut Oil Lip Balms
5. Stay hydrated
Staying hydrated has a lot of benefits like clear skin, clean kidneys and dry lips too. Drinking enough water in a day can keep your body and lips hydrated. Ideally, drinking around 3 litres of water everyday is adequate.
(Written By Navya Kharbanda)
Read more on Skin Care