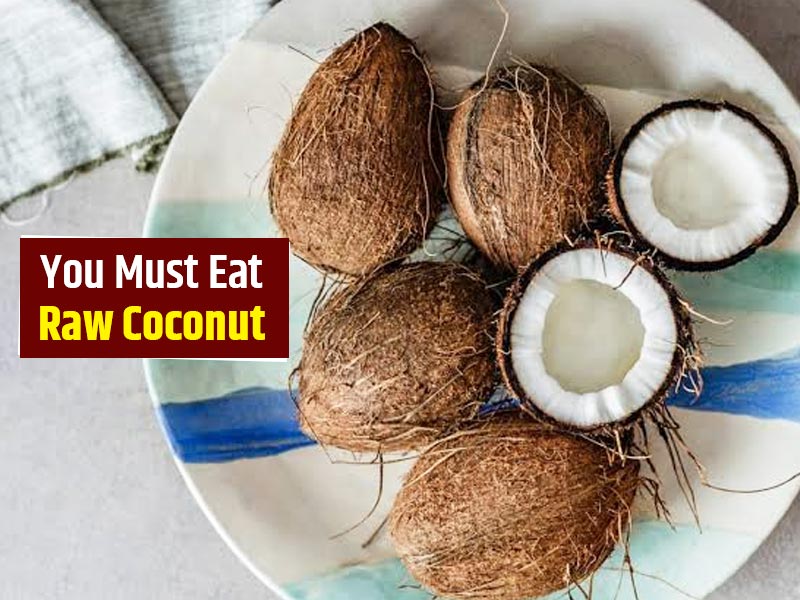 Raw coconut or what we fondly call 'Gari' in India is more than just a tasty fruit. Most of us eat it occasionally while we should eat it regularly. Wondering why? It is because ample health benefits that raw coconut may provide if you consume it daily. Not just one whole coconut but some of it. You must be aware of the potent qualities of coconut oil but in this article, we will tell you something about raw coconut.
Why eating raw coconut is good for health?
A lot of you might be wondering why we are emphasizing on raw coconut specifically. It is because it is a nutrient-dense profile providing a lot of health benefits. Raw coconut contains copper, magnesium, potassium, iron, selenium, zinc, etc. It is also rich in healthy fat that is good for a healthy body and an active mind. Eating raw coconut daily also gives folate, vitamin C and thiamine that are great for overall health. Coconut oil is a byproduct of raw coconut and therefore it is also nutritious. You can use coconut oil for cooking, topical application on hair & skin and coconut oil pulling for oral health. Let's talk about the benefits of eating raw coconut in detail.
Aids weight loss
Raw coconut is a great snack that can help you lose weight. Yes! Raw coconut suppresses your appetite thus allowing weight loss. Apart from this, it is also helpful in controlling cholesterol levels. The triglycerides present in raw coconut are known to burn body fat faster.
Also Read: Time To Replace Table Sugar With Coconut Sugar
Boosts digestive health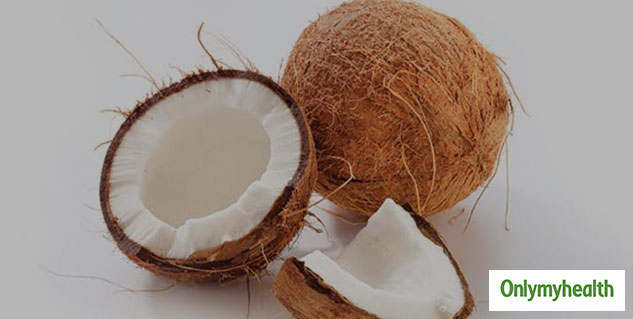 It is believed that eating raw coconut keeps digestive problems like upset stomach, constipation at bay. One of the major causes of constipation is a lack of fiber in the diet as fiber regulates metabolic functions. Raw coconut is high in fiber and thus it can improve your gut health and regulate bowel movements.
Also Read: Disadvantages of Drinking Coconut Water
Improves hair health
Do you know that coconut is also beneficial for your hair? Just like how coconut oil and coconut milk eliminate hair problems, eating raw coconut is also great for overall health. If you have dry and frizzy hair, you should eat raw coconut as it helps in increasing scalp hydration. Raw coconut has healthy fats that nourish and hydrate your hair.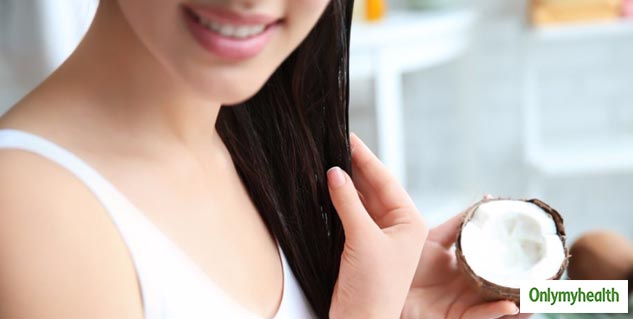 Restores natural glow and shine of the skin
Eating raw coconut can make your skin soft, smooth and glowing. Raw coconut has monolaurin and lauric acid that makes it antibacterial and antifungal. Therefore, eating raw coconut can eliminate the problems of acne and other skin issues.
Strengthens immunity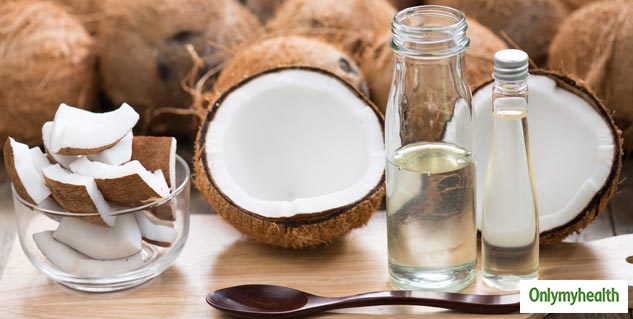 Eating raw coconut can help increase immunity. Due to its anti-bacterial and antiviral properties, it can help protect you from infections and diseases. Besides, eating raw coconut can help prevent neurological disorders. According to a study published in the journal Nutrient, raw coconut has triglycerides that may help prevent Alzheimer's as well as other cognitive disorders.
In a nutshell, eating raw coconut is exceptionally wonderful for your health. Apart from using coconut oil and coconut milk, you must also consume raw coconut. There are many ways of including raw coconut in your diet.
Read More Articles In Healthy Diet