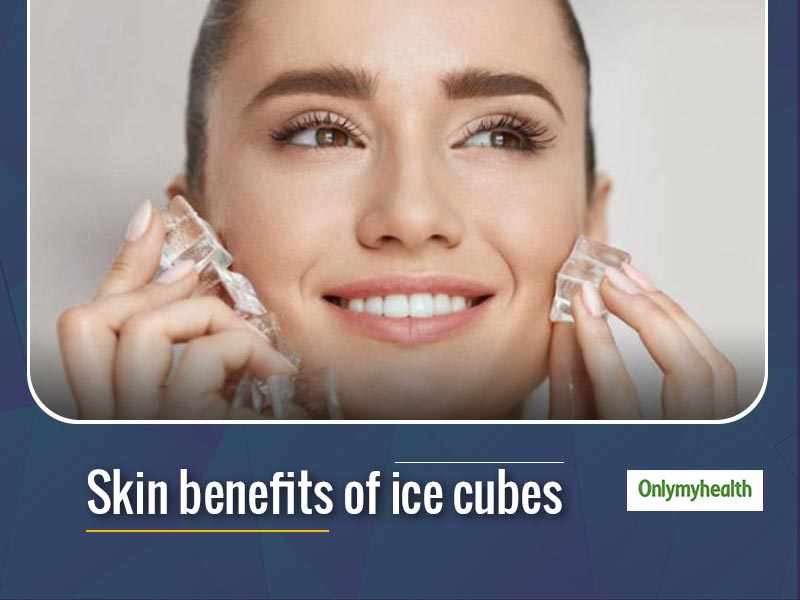 It's the summer season and this is the time when pimples, acne, sunburns and dark circles really start showing up. Hence, its the right moment to be prepared with your list of home remedies to protect your skin from such problems. Including ice cubes in your day to day skin nourishing remedies can really help in its enhancement. Prevent yourself from puffy eyes and oily skin with the help of the useful cold ice. Not just beauty benefits, keeping eyes on your eye lids can give you much relaxation. If you are tired from your hectic schedule and need a break, then you can surely put some ice over your face. It will not only sustain your skin health but also help you loosen up.
Why is applying ice so famous?
Ice is a very helpful for people who are skin sensitive and want their body rash free and healthy. Applying ice on your skin can clear pores and provide other advantages too. You can even freeze it with aloe vera, neem, basil and other herbs too, for better results. Skin icing has become pretty popular in recent times because its easy, affordable, natural, and one of the safest home remedies.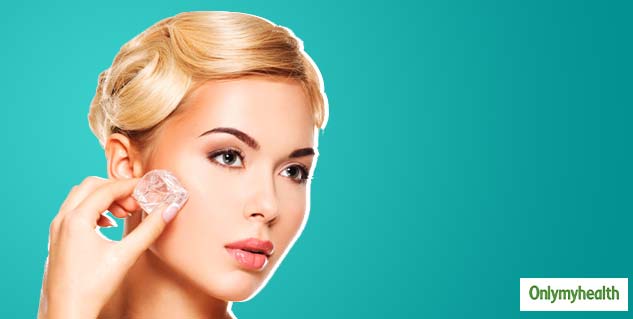 Also Read: Ice Cube 2.0: A New And Innovative Laser Hair Reduction Treatment
Ice cubes are not just used in juices and drinks to keep them cold, but they have have a lot of other uses too. Applying ice on yourself can reduce a lot of skin problems. Here are some of skin icing benefits:
Pimples
If you have pimples on your face and that is becoming an issue, you can try applying ice on your face. In fact, you can also put neem leaves in water and freeze it. Applying those cubes gently on your pimples can be really helpful. Further production of pimples will stop you will get a clearer skin.
Dark circles
If you have a problem of sleep deprivation and you struggle with under eye black holes called 'dark circles', then ice can be a help here too. In fact, it can be even more effective if you freeze cucumber juice and rosewater in the ice tray and apply it on your dark circles.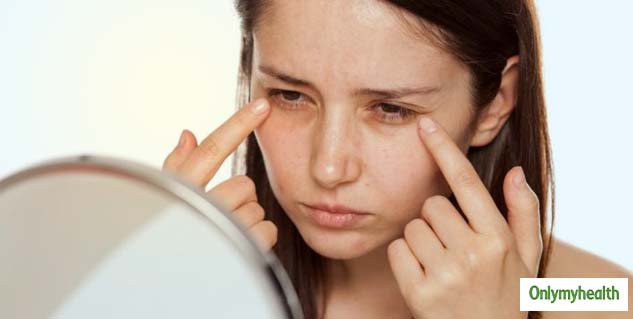 Tanning
Ice Cubes beauty benefits include removing tanning from your skin too. The antioxidants present in aloe vera can help in getting rid of tanned skin. Therefore, if you can freeze ice with aloe vera gel, instead of water, and apply it on your skin for 15-20 minutes, it can actually improve the effect of tanning.
Glow
Massaging your face with an ice cube can increase your blood circulation too. An appraisal in blood circulation can make your face glowy and shiny. For an even better glow on your face, you can put juice in the freezer and apply it.
Some other skin and beauty benefits of ice cubes are:
Removes facial hair
Softens lips
Heals heat rashes
Gives an oil free look
Decreases skin inflammation
Provides a massage on the skin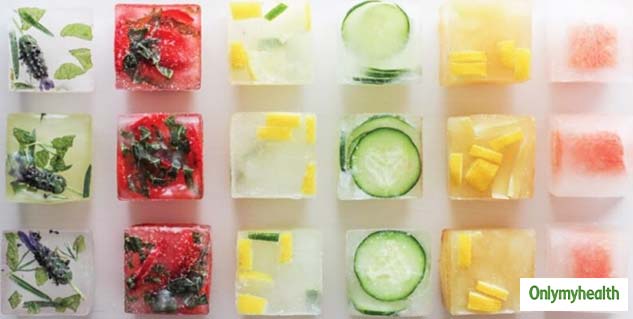 Also Read: Does Cold Water help Burn More Calories than Warm Water
Bonus tip: Take care that you should not keep the ice on your face constantly for a very long time. If it feels convenient, then you can wrap the ice cubes in a cotton cloth and then apply it on your skin. With these amazing benefits, you can beautify yourself and give your face and body a new life. So, just pick an ice cube and get ready to rejuvenate and enhance your skin.
Read more on Skincare