Sun tan removal may seem impossible, but some essential elements available at home can help you get rid of this
Sun tan is one of the most common problems encountered in summers. In times when our movement is limited for only essentials or office work, sun tan is such which takes a few minutes of sun exposure. And, with the sun shining so bright, it is common for people to get tanned, even while travelling in their 4-wheeler vehicles. The worst part is to have your skin tanned in patches where your face and hands are most exposed to direct sunlight. Not possible always to hide the tan with makeup, what about the men who face hard times with this? Also, protecting the tan on the face is still possible, but what about the damage happened to your hands? Hence, there are specific remedies that we can take up at home to get rid of the tan. Home remedies are the safest and the simplest to tackle various skin woes as they have mostly had nil side effects on the skin.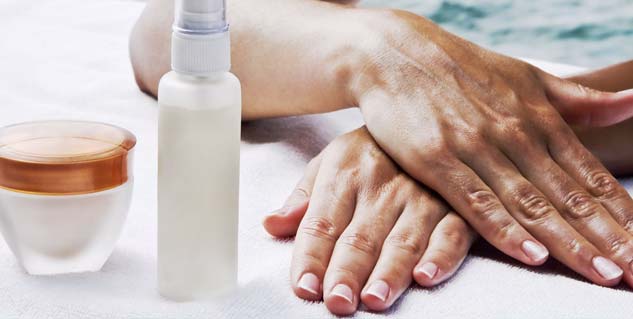 Listed below are some natural home remedies to get rid of skin tan from your hands without investing in expensive creams:
Baking Soda Paste – Mix baking soda and water into a paste and use it to scrub the tanned area. Do it every alternate day for 2 weeks to see a noticeable change.
Vinegar and Water – Mix equal parts of vinegar and water. Soak your hands in the solution for about 5 minutes. Wash it off with cold water and notice the change.
Honey and Lemon – Combine a teaspoon of honey and lemon juice. Apply the anti-tan mixture on tanned hands and rinse it with cold water after 10 minutes.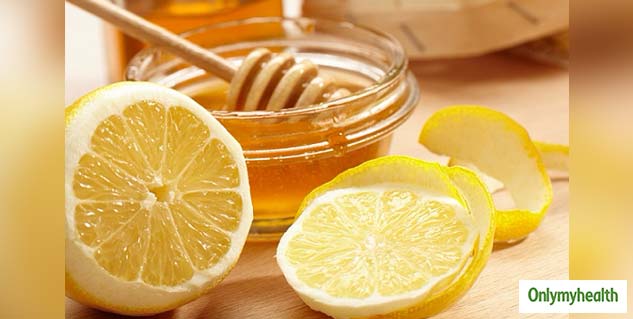 Also Read: Lighten Freckles Naturally With These Easy and Effective Remedies
Lemon, Rose Water and Cucumber – A mixture of lemon juice, rose water, and cucumber juice is very effective to fade suntan. Lemon juice containing citric acid helps fad the tan while cucumber and rose water act as cooling agents.
Lemon Juice – Lemon juice can be applied directly on the tanned hands with a washcloth. Let your skin soak lemon juice for 15 to 20 minutes before you rinse hands with cold water.
Lemon, Yoghurt and Gram Flour – Make a paste of lemon, yoghurt and gram flour. Apply the paste gently on tanned areas and rinse it with warm water after 5 minutes. It will also remove dark dead skin.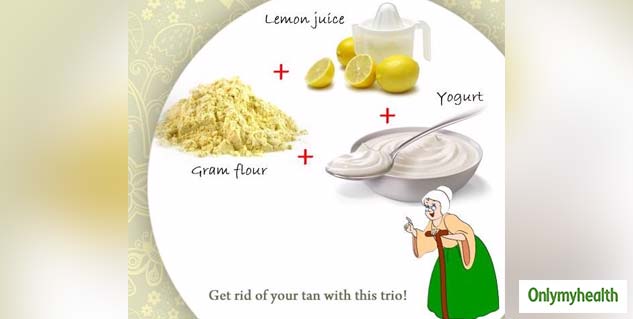 Oats and Buttermilk – Combine crushed oats and buttermilk. Rub it on the affected area. Oats help in exfoliating the skin, whereas buttermilk soothes it.
Almond Paste – Soak a few almonds overnight and grind them the next morning. Mix equal quantity of milk cream to the paste and apply it on the affected area to make the skin fair.
White Gourd and Multani Mitti – Combine mashed white gourd and Multani mitti. Apply the paste on the tanned hands. Let the paste dry before rinsing it with cold water.
Curd and Lemon Juice – Add equal amounts of curd and lemon juice to a teaspoon of multani mitti. Apply the paste gently over your hands. Leave the anti-tan mixture for 15 minutes and wash off with cold water.
Also Read: Summer Skin Care: Use Tomato On Your Face To Remove Tan And Revive Glow
How Can Sun Tan Damage Your Hands?
There are various risks associated with the exposure of UV rays to the skin. One of the most common risk factors of UV rays exposure us sunburn. Sun burn is more than a regular tan and may even require medical intervention. In this condition, the skin may experience scale-like appearances, which may pain while touching the sunburnt area. Frequent tanning can also increase the risk of developing melanoma, a type of skin cancer. Various global organisations like the World Health Organization have time and again issued guidelines about UV rays exposure and skin cancer risk.
Read more articles on Home Remedies