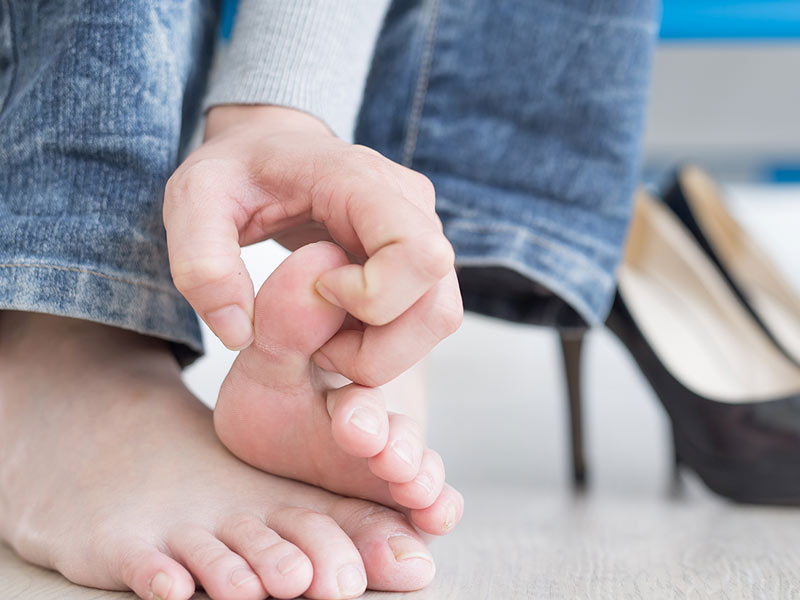 Imagine wearing your favourite pair of shiny footwear to a fancy party and getting back with itchy and swollen feet. This might sound very painful and uncomfortable but is something that many people experience. Shoe allergy is a condition that is caused due to leather treatments, adhesives and rubber treatments used to manufacture shoes. This condition usually results in contact dermatitis which leads to swelling, redness and itchiness in your feet. A person might observe a red rash on the sides, top or ball of the feet. In certain cases the symptoms might appear within an hour whereas it can even take upto a week to show. No matter how sooner or later you experience these symptoms, they can become a hindrance in your daily activities. In order to ease the rashes and help you to get relief from this condition, here are some home remedies that you can opt for to get instant relief from shoe allergies.
#1. Aloe Vera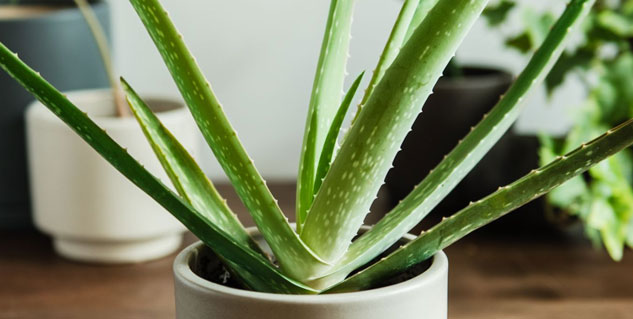 Image Credits- The Spruce
Also Read: Aloe Vera Home Remedies: Benefits for Hair, Skin and Weight Loss
A plant that can solve almost all your skin care woes, allowed vera is well known for its skin soothing properties. A gel plant that comes with anti-inflammatory and is helpful in shooting redness, rashes, healing wounds, reducing swelling, increasing collagen production and healing burns. When it comes to shoe allergies, a regular use of fresh aloe vera gel on the inflamed area can help in providing relief from the skin itching and rashes.
#2. Herbal Mix
No matter what the problem is, ancient Indian herbs are the solution for it all. A combination of herbs such as basil, thyme and mint. Basil is known for fighting fungus, curing acne, moisturizing skin and providing protection from harmful sun rays. Thyme is known to stimulate blood circulation which increases the blood supply to skin. This helps in accelerating the wound healing process and to fade away the scars.
#3. Baking Soda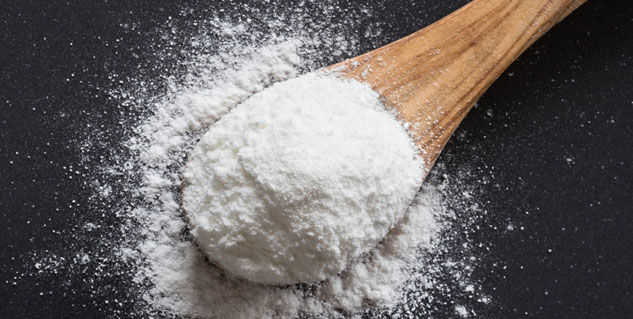 From teeth whitening to soothing skin, baking soda is a one stop kitchen ingredient that can do it all. A regular application of baking soda is known to fight inflammation and skin infections along with getting rid of the dead skin cells. Combine 2-3 tablespoons of baking soda with a little water to make a thick paste. Apply his paste onto the affected area and allow it to dry. One dried, rinse it off with some old water and repeat as required.
#4. Oatmeal bath
A healthy and tasty breakfast option that is also known for its skin soothing properties. Ground oats are known to be a really good exfoliator. It helps to get rid of dirt, oil and dead skin cells. It comes with cleaning, moisturizing and soothing properties that can heal the skin. The inflammation reducing properties of oatmeal is helpful in reducing skin inflammation caused due to shoe allergy.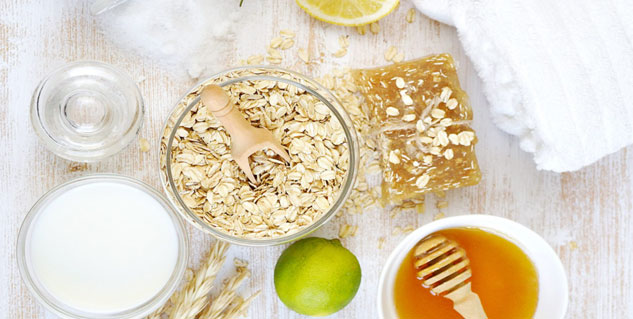 Image Credits- Parents.com
Also Read: 7 Reasons Why Including Oats In Your Diet Is A Good Idea
To get relief from rashes and itchy feet, prepare an oatmeal bath by grinding one cup of oatmeal and mixing it with some warm water. Dip your feet into this bat for about 10 to 15 minutes and rinse it well.
#5. Salt water soak
A sea salt bath is the best way to get relief from muscle tension and body aches. Where these salt soaks are as relaxing as a spa treatment, it is important to know that they are an effective way to get relief from shoe allergies as well. These salt baths are really helpful in reducing those mild itches and redness.
Take a tub of warm water and add about 4 to 5 tablespoons of sea salt into it. Soak your feet in for about 10 minutes and pat dry with a soft towel.
Try these simple, cheap and effective remedies to get relief from the condition of shoe allergy and ease the itching. As these remedies are natural, they are known to reduce inflammation caused due to the leather treatments, adhesives and rubber treatments used to manufacture shoes. We would recommend you to do a patch test to ensure that you are not allergic to any of these ingredients used.