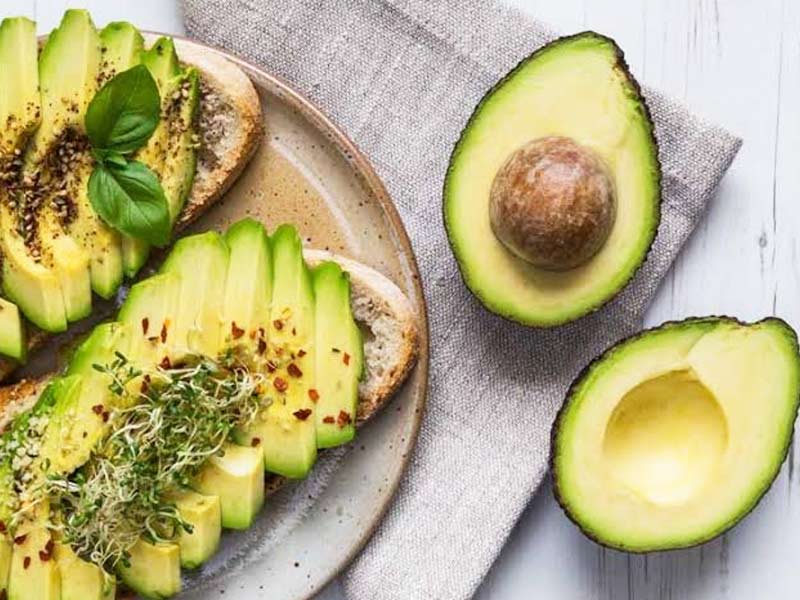 Avocado is a fatty fruit that has a rich and buttery texture. The several health benefits of avocado include improving eye health, managing weight loss and is highly nutritious. In fact, they are high in fiber and help in keeping your fuller for long periods of time. This can affect your metabolism as well. Avocados have many essentials vitamins and minerals, with a little amount of calories. However, do not overconsume for the beneficial nutrients and have it in moderation. There are various types of avocados of different shape and colour, including pear-shaped to round and from green to black. There are many interesting cooking ways to make avocado a part of your diet such as dip, in patty or in smoothies. Read further to know about some healthy ways to include in your diet.
Healthy ways to include avocado in your diet
Avocado is considered as a fatty food but is still one of the healthiest fruits that you can add in your everyday diet in moderation. They help in increasing your daily fruit intake. Avocados are a rich source of fiber, folate, vitamin K, pantothenic acid, copper and healthy fats. So, here are 5 healthy ways to include avocado in your diet:
1. Burrito bowls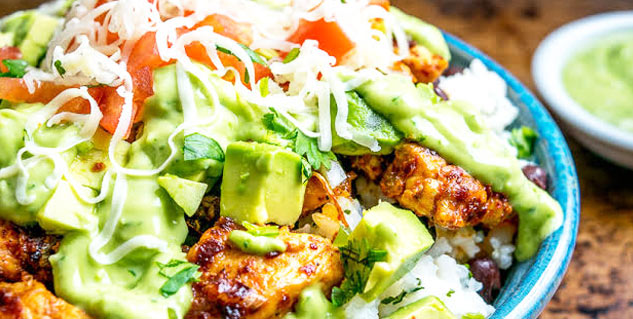 Burrito bowls are a very healthy option because they contain lesser carbohydrates than a burrito. You can also alter the proportion of vegetables and meat according to your food preferences. You can replace regular rice by quinoa, cauliflower rice and arborio rice. To add protein in it you can try including sprouts, egg, or meat. You can add chunks of avocado and some roasted seeds to the of top your healthy burrito bowl.
2. Salads
Avocados are an excellent addition in your salad. It can be paired along with strawberries and lime juice dressing. They contain good fats that are essential for the functioning of our body. You can also make savoury salads by adding tomatoes, cucumber, onion along with mustard dressing. You can always use nuts and seeds for some extra nutrients. These can also be added to shredded grilled chicken or boiled eggs along with some corn, olives, beetroot and basic vinegar. You can always experiment with ingredients according to your needs.
Also read: Is Avocado Good For Your Hair And Skin? Learn 3 Ways To Use It
3. Smoothies
Avocados have a very creamy consistency and it helps to add body to the dish. Smoothies can prove to be a very convenient form of including enough fruits in the diet. One of the classic smoothies can be prepared from simply blending apples with avocados. You can add avocados to sweet fruits like banana/papaya, using honey as a sweetener. You can also experiment with mango and avocado smoothie with a pinch of red chilli powder.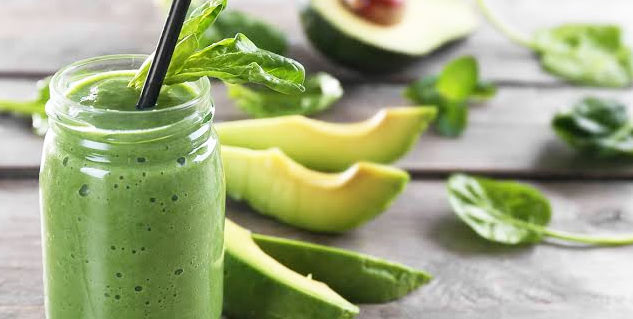 4. Sandwich and burgers
Avocados are very versatile and they go well with a variety of food. Hence, its really easy to include them in your diet. You can add smoked salmon and avocados along with onion, gherkins, and lime juice to toasted buns. It can be used as an excellent replacement for fatty spreads like mayonnaise. You can make various spreads from avocados and use them in your regular burgers. You can also mash avocados in the patty itself.
Also read: 9 Health Benefits of Avocado That Makes This A Must-Have Superfood
5. On toast
You can sometimes skip the hassle of cooking and enjoy this simple delicacy. You can spread sliced avocados and some fresh salsa on your toast. It is both healthy and tasty, and can be prepared very quickly. You should also take care that you also include enough protein in your meals. You can add eggs and bacon on the toast itself. You can replace meat with sprouts if you prefer a vegetarian diet.
Read more articles on Healthy diet