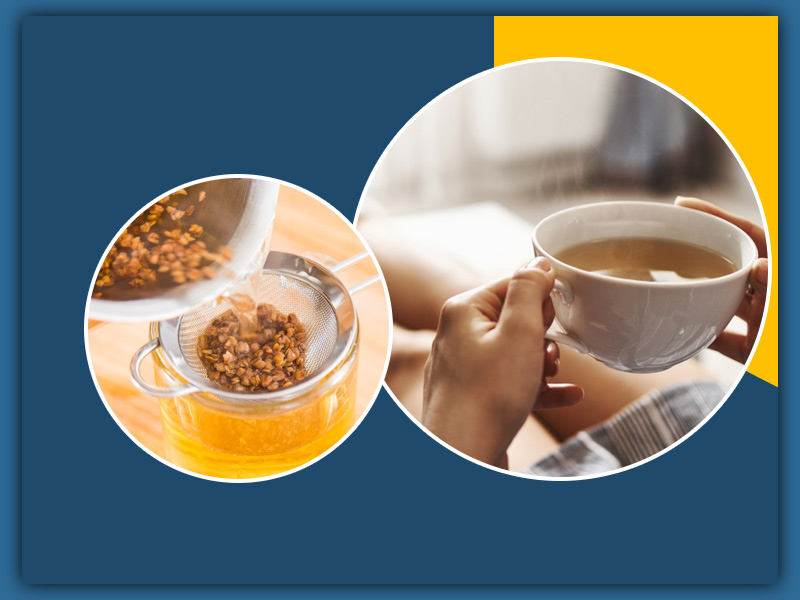 There are so many grains that we consume on a regular basis. As many people are inclined towards gluten-free living, they are constantly searching for gluten-free grains. There are very few grains that are gluten-free and healthy, buckwheat is one of them. It also contains several minerals and antioxidants that promote health and provide numerous benefits. While you might be consuming buckwheat flour particularly during fasting, you must also try buckwheat tea. It is better and healthier than other drinks. Scroll down to reach more about buckwheat tea and its health benefits.
How to make Buckwheat Tea?
Before telling you the benefits, here is the easy recipe for buckwheat tea.
In a pan, add 3 cups of water and bring it to a boil.
In a separate pan, saute buckwheat grains for a couple of minutes.
Transfer these to the boiling water.
Boil them for 5 minutes and then turn off the gas.
Keep the pan aside for a couple of minutes.
Now, strain the tea and sip it hot.
This tea can be consumed in any season. Just try to be regular to reap the benefits of buckwheat or sobacha tea.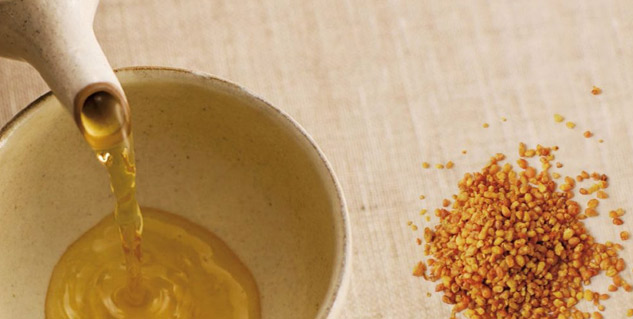 Health Benefits Of Buckwheat Tea
Buckwheat tea is also known as Sobacha tea. This tea is not a regular tea variant that you consume on a daily basis but it is different and healthful. Buckwheat has got a pleasant aroma with a nutty sweet flavour that is sure to impress you. This can be called a herbal tea because of the benefits it offers to health. From weight loss to diabetes management, you can get numerous benefits by drinking this tea daily. Keep reading to know all the advantages.
Weight loss
Buckwheat tea contains catechins which are helpful in your weight loss. This tea helps in improving digestion and preventing constipation along with other digestive troubles. This tea is rich in fibre, it helps you burn calories and thus, it makes you lose weight. This is easy and effective food for weight management.
Also Read: Trying To Lose Weight? Try These 9 Detox Drinks For Weight Loss
Diabetes prevention
Buckwheat tea regulates blood sugar which reduces the risk of diabetes in people who are at risk. Buckwheat tea contains certain natural nutrients that help in lowering blood sugar in diabetes patients. Besides, the risk of diabetes can be reduced by consuming this tea regularly.
Reduce inflammation
Buckwheat or Buckwheat tea is rich in anti-inflammatory properties. This is the reason why it helps in reducing inflammation. Buckwheat tea helps in dealing with the issues of edema or inflammation. In addition to this, it is also beneficial for women during menopause along with other inflammatory conditions such as colitis or colon inflammation.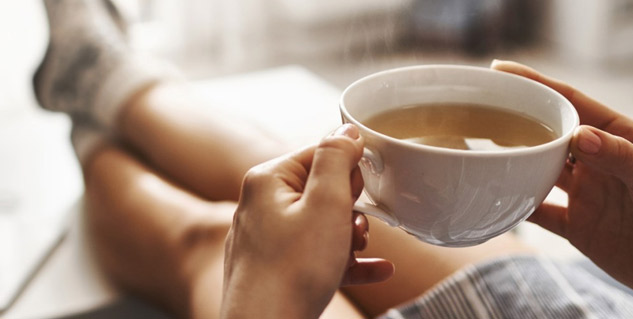 Good for heart health
Antioxidants and rutin in buckwheat tea keep you away from heart diseases. Plus, this tea helps lower your bad LDL cholesterol and boost your good HDL cholesterol. The consumption of buckwheat tea can also prevent the formation of blood clots, which can reduce the chances of stroke and heart attack.
Also Read: Consuming Too Much Energy Drink Can Damage Your Heart
Buckwheat tea as Immunity Booster
Buckwheat tea or buckwheat tea is rich in antioxidants and minerals. Buckwheat is rich in nutrients like tocotrienols, vitamin E, phenolic acid, selenium and phytic acid, which are helpful in boosting your immunity. This tea is helpful in detoxifying your body and protecting it from viral, bacterial and fungal infections.
Read More Articles in Healthy Diet