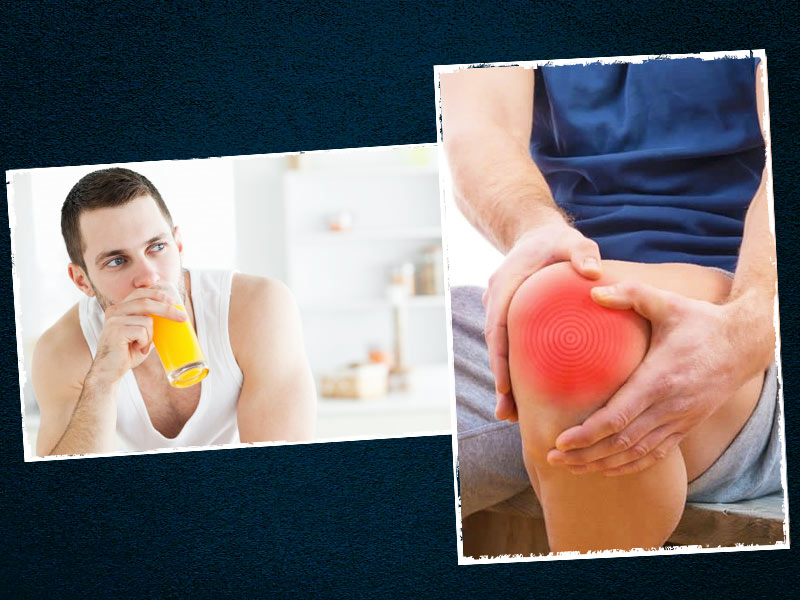 Inflammation is a very common problem especially with people who are suffering from an autoimmune disease. This inflammation can sometimes become so worse that it leads to debilitating pain. While you can take painkillers to suppress that pain, doing so in long term is hazardous for health in many ways. The safest idea to prevent and reduce inflammation is by consuming foods that possess anti-inflammatory properties. These are also helpful in relieving pain. Besides, there are certain naturopathic medicine remedies made from various foods that promote the body's healing process and bring you relief. In this article, you would find 5 anti-inflammatory drinks or health tonics to lessen inflammation.
Lemon and turmeric drink
This combination is one of the best food combinations. Both the ingredients are amazing individually and their powers just get double as they are combined. Turmeric contains curcumin which is a potent anti-inflammatory compound and helps in relieving pain & inflammation from joints. Studies have found that consumption of turmeric helps in controlling enzymes, proteins and cytokines that become unstable in a neurological condition. Lemon, on the other hand, is rich in antioxidants that promote anti-inflammatories. Here is how to make this drink:
In a pan, add 3 cups of water.
Now add fresh turmeric root(if not available, you can add a teaspoon of turmeric powder)
Grate some ginger and add two teaspoons of lemon juice.
Grate some lemon zest to the pan.
Bring this to a boil and then strain.
Drink a cup of this tonic daily for 4-5 weeks to see visible results.
Baking soda and water
This is not a regular drink that you can have at any time. Experts suggest that you can consume this drink for a maximum of four months. Also, this tonic needs to be consumed only two times a week after the meal. Baking soda in water helps in inflammation was found out after a study published in the Journal of Immunology mentioned this home remedy. This is an effective solution but it does have certain risks too. Overconsumption can cause health problems. Also, you should know the right amount of baking soda to be mixed in water to make this tonic. In 2 cups of water, add 1/3rd teaspoon of baking soda.
Also Read: 5 Easy-To-Make Probiotic Health Tonics To Boost Gut Microbiota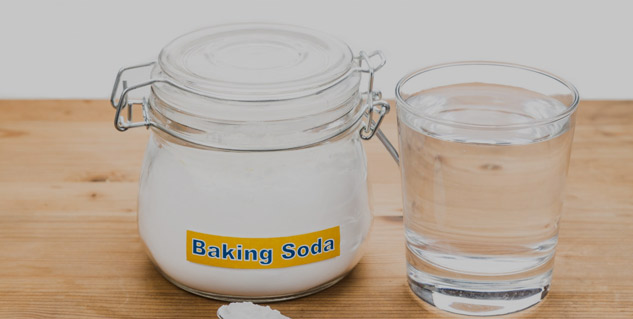 Green juice
Mainly, this juice contains green fruits & vegetables along with some ginger to cure your inflammation woes. It is found that ginger contains gingerol and parsley contains carnosol, both of which are incredible anti-inflammatory compounds. These reduce inflammatory molecule protection and prevent cytokines to target inflammation and boost overall health. People with arthritis and other nerve-related disorders must consume this drink daily for at least 8 weeks to produce favourable results.
In a juicer, add all the greens such as spinach, parsley, green apple, cucumber and celery.
Now, add some ginger and lemon juice to the juicer.
Blend well and transfer to a glass.
Drink this green tonic daily and secure your health.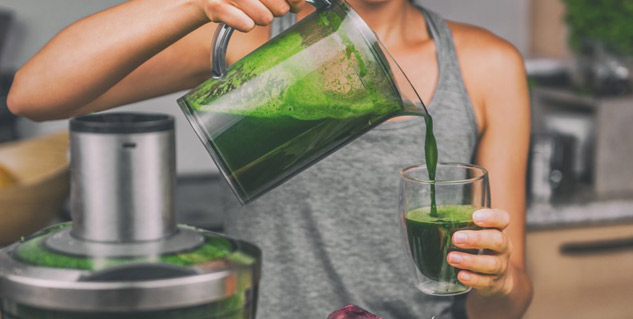 Bone broth
If you are a non-vegetarian, you have the option of drinking bone broth which the best anti-inflammatory drink. Prepare chicken bone broth as it has glucosamine and chondroitin that promote joint health. Additionally, these also provide glycine, arginine and proline amino acids that are all anti-inflammatory agents.
These are some health tonics that you can have to treat inflammation and prevent its recurrence. There are many other drinks that you can consume for similar benefits.
Read More Articles in Healthy Diet