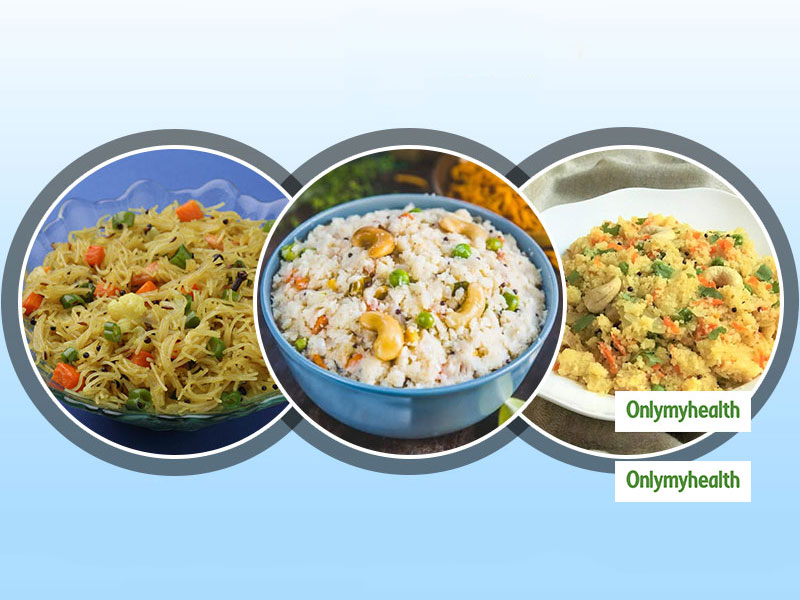 Healthy Indian vegetarian breakfast recipes for weight loss! Here are 3 Low-Calorie Low Fat Upma Recipes For You!
Upma is known as one of the healthy breakfasts due to its nutrient value and low-caloric nature. Although upma is a South Indian dish, North Indian people also prefer to eat it a lot. You can make upma in many ways. Let us tell you 3 different recipes for a healthy, tasty upma, that would be the perfect dish for your morning breakfast.
5 benefits of eating upma in breakfast
Upma keeps your stomach full for a long time.
Upma keeps you energetic throughout the day.
Rava semolina has a good amount of potassium, which is very beneficial for your kidneys.
Upma is good for your heart health. Rava semolina contains selenium, which is very beneficial for your heart. Apart from this, cholesterol is also reduced by the consumption of Upma.
Rava semolina contains magnesium, phosphorus and zinc, which helps in keeping bones and nervous system healthy.
3 Easy Recipes To Make Healthy Upma
Healthy Rava Upma Recipe
Generally, people know only one recipe of Upma, which is called Rava Upma.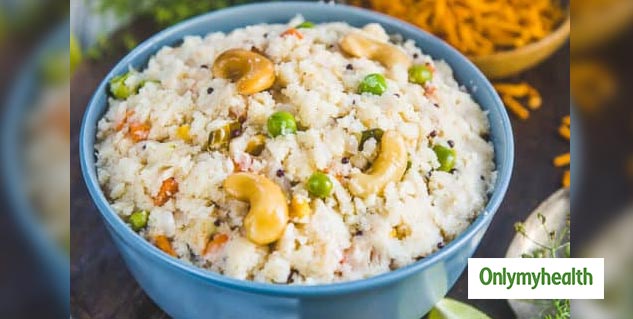 Put 1 teaspoon of desi ghee in a pan and fry rava semolina in it till it becomes light golden.
Now pour oil in a separate pan and heat it.
Add chopped chillies, mustard seeds and curry leaves to this oil. After this add red chilli powder, turmeric, garam masala and coriander powder.
Then add chopped vegetables and lentils to it.
Mix roasted semolina with these vegetables, (and after roasting together for a while) add water and let the upma cook.
Your delicious vegetable Rava upma is ready.
Samak Rice Upma Recipe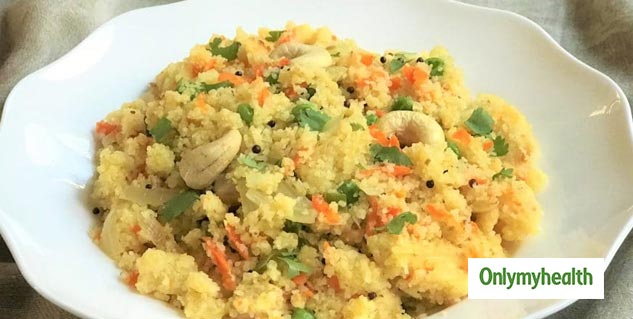 You can also make healthy and delicious upma with samak rice. People usually use rice of samak for fasting. These are considered a healthy alternative to traditional white rice. Their size is also smaller than normal rice. You can make samak rice upma just like vegetable upma. The only difference is that instead of semolina, you should use rice of samak.
Tasty Sevai Upma Recipe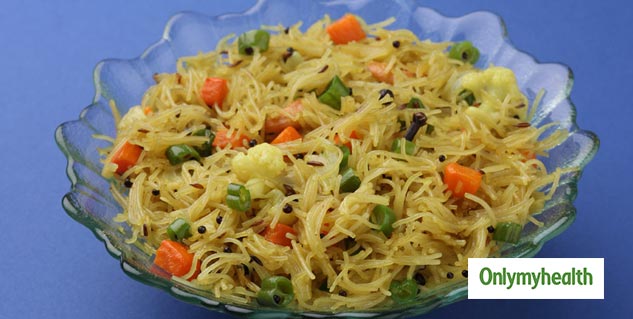 The vermicelli upma is also a tasty dish that you can make for breakfast. Use semolina vermicelli or thick vermicelli to make it.
First, fry the vermicelli well in 1 teaspoon of ghee. If you want, you can use roasted vermicelli directly.
Heat oil in a pan and add mustard, chopped onion, chilli and curry leaves.
Along with this, fry spices like cashew, peanut, coriander powder, salt, red chilli powder, turmeric etc.
Add chopped vegetables and fry for 2-3 minutes on medium heat.
After this add vermicelli and fry it with vegetables for 2 minutes.
Now cover the pan with water, so that the vermicelli is well cooked.
Add green coriander leaves and serve your delicious vermicelli upma is ready.
Read More On Weight Management