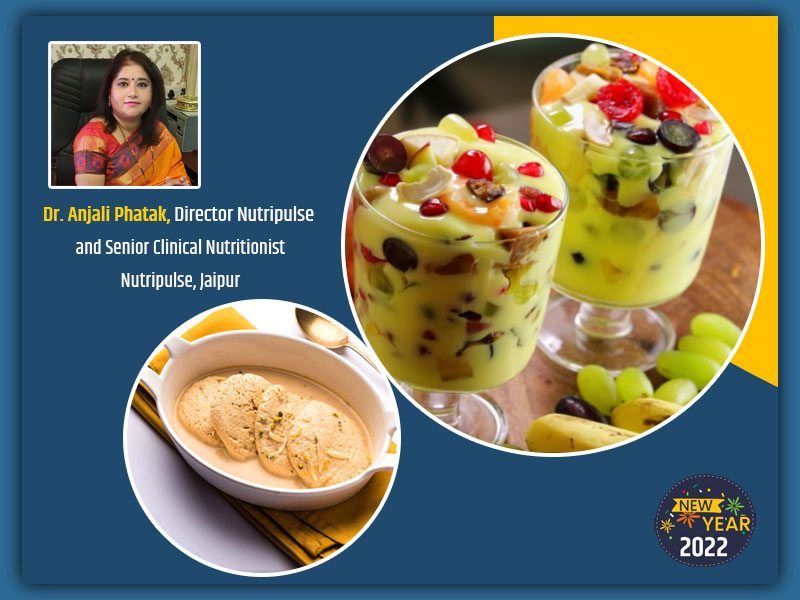 The festival of Christmas is all about rejoicing and celebrating, along with delicious snacks and sweets. From cake loafs to cookies, there are many Christmas desserts loaded with calories that we enjoy in the month of December. Holiday season is the best time to tickle your sweet tooth and indulge into comforting foods. But, it is also important to eat responsibly without indulging into overeating. Onlymyhealth editorial team spoke to Dr. Anjali Phatak, Director Nutripulse and Senior Clinical Nutritionist, Nutripulse, Jaipur, to know about healthy dessert options for christmas 2021.
Sweet dishes such as gajar halwa and freshly baked cakes can be a burden on your health. They contain lots of sugar and saturated fats that can lead to weight gain. According to studies, most people put on weight in winter season. It is better to consume healthier options by making them at home during cozy Christmas days. Read on to know more about these dessert options to fulfill your sweet cravings in a healthy way.
Healthy desserts for Christmas 2021
It is not difficult to convert a dish full of calories into its healthier version. You can easily choose better food alternatives or substitutes that are available at home. By replacing basic ingredients like sugar with jaggery, you can make a balanced and scrumptious sweet treat for yourself. According to Dr. Anjali, here are 7 healthy desserts for Christmas 2021:
1. Fruit custard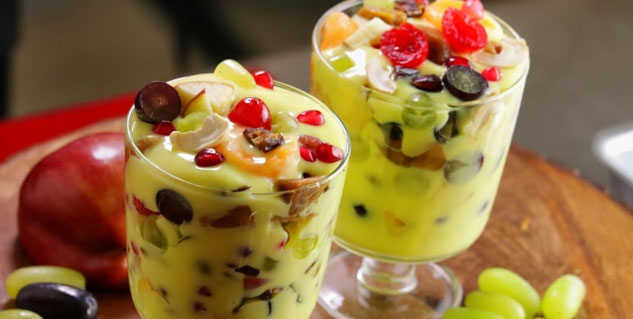 Fruit custard is a great option to consume in the Christmasy mood. This dessert drips with the goodness of fruits along with an amazing blend of milk, which improve the flavour even more. A fruit custard is easy to prepare at home and can add several beneficial nutrients to your bowl. By using healthier alternative ingredients such as jaggery for sugar, you can make a healthy dessert options for Christmas 2021. You can also use skimmed milk as a substitute for whole milk. Other ways to make your fruit custard healthier is by including the right fruits from a variety of options, such as berries, banana and apple. It is better to avoid fruits such as mango and litchi.
2. Roasted makhana kheer
Makhana kheer is a popular dessert item that can also limit the number of calories in your meal. Roasted makhanas are often used as a weight loss snack as well. You can make roasted makhana kheer easily at home. Just like custard, you can use honey or jaggery as a healthier alternative for sugar. Makhana kheer can prove to be a delicious option to enjoy the festive days. You can heat the kheer to reduce chilly vibes or have it as per your choice.
Also read: 5 Low Calorie Desserts That You Can Enjoy Guilt Free
3. Dates cake
Dates and dry fruit cake is a famous Christmas sweet around the world. People enjoy a warm freshly baked cakes loaf during this time. By crushing dates and various dry fruits including cashews, almonds and walnuts, you can make a tasty and healthy cake or muffins at home. Dates cake is also easily available in the market around Christmas.
4. Jaggery rasmalai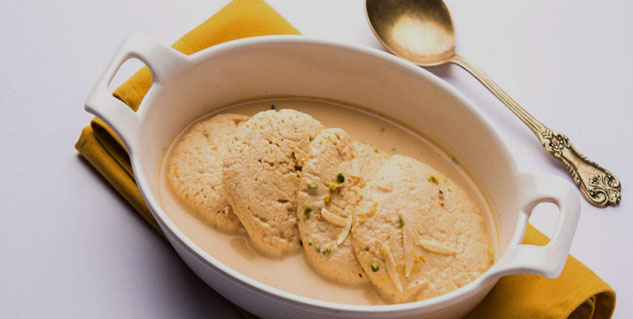 Nutritionist Anjali Phatak also recommends the consumption of jaggery rasmalai as a healthy dessert for Christmas 2021. It is a warm sweet dish that can be consumed in winters. This sugar free rasmalai is gaining popularity these days as it is delicious and healthy at the same time. You can store jaggery syrup in the refrigerator to prepare many other sugary foods.
5. Cinnamon cookies
Just like cakes, many people also love fresh home baked hot and crispy cookies on Christmas. You can mix cinnamon powder, dry ginger powder, dates and dry fruits to make these cinnamon cookies. Cinnamon and ginger are two healthy spices that have numerous health benefits and can help in keeping you warm from the inside.
Also read: DIY Healthy Indian Desserts To Bring In The Festive Vibe At Home
6. Peanut laddoo
Make Christmas 2021 healthier and full of joy with another dessert 'Peanut laddoo'. Roasted peanuts should be used to follow the correct cooking way for these laddoos. You can add other binding ingredients such as jaggery and ghee. Peanut laddoo will not interfere with your weight loss regimen and provide an amazing treat to your tongue. However, do not overconsume and eat in moderate quantities.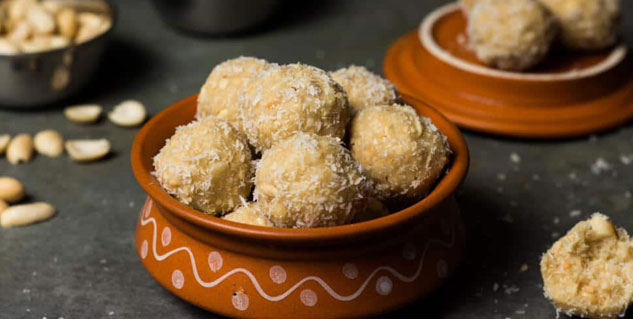 7. Sitaphal rabri
Sitaphal or custard apple rabdi is a delicious and healthy way of consuming anything sweet. This type of rabdi is prepared using de-seeded custard apple chunks. The creamy pudding will melt in your mouth and prevent weight changes. You can sprinkle crushed pista, cashews and almonds while garnishing, to add extra flavour in the sitaphal rabri.