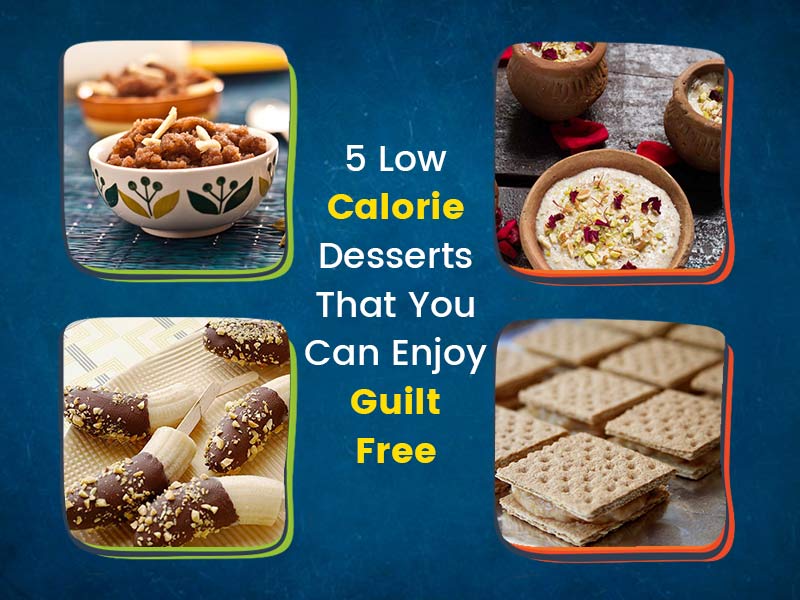 Following diet and cutting down on calories, what all have we not done in order to lose weight and get that 'slim waist'. Some of us have actually left our favourite food and have even stopped eating those delicious desserts. Well here is some good news for all those who want to lose weight and just can't stop thinking about those sweet and tasty desserts because cheat days are never enough. Here are 5 low calorie dessert recipes that you can binge on to satisfy that sweet tooth without ruining your diet and weight loss plan.
5 low calorie dessert recipes
Here are some quick, easy and super simple low calorie desserts that you can enjoy without any guilt.
1. Strawberry Frozen Yogurt Treat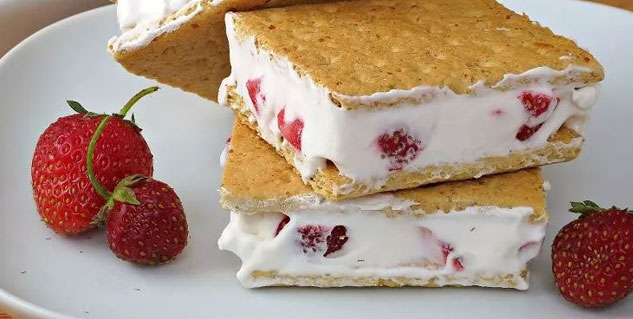 A delicious dessert with just 96 calories which will not just help you lose weight but is also rich in nutrients and is good for your digestive system, benefits heart health, strengthens immunity and can also be helpful for people with diabetes.
Here's how you can make this delicious and healthy dessert treat
Ingredients
500 grams of plain yogurt (unflavoured)
24 graham crackers
2 cups of fresh, chopped strawberries
2 teaspoons of vanilla extract
Method
Take a baking dish and line it with a plastic wrap.
Place 12 graham crackers on the base of the pan.
In a mixing bowl combine yogurt, strawberries and vanilla.
Spread this mix on top of the layer of graham crackers
Over the filling place another layer of graham crackers and spread the strawberry yogurt mix on top.
Cover the top with the plastic wrap and refrigerate this for 4-5 hours.
Take the baking dish out of the refrigerator and cut it into bars.
Also Read: What Is Calorie Deficit And How Can It Aid Weight Loss?
2. Banana pops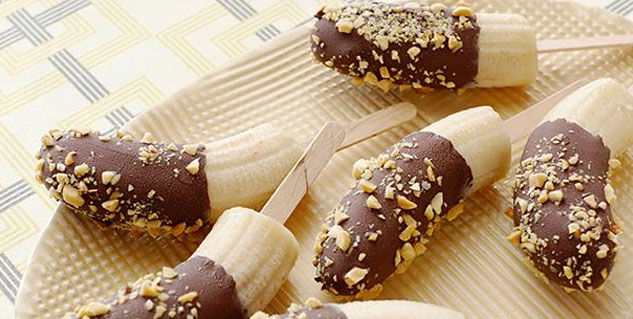 This has to be the easiest recipe so far that requires just 2 ingredients and is made without adding any kind of natural or artificial sweeteners. This dessert would help you to improve your digestive system, support heart health, improves blood flow, lowers blood pressure, helps with diabetes, improves brain functioning and as it is rich in fiber content it helps to lower the risk of cardiovascular diseases.
Here's how you can make these easy, quick and healthy banana pops
Ingredients
1 banana
250 grams of dark chocolate
Method
Chop the banana into equal bite size pieces.
Take an ice cream stick and insert the banana pieces into it.
Take the dark chocolate in a microwave safe bowl.
Heat it in 30 seconds intervals until it has melted completely.
Line a baking sheet with parchment paper.
Dip the bananas in melted chocolate and place them in the baking sheet.
Refrigerate for 4-5 hours and your easy and tasty banana pops are ready.
3. Ragi Sheera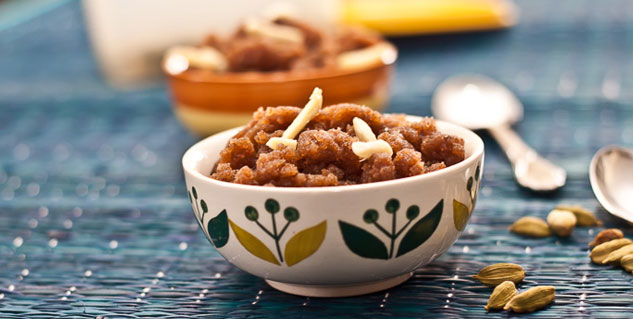 An indian dessert made with millets/ ragi which consists of just 71 calories, ragi sheera is high in protein and calcium content which helps to prevent cancer, is good for your skin and hair and is a natural weight loss agent.
Here's how you can make this high in nutrients, healthy, low calorie dessert.
Ingredients
⅛ cup of ragi flour
⅓ teaspoon honey
¼ tablespoon ghee
1 ½ cup water
1 cardamom pod
Method
Heat some gee in a pan and add ragi flour to it.
Saute ragi flour for about 3 -4 minutes.
Add water and cardamom to the pan and whisk continuously while cooking it on low flame for 2 minutes.
Turn off the flame and drizzle some honey on top.
Also Read: Here's Why Should You Consume Ragi In Winters
4. Oats and Apple Phirni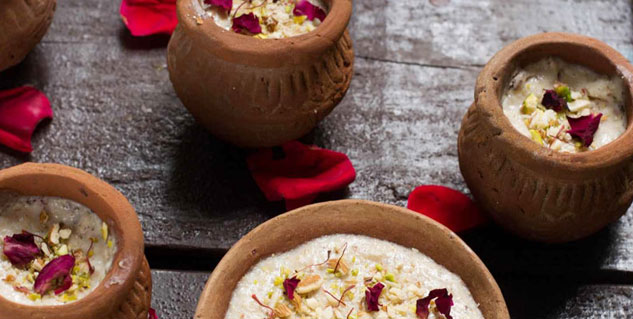 However bizarre this combination might sound but it is a healthy dessert made with the goodness of apples and oats which will not just satisfy your sweet cravings but also protect you against diabetes and heart diseases, improves bone health, lower cholesterol levels and prevents obesity
Here's how you can prepare this super healthy bowl of oats and apple phirni.
Ingredients
⅛ cup rolled oats
⅛ cup grated apple
¾ cup double toned milk
½ teaspoon honey
Method
Boil some milk in a non-stick pan.
Add rolled oats to it.
Mix it well and cook for 2 minutes on medium flame while stirring constantly.
Turn off the flame and transfer thi into a bowl.
Add grated apple and drizzle some honey on top.
Mix everything well and your oats and apple phirni is ready.
5. Peanut Butter-Banana Smudgies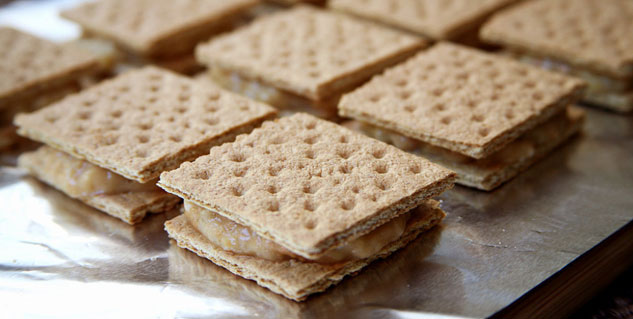 A simple, frozen peanut butter and banana dessert made with graham crackers to satisfy all your sweet craving in the healthiest way possible.
Here's how you can make it.
Ingredients
2 bananas
2 tablespoons of peanut butter
12 graham crackers
Method
In a bowl take peanut butter and bananas.
Mash and mix this with the help of a fork.
Line a baking sheet with foil.
Place 6 crackers on the baking sheet.
Spread the peanut butter-banana mixture on top of the crackers.
Top this with 6 remaining crackers
Place them in the freezer for about 6-7 hours and your Peanut Butter Banana Smudgies are ready.
Also Read: Is Peanut Butter Healthy? Here's All You Need To Know About The Health Benefits Of Peanut Butter
These were a few suggestions from our side which will help you to lose weight and to satisfy your taste buds at the same time as one should not punish their taste buds in order to lose weight. As all these desserts are made with natural sweeteners like honey and fruit pulp, they are low in calories and hence eating these instead of your regular desserts or sweet snacks would be a better option. We would advise you to take your allergies in consideration and consult your doctor or nutritionist before making any changes in your existing diet.
Read more articles in Healthy Diet