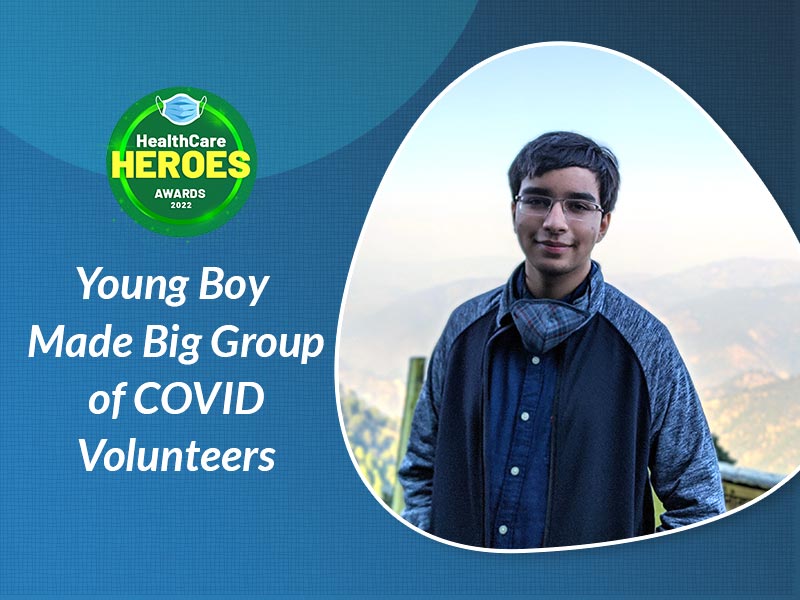 Who: Volunteers.Covihelp, a volunteer task force set up by youngsters
What: Volunteers.Covihelp, set up a professional task force which helped people in distress find COVID-19 essentials during the pandemic
Why: Volunteers.Covihelp, composed mainly of students, ran a 24x7 helpline for 69 days during the second wave, resolving 1311 queries helping people in distress find hospital beds, medicines, oxygen, oxygen cylinders and ventilators.
India recorded an exponential rise in COVID-19 cases during the second wave. In just two month i.e. April and May 2021 India recorded a staggering 1.7 crore COVID-19 cases. This pushed the healthcare system to the brink with hospitals stretched beyond their capacities in handling the rising burden of this highly infectious disease. Hospitals ran out of beds, medicines and equipment ranging from oxygen and oxygen cylinders to ventilators. It was at this time the civil society and common citizens came forward to help those in need.
An Efficient Mechanism - Volunteers.Covihelp
Arnav Praneet, founder of Volunteers.Covihelp is a class 12th student. He and his small group of friends were helping people find COVID-19 essentials. The pandemic was a topic of constant discussion and they realized that people in distress cannot go through a myriad of database on various sources like government websites, social media and WhatsApp; then make calls to verify the authenticity of information while at the same time take care of the family member infected by the coronavirus. This is when Arnav thought of Volunteers.Covihelp - a volunteer task force with all the characteristics of a professional organization and approaches of project management. They had planning, streamlined workflow and processes, operations management, and an organization structure which included task allocation, coordination, and supervision. It was run with such discipline that any multinational organization would be proud of it.
Initiation & Planning
It took 10 days of planning to establish a 24 hour helpline, Volunteers.Covihelp and all the guidelines, workflow processes, documentation, identifying tools etc. All contacts from school like classmates, alumni, school cybersociety, friends and acquaintances were contacted and a diverse set of 50 volunteers including high school and college students and working professionals, from all over the country and also Indian diaspora from USA, UK, Germany and Australia, were taken on board. They created a WhatsApp group to set up group communication and share work and circulate messages. An online briefing was held where the Admin conducted orientation, induction and explained the work flow to the new joinees. The Admin, is the initial core team, who were the strategists and workflow makers.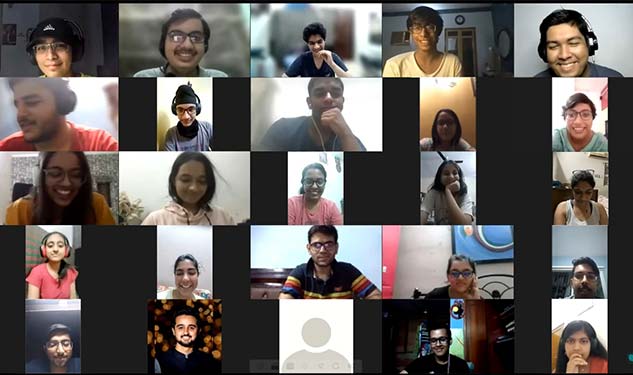 Showing ingenuity, these youngsters used their gaming experience by selecting Discord, a Voice over Internet Protocol for instant messaging, voice calls and video calls.
The operations were started after 3 days, prepping, simulating cases and conducting mock calls where a team solved the query of a volunteer who posed as a case, a word they used instead of the caller's name balancing empathy and objectivity and not getting too attached. Stress was given on being empathetic, using clear language and an effort was made to communicate in the caller's preferred language e.g. Hindi, Tamil, English etc.
Execution
There were 5 teams Admin, Respondents, Researchers, Verifiers and Social Media & Graphic Design team. This was to ensure efficiency and compartmentalisation of work. Work was split into different functions so that everyone does not do all the tasks. A trio team was composed of 3 members:
Respondent - a team member who accessed social media and messaging apps and answered the calls. They filled a database of caller information and requirements, to be used by them and other teams. They had to be well versed in communication as they handled distressed callers who could be irate. Their role was to answer queries and help callers with specific instructions to not give false hope. They required the most active supervision by the Admin team, as they were dealing with sensitive information.
Researcher - a team member to whom COVID-19 essential requirements of the caller were passed on from the respondent. This member researched various sources like government websites, social media and messaging apps for the required data.
Verifier - a team member to whom the researcher passed on the information about COVID-19 essential identified from different sources. This team member, verified the information and checked real time availability and reverted to the respondent.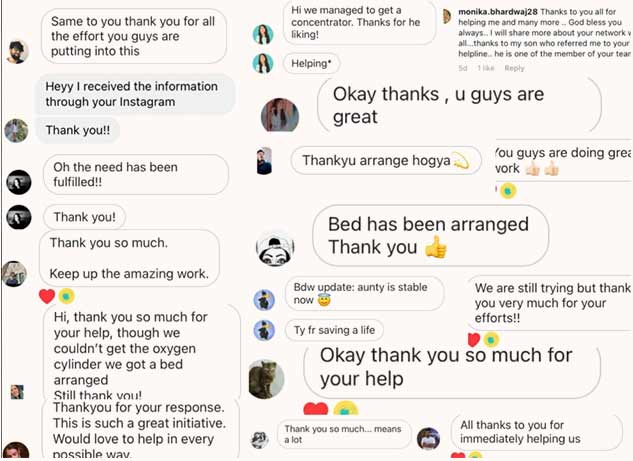 These triad teams were to work once in two days, for a two hour shift to avoid stress and burnout. There was an efficient handover from one shift to another.
Upwards and Onwards
Very soon they inducted more volunteers and made more teams of trios to handle the deluge of calls they were getting in every shift. At their peak the number of volunteers in the group reached more than 200 youngsters.
Volunteers.Covihelp under Arnav Praneet showed great organizational and management skills. They worked for 69 days and produced some impressive statistics like 17,000 entries of COVID-19 essentials in their resources database. They have more than 1700 cases in their database and have resolved 1311 cases.
Volunteers.Covihelp has also raised funds, conducted a fundraiser MUN for cancer patients.
If Volunteers.Covihelp's work during this pandemic has inspired or moved you, do cast your vote for them. Here is how you can vote for your favorite nominee for Jagran New Media & OnlyMyHealth's Cofsils Presents HealthCare Heroes Awards 2021.
To cast your vote, Click Here: https://www.onlymyhealth.com/events/healthcare-heroes-awards/nominations