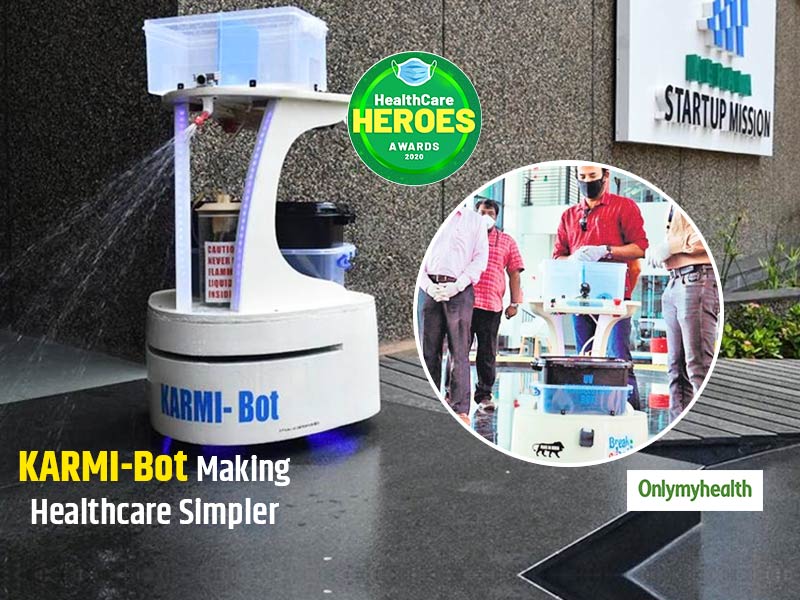 Category : Breakthrough Innovations

Vote Now
Who : Asimov Robotics, Karmi-Bot Robot
What : Created 'KARMI-Bot' to serve food and medicines to COVID-19 patients
Why : Efforts to reduce human contact for patient care
The coronavirus pandemic has highlighted the need of more advanced medical devices and technology. The overworked doctors, paramedics and understaffed hospitals are looking at technology, particularly at robotics to come to the rescue. To address the need of the hour, Asimov Robotics developed KARMI-Bot. This robot has potential to slash the load of nurses and reduce human exposure to the COVID-19 isolation wards. With the increasing cases of healthcare workers getting infected with this virus, this robot is no less than a blessing in disguise. Asimov Robotics' KARMI-Bot is nominated in the category of Breakthrough Innovations in Technology.
Through Onlymyhealth's initiative The Healthcare Heroes Awards, we are bringing impactful stories of Corona Warriors from different spectrums, medical, healthcare, technology and public sectors. Nominated by OnlyMyHealth and vetted by a credible Jury, these nominees now wait for your votes. Read on to know more about KARMI-Bot.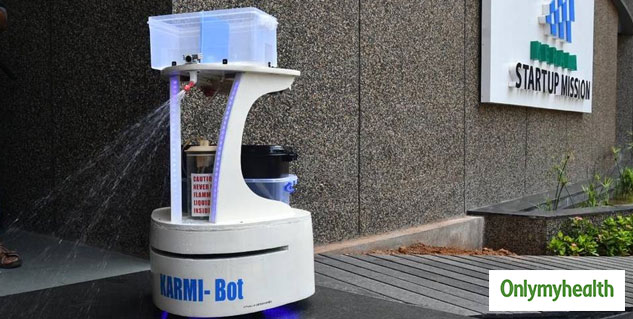 Also Read: HealthCare Heroes Awards 2020: Dr Aruna Kalra's Selfless Service for COVID-19 Positive Expectant Mothers
What is KARMI-Bot Robot?
KARMI-Bot is a robot-caregiver. This robot can autonomously navigate inside the COVID-19 ward to transport medicines, foods and other essentials to patients. It can carry of weight of up to 20 kgs at a time and move at a speed of 1 meter per second. It has a voice speech feature to interact with patients and also conduct video conferences between human caregivers and patients. It also disinfects surfaces and objects used by a patients when they leaves the isolation ward post-recovery. Potentially hazardous waste from Covid wards can also be removed by this robot. KARMI-Bot can self-charge itself without needing any manual help.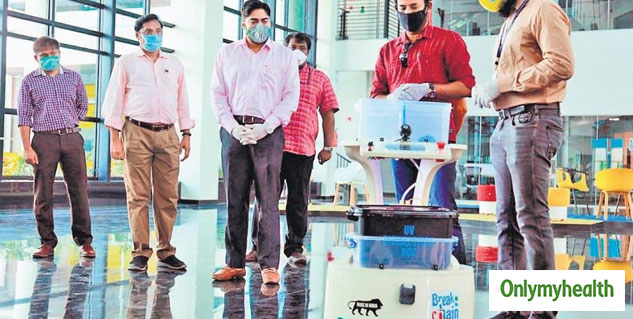 Developed by Asimov Robotics, the autonomous KARMI-Bot robot is currently deployed at Kalamassery Medical College in Ernakulam. Donated by veteran Malayalam actor, Mohanlal, who joined hands with Asimov Robotics to develop KARMI-Bot to support the fight against pandemic.
Also Read: HealthCare Heroes Awards 2020: Read Common Man Darshan Ghosh's Contribution In COVID-19 Fight
ASIMOV Robotics & Healthcare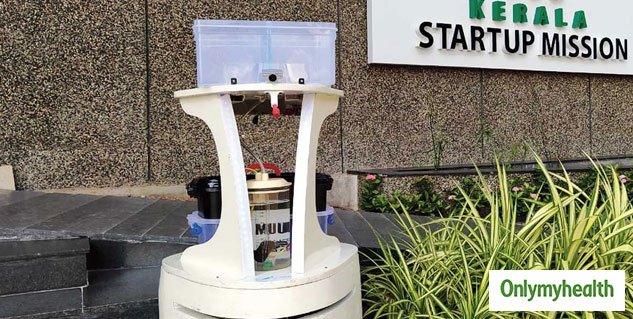 ASIMOV Robotics had worked extensively with robots in healthcare. They had deployed robots during the Nipah virus outbreak, however Covid 19 presented new challenges. CEO Jayakrishnan T confirmed that this pandemic required modifications in the robot since Covid 19 spread was fast. Another challenge was to keep the robot cheap and easy to operate and transport. Jayakrishnan and his team also kept in mind that Covid 19 was droplet infection, hence special modifications like targeted disinfection sprays have been incorporated in the robot. The next step is to also incorporate temperature checking.
If you think KARMI-Bot has been a great help, cast your vote for this robot. Here is how you can vote for your favourite nomination in the Jagran New Media and Onlymyhealth's Healthcare Heroes Awards.
Read more articles on Miscellaneous