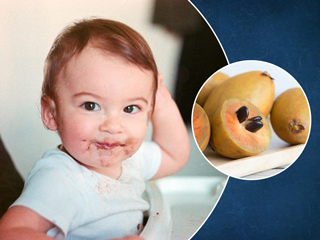 From boosting immunity to aiding digestion, here are 7 health benefits of chiku for your baby accompanied with some quick and easy to make recipes.
Sapota or chiku is a soft, delicious, pulpy and easy to chew fruit which is loved by everyone. A fruit which is not just delicious but is full of nutrients and vitamins such as Vitamin A, Vitamin C, calcium and iron. Chiku is a great food to be fed to your infant as it turns 6-7 months and is ready to consume solids as it consists of fructose, sucrose, and considerable amounts of immunity-boosting nutrients and also provides a considerable amount of energy to keep your infant active.
Health Benefits of Sapota For Infants
From boosting immunity to aiding digestion, here are 7 health benefits of chiku for your baby accompanied with some easy to make recipes.
1. Keeps gut clean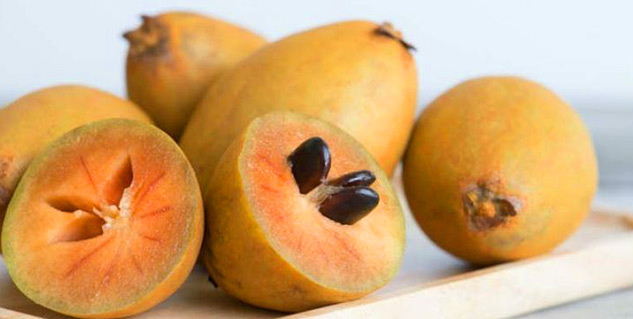 Easy to digest, sapota or chiku is considered to be good for your baby's digestion as it has high sugar content and is rich in fibre. Including sapota in the diet of infants prevents constipation and aids digestion. High in tannins, it is also an anti-inflammatory agent which helps to prevent gastritis and improve the condition of your baby's digestive tract. It is a great fruit which helps boost metabolism.
Also Read: Pain In The Stomach of Newborn Could be Colic, Know Symptoms and Treatment Options from Paediatrician
2. Helps to build stronger bones
Rich in minerals like calcium , potassium, copper and iron chiku provides the strength required by your baby in his growth years.
Calcium: It helps in the development of strong bones which will also protect them from bone loss in the later years of their life. The calcium in chiku can also prevent your child from a disease called rickets which makes their bones soft and weak.
Copper: As chiku has an adequate amount of copper in it, consuming it can decrease the risk of osteoporosis. It is crucial for the health of bones and also promotes muscle and tissue strength.
3. Fights free radicals
Loaded with antioxidant properties chiku is capable of fighting free radicals in order to prevent oxidative stress as infants are very susceptible to the free radical oxidative damage which can lead to respiratory distress syndrome.
4. Is an immunity booster
Consisting of a water soluble, vital vitamin C chiku helps in the physical functioning of your baby. It helps in maintaining a healthy immune system, producing collagen and enhancing the absorption of iron in the body.
5. Improves Physical and Mental growth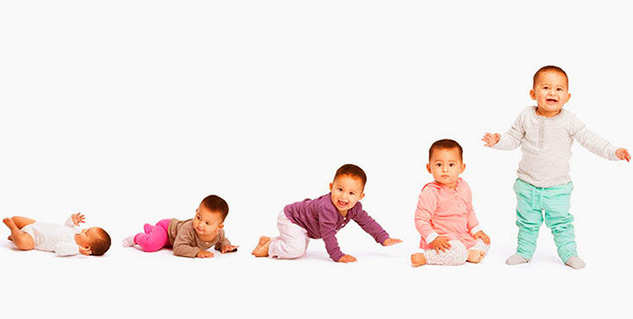 Jam packed with the goodness of Vitamin A, Vitamin B6 and Vitamin C it can be very beneficial for your child's health.
Vitamin A: Along with improving eye-sight, vitamin A is essential for babies in order to support rapid growth and to help combat infections.
Vitamin B6: While controlling the hemoglobin levels and supporting the brain development of your child, vitamin B6 also supports the production of red blood cells in the body.
6. Can help relieve from cough and cold
With the chemical compounds present in the chiku it has the potential of removing the phlegm and mucus from the nasal passage and respiratory tract it helps to keep congestion and chronic coughs at bay
7. Provides energy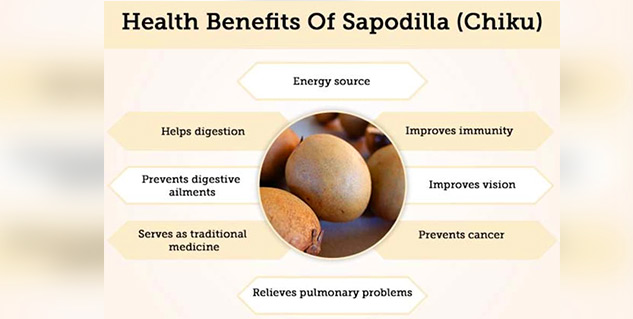 The fruit rich in glucose, calories, fructose and sucrose provides your baby with instant energy as glucose is carried to every cell in the body by the circulation of blood.
Also Read: Benefits And Side Effects Of Having chiku
Easy & Quick Chiku Recipes Infants
A deliciously sweet fruit that babies and infants will absolutely love. Serve these 3 homemade chiku recipes to your babies for a delicious lunch or evening snack.
1. Chiku Puree
Easy to eat, delicious chiku puree is the best way to introduce solid food to your child.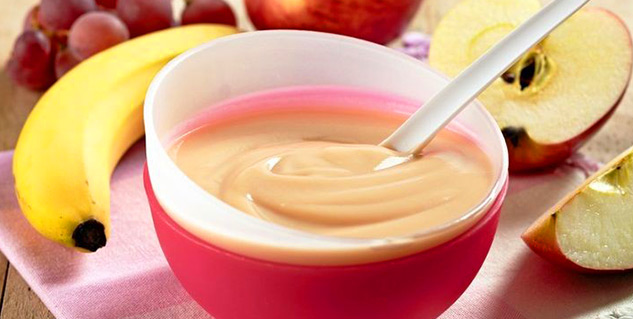 Ingredients:
Directions:
Take a fresh, ripe chiku.
Cut it into halves and scoop out the pulp with the help of a spoon.
Mash it nicely using a fork.
Feed it to your infant with a spoon.
2. Chiku Milkshake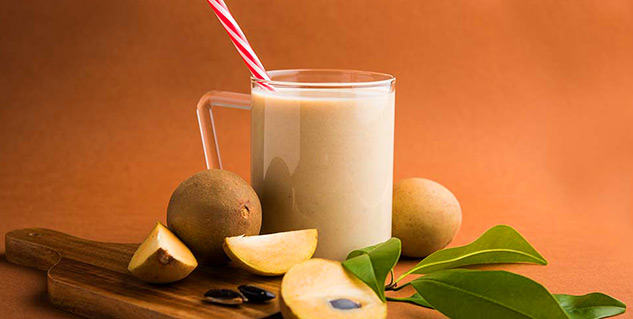 A highly recommended drink made with cow's milk to provide the appropriate amount of calcium to your child.
Ingredients:
2 fresh and ripe chikus
1 ½ cup cow's milk
3-4 tablespoons of chopped cashews
1 tablespoon sugar
Directions:
Blend chiku, milk, cashews and sugar using a blender till it is smooth.
Pour it in a glass and add some ice cubes.
Feed it to your baby fresh.
3. Chiku Porridge
A yummy and healthy porridge recipe with the goodness of chikus.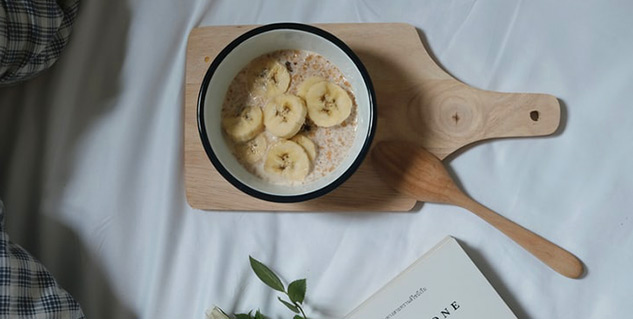 Ingredients:
2 ripe chikus
100 grams if porridge
Water
Directions:
Pour the water in a pan and bring it to boil.
Once boiled add porridge to it and let it cook.
While the porridge is getting cooked, cut the chiku in half.
Scoop out the pulp and mash it using a fork.
Add mashed chiku to the pan and mix well.
Simmer it for another 2 minutes and make sure that your porridge is cooked thoroughly.
Feed once it's cool.
Sapota has high nutritional value and consists of many health benefits. Try these recipes at home for your child but make sure that your baby is not allergic to any of the ingredients used in these recipes.
Read more articles in Healthy Diet