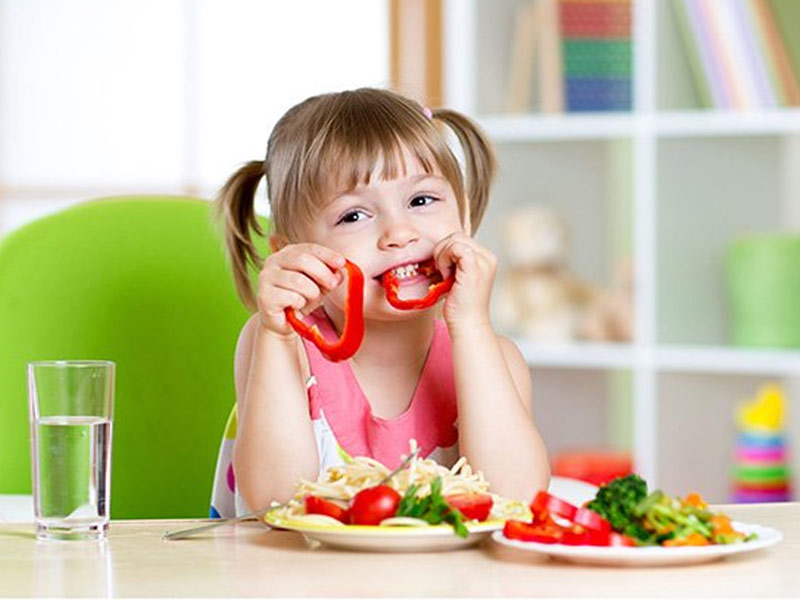 It is not uncommon for children to be picky eaters and one has to find creative ways to pack a nutritional punch in their diets. For children with diabetes, it's a dual challenge considering what they eat can affect their blood sugar levels. Preparing snacks or meals for them requires careful thinking and imagination so that they get their share of essential nutrients while relishing what they eat.
In case you want to give them, packaged snacks, it is important to pay attention to smaller details like food packet labeling, hidden sugar contents, portion sizes among others.
Mahima Bhanushali, M.Sc in Specialized dietetics, Certified Diabetes Educator recommends some snack ideas that will keep your child well nourished as well as make them look forward to their snacking time.
Also Read: Diet For Children: Nutrition Tips For School-Going Children
1. Pulse Paratha With Carrot Sticks Or Mixed Pulse Chilla
While pulses in gravies might not seem appealing to children, a pulse paratha or a mixed pulse chilla can break the monotony.
-For paratha, pulses can be boiled and mashed and included as stuffing
-Mixed Pulse Chilla batter can be made by soaking, grinding and combining different dals. It can be shallow fried on pan.
Now which pulse to pick? There are a lot of options like green gram (moong), Bengal gram (chana), soybean, etc. They help to slow down the release of glucose from the food as they contain a liberal amount of soluble and insoluble fibers. They can be teamed with carrot sticks for vitamins and added benefits.
Apart from this, they also blend well as a side dish in many salads, soups, wraps, and rolls.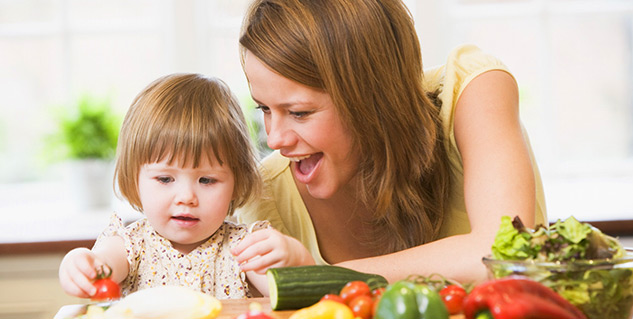 2. Delectable Snacks Made With Vegetables
Roti Noodles With Vegetables, Spinach Rolls, Vegetable Paneer Frankie, Mixed Vegetable Tikki, Mixed Vegetable Daliya Khichdi, Spinach Pasta
Convincing children to eat their greens is a difficult task. Not all of them are influenced by spinach-eating cartoons. You can always hide those greens in parathas, pasta, or soups.
There are a lot of snacks one can make out of green leafy vegetables. Besides, they are rich in Vitamin A, minerals, and anti-oxidants. They also help to maintain blood glucose levels.
Roti Noodles With Vegetables: You can give roti a makeover by cutting thin stripes out of it and make it look like noodle. Lightly fried vegetables can be added to it with of course the right amount of flavouring and seasoning.
Spinach rolls or Spinach Pasta: You can add your favourite stuffing inside the spinach leaves before rolling and baking them into tasty rolls. Spinach can also be added to pasta.
Vegetable Paneer Frankie: Spread a mixture of boiled or sautéed vegetables along with cubes of Paneer to add loads of nutrients like protein, vitamins and minerals to your child's diet.
Mixed Vegetable Tikki: Boiled vegetables can be mashed and appropriate flavouring, potatoes and bread crumbs could be used to make delicious and healthy vegetable tikki.
Mixed Vegetable Daliya Khichdi: With loads of fibre content daliya combined with some green veggies can make for an interesting meal option.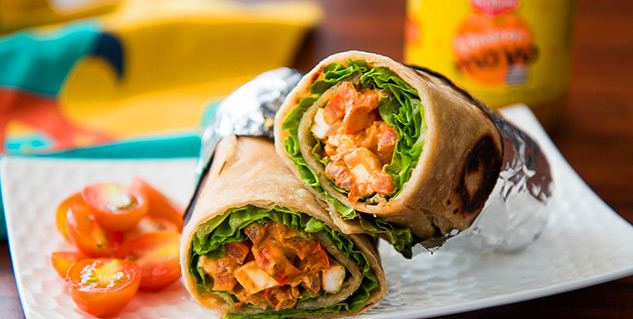 3. Snacks Made Of Fish
An apple a day keeps the doctor away, salmon twice a week keeps blood sugar at bay. Salmon, mackerel, and sardines have ample DHA and EPA (omega 3 fatty acids). They are not only a high source of protein, but also improve cardiac health apart from improving metabolic rate. You can roast or boil it while making snacks out of it.
4. Seeds
Flax, chia, sunflower, fennel are super-nutritious seeds to add to the sweet as well as salty snacks. They are a group that accommodates many nourishing nutrients like fiber, lignans, antioxidants, Vitamin E, and so on. They play a major role in reducing HbA1c (a measure of how well-controlled your blood sugar levels are), chances of cardiac diseases and preventing overeating. You can always add them in rotis/paratha, smoothies, mouth fresheners, etc.
5. Nuts
Almonds, walnuts, figs will surely help you to manage your child's blood sugar level. A fistful of them will lower the inflammation in the body, lowers HbA1c, and also bring down the bad fats levels in the body. The best way to eat them is after soaking them. You can always make healthy peanut butter at home or you can crush them and add them to the smoothies. In all a good source of healthy fats.
6. Fruits
Now you must be confused, why add fruits? They contain sugar (Fructose), which will increase blood glucose. Well, not all fruits are harmful. Fruits like apple, strawberries, papaya, pineapple, cherries, etc are extremely rich in Vitamin C, fibers. Not only do they aid insulin but also make your child's immunity strong. But always go for a small or medium-sized fruit or a small bowl of fruit. Serving size is the key.
Also Read: 4 Habits That Parents Introduce To Kids During Meal Time That Should Be Addressed Right Away
7. Salt-free seasonings
If you want to make the healthy food interesting, a lot depends on seasonings. Just add red chili flakes, oregano, cinnamon, turmeric, jeera powder, garlic, raw mango powder (salt-free). They will make the meals interesting and kid-friendly.
All you need to take care of is including ingredients that keep the blood sugar level of your child in balance for their overall growth and development. Making food interesting for diabetic kids need a little bit of quick thinking and creativity but with time and practice, it can certainly be done!
Read More Articles On Healthy Diet