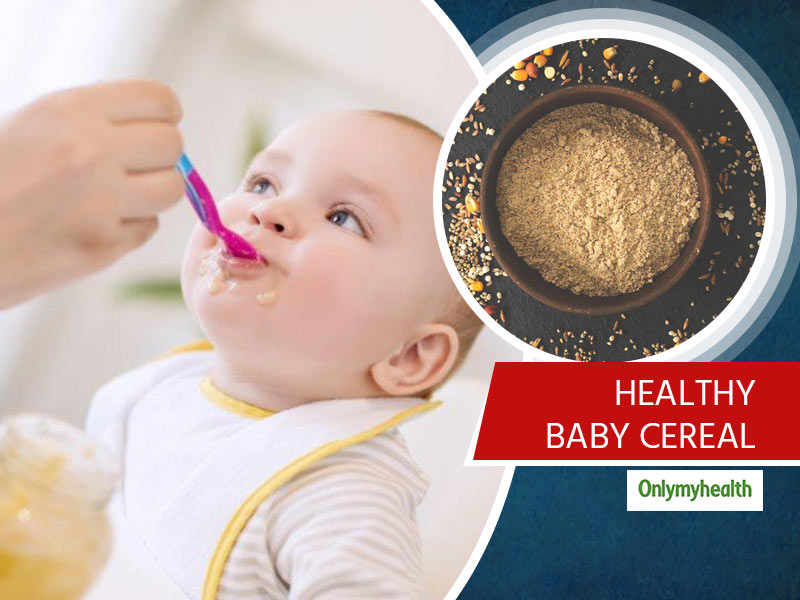 Breast milk is the only food you can give to your baby for the initial six months but after that, you must feed the baby nutritious solid foods. Most baby foods available in the market tout to have all essential nutrients that your baby needs for optimal growth and development but are they really safe and nutritious? As a parent, you may not want to risk your child's health so why take risks with packaged baby foods. Make organic baby food at home with organic ingredients that are easily digestible and highly nutritious for your child. Homemade multigrain baby foods are extremely easy to make. Follow this article for the recipe.
Ingredients required
Rice- 1 cup
Moong Dal- 2 tablespoons
Masoor dal - 2 tablespoons
Black Urad Dal- 2 tablespoons
Black gram or gram lentil- 2 tablespoons
Almonds- 7 to 10 pieces
Broken wheat or daliya- 2 tablespoons
Water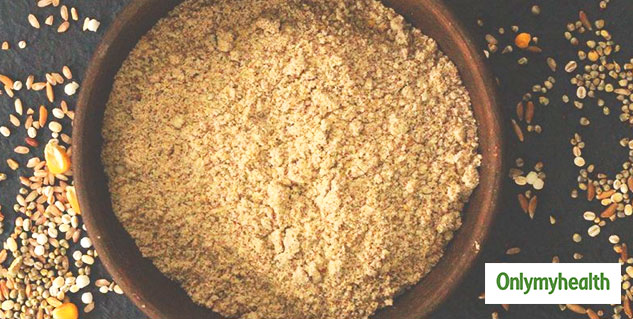 How to Make Multigrain Baby Food?
Here is the easy-peasy multigrain baby food recipe that anybody can make at home. Just follow these steps:
First, wash the rice and clean them thoroughly.
Dry the rice by spreading them on a clean cotton towel.
After this, air-dry or sun-dry them for 30 minutes so that the rice dries completely and there is no moisture in it.
In another bowl take moong dal, masoor dal, urad dal, gram lentils and almonds.
Wash them well too, so that dust and dirt elements are removed.
Dry these pulses and almonds on the kitchen towel just like how you did with rice and place them in the sun or air-dry.
After this, heat a pan and add the dried rice and broken wheat and fry them on low heat till the mixture is completely dry.
Take out these rice and wheat on a plate.
Now put pulses and almonds in the same pan and roast them on a low flame so that they are roasted and the water left also gets evaporated.
After that take it out on a plate and let it cool.
In a blender jar, add all the ingredients and grind them to a fine powder.
Just your homemade baby powder is ready.
Now keep it in an airtight jar.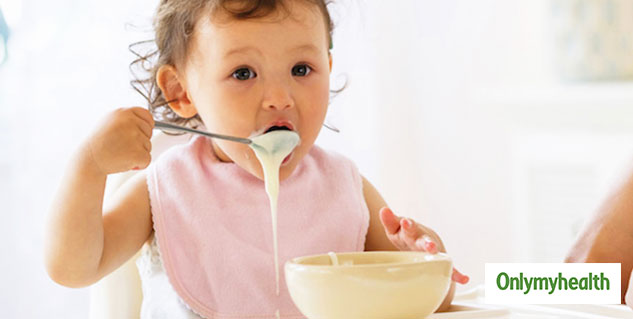 How to prepare this baby food for feeding?
Here is the step-by-step guide to preparing the baby food to feed the baby:
Take 1 tbsp homemade baby powder in a small saucepan.
Add 2 cups of water to it and stir with a spoon, so that a smooth paste is formed.
Now turn on the flame and keep it on low heat.
Continue to cook for 8-10 minutes, until the mixture is cooked and thickened.
Just feed this baby food to your baby.
Do not add sugar in this to make it taste sweet. Sugar is not good for the baby. If the child does not like the taste of this cereal, then you can grind raisins and mix in it, which will make it sweet. As your baby grows, you can use more nuts (cashew nuts, walnuts, pistachios, peanuts), pulses and grains to make this powder.
Read More Articles in Newborn Care