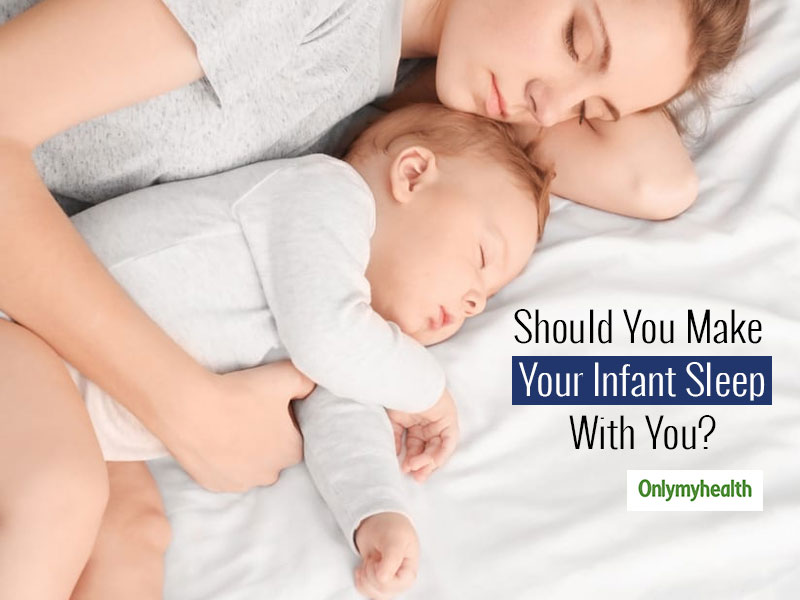 Co-sleeping is a term given to parents who make their babies sleep with them on the same bed. While this may sound normal to most people, there are some hidden facts that they may not know. Sleeping on the same bed with babies can put their health at risk along with sudden unexpected death in infancy(SUDI). Though they may sleep peacefully in between the parents, sometimes, it is not good for their well-being. We will explain the well-researched facts in this article as to why co-sleeping in the initial months is not safe for the baby.
Is Co-sleeping Safe?
Many people make the baby sleep in s cradle while some make them sleep on the same bed. Parents who sleep with their infants on the same bed need to read this. A recent research has revealed that co-sleeping is not safe for the newborn. It is better to separate their bedding with soft and comfortable clothing so that they can sleep peacefully. Sleeping with adults can put them at risk of injuries, breathing issues, suffocation, asphyxia, etc. Since the organs of babies are developing, they may not be able to get sufficient oxygen when sleeping in between adults.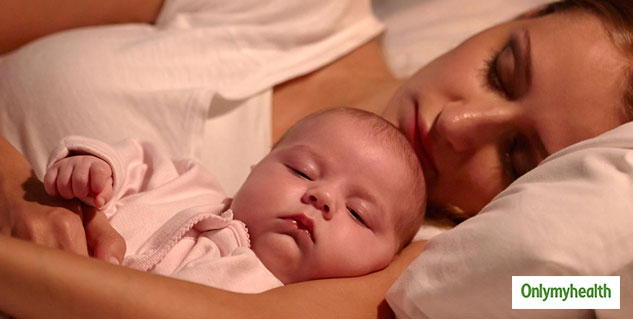 Co-sleeping increases sudden death risk
Surprisingly, co-sleeping is found to be a crucial factor in increased sudden unexpected death in infancy(SUDI). There are certain risk factors such as:
Baby is below four months
The baby was born prematurely
Baby is small and underweight
Either of the parents smokes or drink
Sleeping with an overly tired person that may harm the baby while sleeping
Sleeping with blanket or pillow covers over their mouth that may inhibit oxygen
The bed may have slopy or sharp edges from which the baby can fall
You have pets and they stay at your bed, this increases the risk of infection.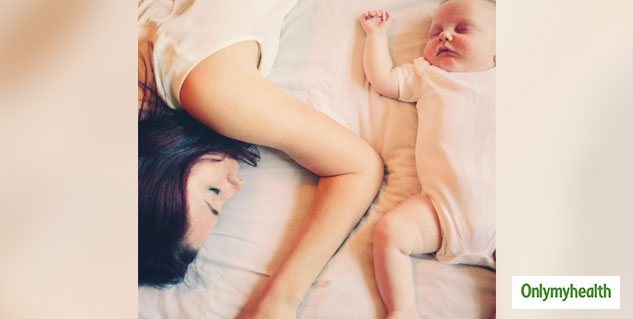 Bed-sharing with baby for breastfeeding
Research has supported bed sharing for breastfeeding infants. According to the report, when you share a bed with your baby for breastfeeding, you can breastfeed your baby for a long time.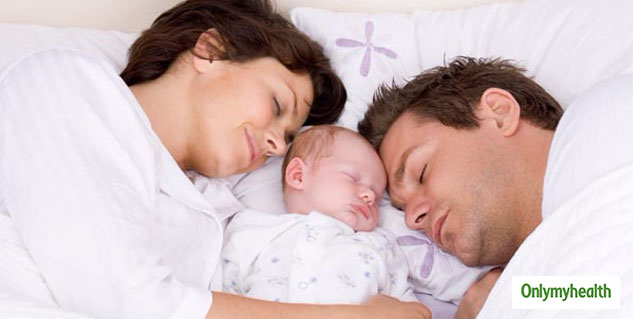 In contrast, some other reports emphasize that bed-sharing with an infant can actually be quite beneficial for infants. It strengthens the relationship between parent and child. According to doctors, newborns like physical proximity and when sleeping with the parents gives them the warmth they need.
Also Read: Can Low Oxygen Levels In Blood Increase The Risk Of Early Death In Premature Babies?
Health risks associated with co-sleeping
Amidst the debate about whether co-sleeping is better or not, we would like to tell you about some health risks of sharing the bed with a newborn. Co-sleeping is found to increase the risk of sedentary infant death syndrome (SIDS) in babies. Besides, some parents have this opinion sharing beds with babies can make them habitual and they may face issues with sleeping alone later in life. On the other hand, some parents believe that by sleeping together with the tiny tot, he will grow up being more dependent. Different people have different opinions but in the end, it depends on the parents and their comfort. After all, only parents can understand what is better for their little ones.
Read More Articles in Newborn Care