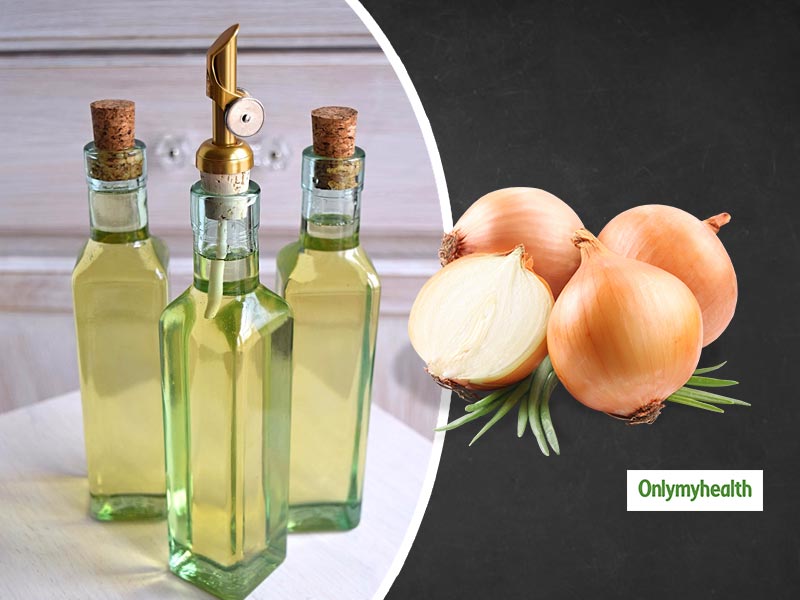 Health benefits of onion seed oil: Onions are used a lot in Indian kitchens. It not only enhances the taste of food, but it is also very beneficial for health. Let us tell you that onion oil is also perfect for skin and hair. Sulfur is also found in large amounts in onions and is rich in vitamins A, C, E and B-complex. It is rich in anti-bacterial, antiseptic and anti-inflammatory properties help fight acne, reduce coughs and phlegm and also heal wounds. So let's know how it is beneficial for your health.
Onion oil is beneficial in cold-fever: In the changing weather (especially after the rains) cold is common. In such a situation, if you are coughing, then you should apply onion oil on your chest while sleeping at night. If you do this every day, you will not have any cough or fever. If you want, you can apply on the chest by mixing it with Vicks. You will also get benefit from this, and if your hands and feet start to get cold, then you should massage your hands and feet with onion oil.
Onion juice is beneficial for the skin: If you have any skin problem, then you should use onion oil (it helps remove skin-related diseases). Let us tell you that onion juice is beneficial in severe skin diseases like eczema and psoriasis. If you have a wound or a burn mark on the skin, then you should apply onion juice, it will clear its stain. The antioxidants present in onion oil can also cure your acne.
Onion oil for hair: Onion Oil is very beneficial for hair. If your hair is too thin or falling too much, then you should apply onion oil to the hair (every other day). Onion contains a lot of mineral substances that make the hair more potent than the roots and prevent hair fall. You can also apply onion oil by mixing it with coconut oil. If you want, you can also use direct onion juice to your hair.
Get rid of lice with onion oil: Mix onion oil with fenugreek powder and apply on hair. Leave this pack for 30 minutes. If you do have lice in your hair, then it will die and not only this, but onion oil will also destroy the lice eggs. You should apply this pack three times a week. Lice will vanish from your hair in a month.
Beneficial in wound healing: If there is a wound somewhere in your body and it has not been healed for a long time, then you should use onion oil. Onion oil is anti-bacterial and anti-fungal. It acts as an ointment on the wound and recovers it in a short time.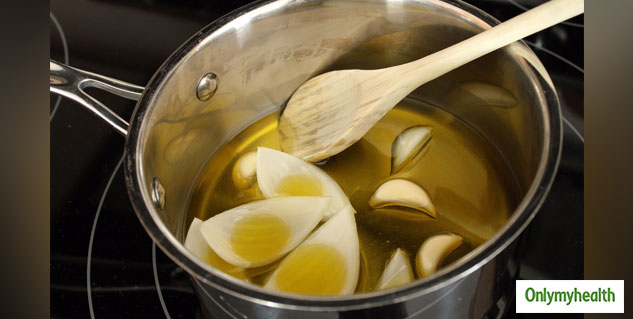 Properties of onion
Onions have an excess of sulfur which contains vitamins-A, C, E and B-complex. They are also known to boost the immune system, fight infections, control blood sugar, and aid digestive problems. Due to the presence of a pigment plant called quercetin, it clears the skin colour and protects against harmful free radicals and UV rays.
Read more articles on Mind-Body