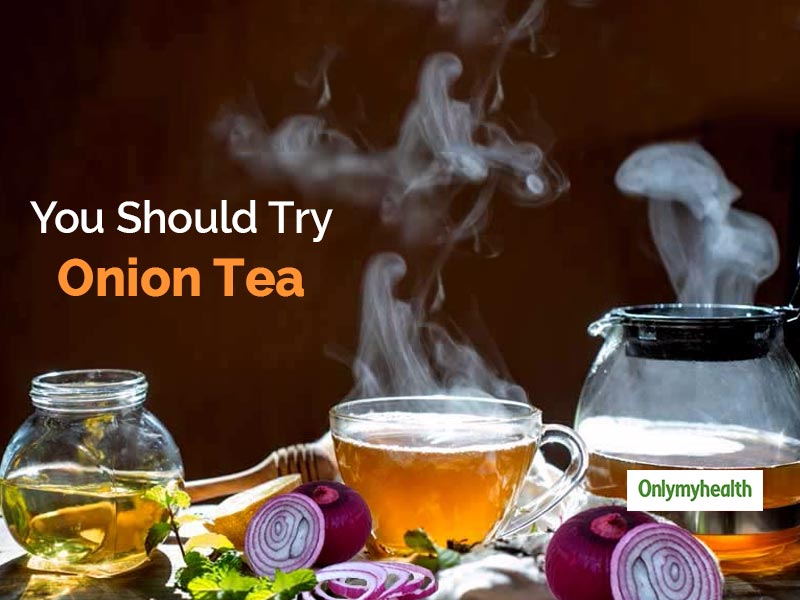 Do you know how beneficial 1 cup of onion tea is for your health? There are innumerable kinds of tea in this world and onion tea is one of them. This would be new for most people as it is quite unconventional to drink tea made with onion! Health-centric people should definitely give this a try as it is a boon for overall health. Onion tea is famous for its blood pressure control properties to avert hypertension. The onion tea recipe is quite simple and tastes great so you won't regret having tasted this herbal and healthy tea.
Onion tea for hypertension or high blood pressure
One of the main health benefits of this tea is controlling high blood pressure. We all know how dangerous can high BP get as its fluctuating levels can cause serious health problems like cardiovascular issues, heart attack, stroke, etc. So how does onion tea control high blood pressure? Onion tea can help control your high blood pressure as onions have components flavonol and quercetin which helps control your blood pressure. Apart from this, some studies also show that drinking onion tea also keeps you away from heart diseases.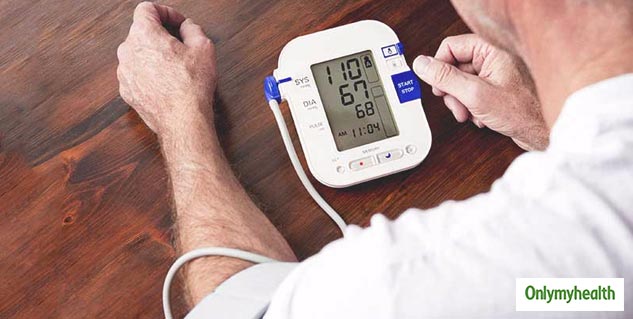 Quercetin in onion promotes the production of HDL ie good cholesterol and reduces bad cholesterol in the body. Which helps you keep your heart healthy. At the same time, the sulfur present in the onion works to dilute the blood, so that blood clots do not form. You should also try Garlic tea as it is equally healthy as onion tea.
Onion Tea Recipe
It is very easy to make onion tea. Drinking one cup of onion tea daily is good for the elderly to keep their blood pressure under control. Here's how you can make your cup of healthy onion tea.
Ingredients you need:
1 chopped onion(small)
2-3 garlic cloves
1 teaspoon honey
1-2 cups of water
Lemon juice (optional)
Bay leaf or cinnamon (optional)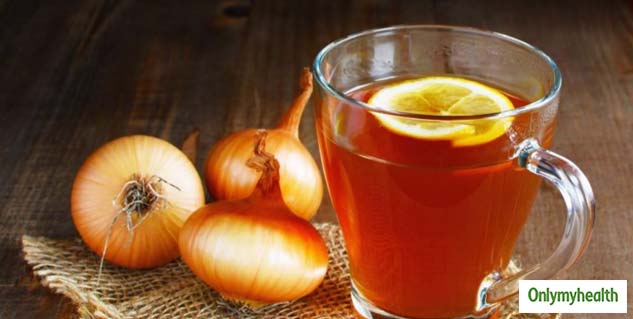 Onion Tea Recipe
Add one and half cup water to a pan to bring it to a boil.
Add chopped onion, crushed garlic cloves and bay leaves in the boiling water.
Allow all of them to infuse for a while and then as the color of water starts to deepen, turn off the gas.
You filter the tea with a sieve and take it out in a cup.
Now you add honey to taste and add cinnamon powder. You can also add lemon juice for a rich taste.
Some people make this tea in different ways, but onion is an important thing in it. If you drink this tea daily in the morning, you will also be energetic and your BP will also be controlled.
Also Read: From Stress Relief To Boosting Immunity, Saffron Tea Has Umpteen Health Benefits
Magical Benefits of Onions Tea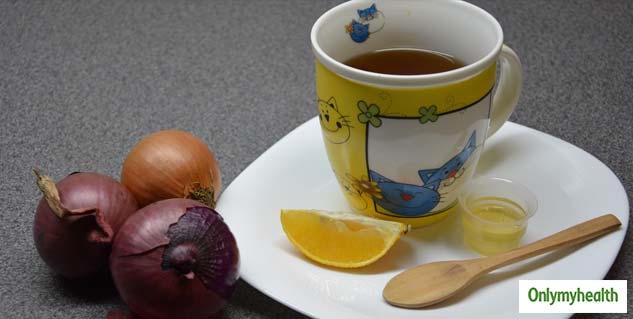 Onion tea helps protect you from the cold, especially during the winter season when you have a cold.
Onions contain flavonoids called quercetin, which control your cholesterol level and maintain your heart health.
Onion tea is also very beneficial for diabetes patients.
Onion tea promotes gut health by keeping indigestion, constipation, bloating, etc. problems at bay.
One cup of onion tea daily helps you get better sleep. People who are facing sleep problems should definitely try onion tea for sleep.
Read More Articles in Healthy Diet