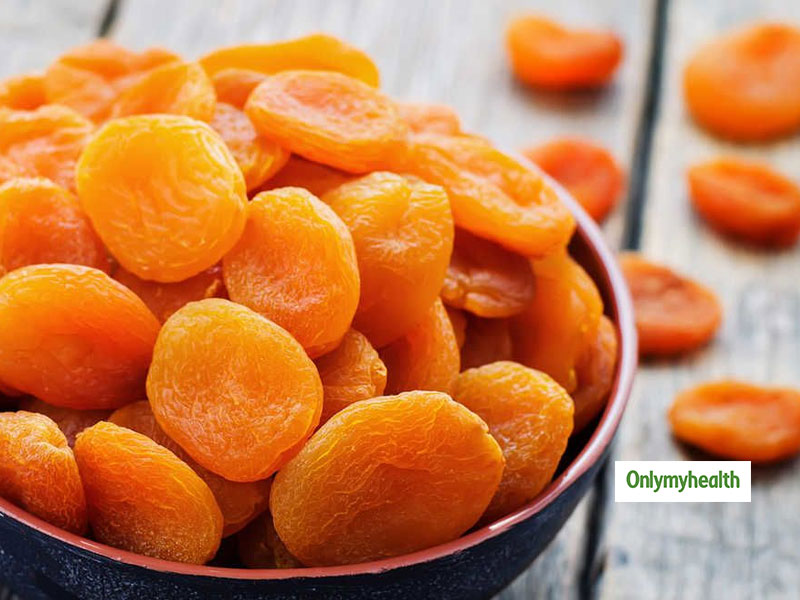 "It's time to eat right for India", Union Health Minister Dr. Harsh Vardhan said on Thursday, start this nutrition month 2019 with a year-long social and mass media campaign on 'Eat Right India' movement . Dr. Harsh Vardhan launched a new Eat Right India logo, representing a healthy plate, with a tweet-day focused on a weekly theme of eating right for the next 365 days. Under this campaign, work is being done to provide information related to people for healthy eating and transportation. Under this movement, Dr. Harsh Vardhan, through a tweet, talked about eating dry apricots in his diet daily and explained its benefits.
Eating apricots has many benefits for your health. From weight loss to control blood sugar and digestion, apricots are considered beneficial. It contains many vitamins and antioxidants, due to which it is helpful in keeping you away from many diseases. Meanwhile there is a lot of debate whether fresh fruits are better or dried fruits. Both are equally nutritious.
Why eating apricots is beneficial?
Union Health Minister Dr. Harsh Vardhan wrote in a tweet, "You should try to eat a handful of dried apricots as snacks daily." Dry apricots are rich in fiber and many vitamins. It contains all the essential nutrients like iron, potassium, calcium, phosphorus, selenium and magnesium, which play an important role in improving your body's metabolism."
#EatRightIndia_62

Try a handful of Dried Apricots as a snack everyday.These are loaded with fibre & minerals, providing iron,potassium, calcium,phosphorus,selenium & magnesium that play a role in improving the body's metabolism.#EatRightIndia@PMOIndia @fssaiindia @MoHFW_INDIA pic.twitter.com/Rqgk16zrN0

— Dr Harsh Vardhan (@drharshvardhan) December 2, 2019
Benefits of Apricots
You may directly place the order for dried apricots by clicking here but before that, read how this dried fruit fixes your health in multiple ways.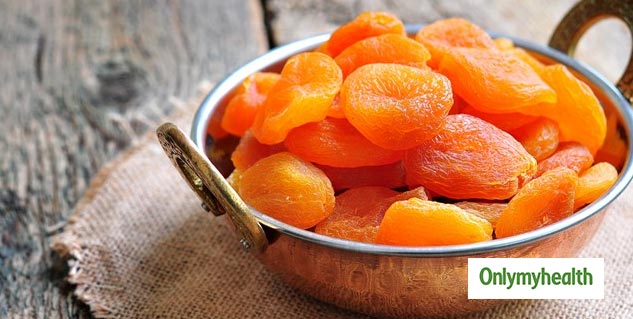 Manage Blood Sugar
Due to the fiber, potassium, and anti-oxidant properties present in apricots, diabetes patients are advised to consume apricots, as the ingredients in it keep your blood sugar under control by not increasing it. Not only this, it is also beneficial in controlling your cholesterol level and blood pressure.
Also Read: Pomelo: This Citrusy Fruit Is Much More Beneficial Than You Think!
Weight Loss
Dry apricots have a very low calorie content and in addition it helps to control your craving. Because it contains high fiber and is helpful in boosting your metabolism, it speeds up your weight loss process. To lose weight, you can eat apricots in many ways - in which you drink pickles, salads or snacks and apricot juice juice.
Improve Digestion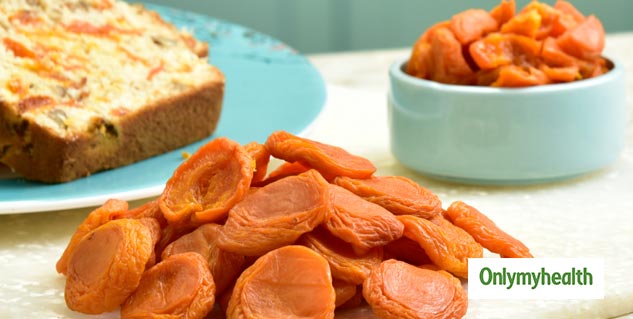 High fiber present in dry apricots helps to boost your digestion. Apart from this, it keeps away all the problems associated with your stomach. The magnesium present in apricots helps in relieving your muscle spasms and stomach cramps.
Good source of iron
Dry apricots are rich in iron, it is considered a good source of iron. According to a 2017 research by the University of Arizona College of Agriculture and Life Sciences, dry apricots contain a good amount of iron, which helps to reduce anemia in the body. Women should eat dry apricots, especially during pregnancy, because during that time the amount of blood in a woman's body needs to increase by 50 percent.
Also Read: Do You Know The Side-Effects Of Papaya?
For Bone Health
Apricot is one of the heavyweight fruits, which is a rich source of vitamins A, C and potassium. Dried apricots also contain calcium, which helps to strengthen your bones and preserve nerve function.
Read more on Healthy Diet