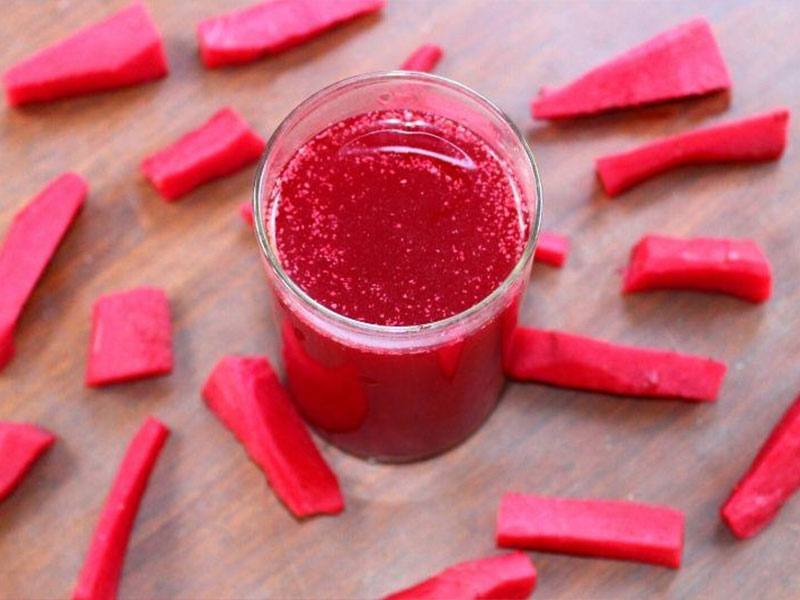 Winds of nostalgia pass by, especially if you are somebody who grew up in the northern parts of India in the early 2000s, and if you are lucky enough to see, grandmothers patiently in the process of making fermented carrot Kanji! It marked that winters were closing and we mentally prepared ourselves for a hot summer! After contemplation, we think it's high time to get this fermented drink back. What's more, was that during the process of making Kanji, women in the family and neighbourhood bonded. Why not bring it back in vogue, because believe it or not it does more to you than just refresh and bring back your memories! In this article, Dietician Vidhi Chawla, Founder of Fisico Diet Clinic shares benefits of carrot kanji water and how to prepare it at home.
What is Kanji?
Kanji is an Indian version of Kombucha, but not exactly that. It is made out of black carrots, but since their availability of them has reduced in recent times, red carrots are the replacement. It has a very sweet-sour flavour and is a blend of carrots and beetroots. The difference between this and kombucha is that Kanji is made from the fermentation of beetroots and carrots in the sun. The actual process takes about 5-7 days until your kanji is ready to drink. This is because you need to keep it in sunlight for at least 3-4 days to allow fermentation. This would double up the benefits as well as the taste of kanji.
Also Read: Bored of Regular Lemonade? Try These Shikanjis To Twist Your Taste
How to make kanji at home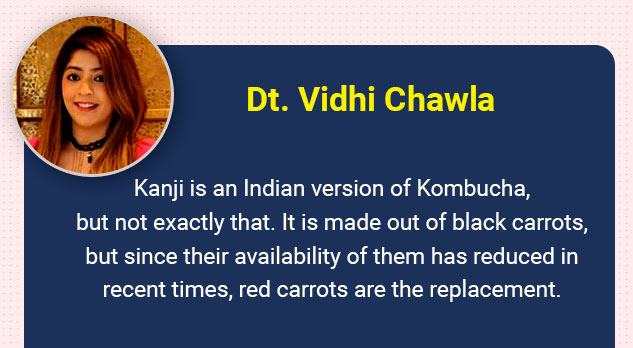 With the DIY trend coming up thanks to the lockdowns, invest in Kanji for a day. Let's see how to make carrot kanji:
What all do we need:
Carrots
Beetroots
Water
Chilli Powder
Pepper
Mustard Seeds
Rock Salt
Recipe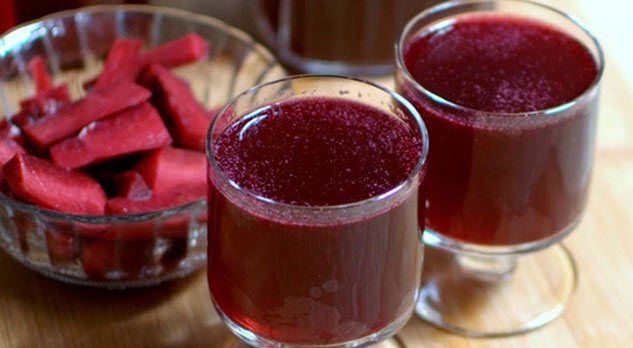 Step 1: Julienne the carrots and beetroots.
Step 2: Boil water and cool it.
Step 3: Get a cleaned ceramic vessel and put in the carrots, beetroots, mustard seeds, peppercorns, red chilli powder and salt.
Step 4: Fill the container then with the cooled down boiled water.
Step 5: Close it with a thin muslin cloth and then loosely close the lid.
Step 6: Keep it in the Sun
Step 7: Keep stirring it every day with a wooden ladle
Step 8: When it starts giving off a pungent taste you know it is ready.
Every time you take some out of the vessel, add some more cooled down boiled water to it.
Also Read: 5 Easy-To-Make Probiotic Health Tonics To Boost Gut Microbiota
Health benefits of Carrot Kanji Water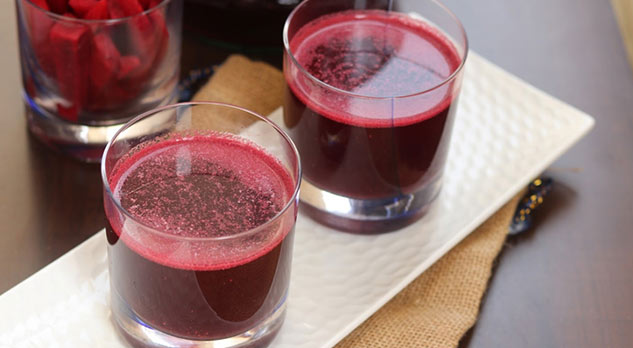 So what are the benefits for which Kanji is known? Scroll down to read how kanji boosts your health:
Your gut is extremely sensitive to weather changes, so Kanji helps in the transitioning phase from winters to summer.
Furthermore, because it contains Carrots and Beetroots it is rich in Vitamin A, antioxidants, potassium and other vital nutrients which are helpful to your skin as well.
It keeps the skin from losing elasticity and so keeps it firm. In other words, it is a good anti-ageing skin agent.
Since it is also rich in Vitamin C it provides all the benefits that are brought to the table by the vitamin-like enhancing metabolism and immunity.
Tip: In the era of Zero-Waste, we can use the pickled carrots and beetroots after the Kanji is done, in sandwiches, salads, wraps, as a side dish, etc.
Carrots are good for health and carrot kanji is a better version. Since it is fermented, it is rich in probiotics that increases good gut bacteria. It is slightly sour in taste but that's what makes it different. If you make kanji at home, it will be organic and you can have it daily.
Image credits- lifeberrys