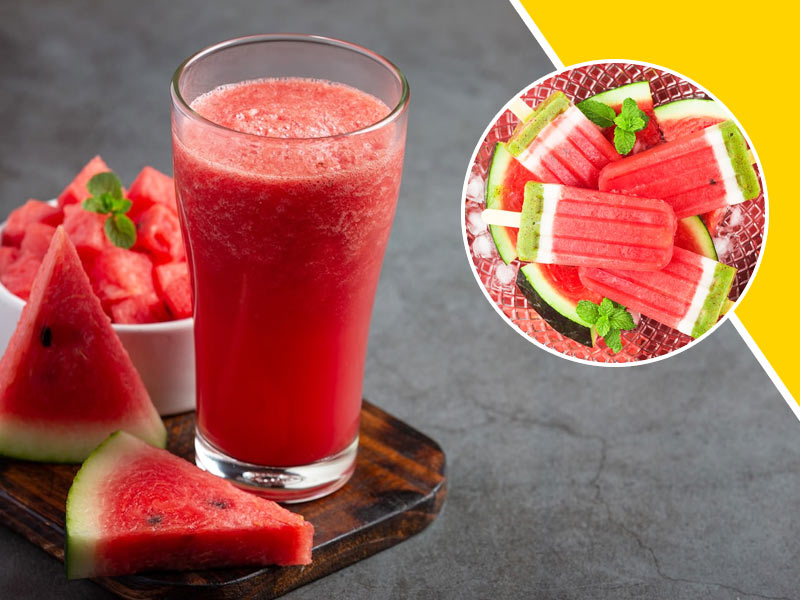 Watermelon is packed with a number of essential vitamins and minerals, particularly Vitamin C and A. These nutrients help in making this summer fruit good for eyes, skin and even heart health. Most people consume it day and night everyday to beat the scorching heat. It is not only cool and hydrating, but can also be a friend for your weight loss journey. Watermelon is a juicy fruit and can be included in your diet through various ways. From grilled watermelon to smoothie, you can enrich the flavours and benefits even more during summer season. Read further to know about some incredible ways to consume watermelon in summer.
Ways to eat watermelon in summer
Watermelon is a low fat and high water content fruit, which is consumed in almost every household in this season. You can add it to your cooling glass of lemonade, salad or even grilling it is an option. Here are 7 incredible ways to eat watermelon in summer:
1. Watermelon juice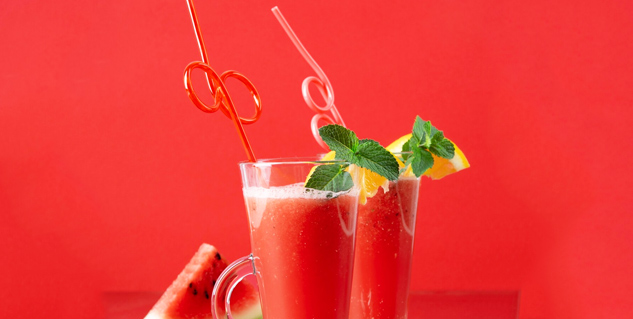 Watermelon juice is one of the best ways to consume watermelon in summers. You can easily prepare this at home, by just using water, watermelon and some salt, pepper. Just toss a few ice cubes and relish a fresh glass of watermelon juice. Prefer home made juice and do not buy tetra packages of watermelon juice from the market.
Also read: 6 Reasons Why Watermelon Is The Best Summer Fruit
2. Raw watermelon
You can cut up slices or add diced watermelon pieces to a bowl. Sprinkle some rock salt and enjoy! You can beat the heat in summer season by having a small bowl of watermelon daily. It can cool down and hydrate your body from within. You can even include it in a fruit salad with other fruits such as apples, pomegranate, etc. You can also eat watermelon rinds in such situations.
3. Grilled watermelon
This might sound weird, but grilling is also another way to eat watermelon. The flavors of watermelon get concentrated. You can even allow the watermelon sugars to get caramelized. Do not freak out if there is a certain smokiness because of the grill, as the consistency will change with cooking. It can even act as a snacking item at parties.
4. Watermelon cake
It is not common, but many people are fond of watermelons so much that they include it in bakery items as well, including cakes. Do you know that these cakes can taste just like real watermelons? A watermelon layer cake is a summer favourite cake for many people. Watermelon flavouring is easily available online or in the market.
5. Watermelon smoothie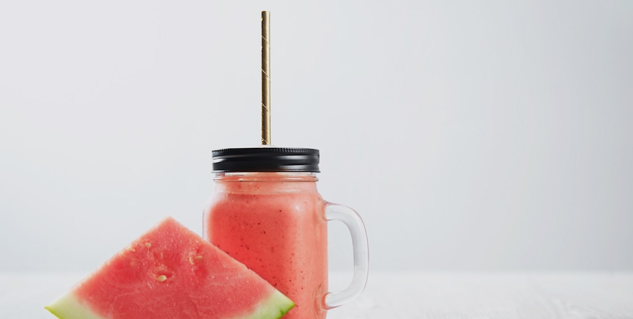 Watermelon smoothie is another way of consuming this juice fruit in summers. This will add enriching flavours and a range of health benefits to your breakfast! You just have to add watermelon, greek yogurt, strawberries, a banana to blend the perfect smoothie at home. Watermelon also goes well with other tropical fruits such mango and pineapple.
Also read: Do You Know The Health Benefits of Watermelon Rind? Read Them Here
6. Watermelon popsicle
What's better than a popsicle to beat the scorching heat? To make watermelon popsicles, you can mix ripe fresh kiwi and watermelon with no added sugars. It is a low calorie and refreshing dessert for summers. You can use it as a fun slurpy way for kids to include watermelon in their diet.
7. Watermelon ice cubes
Just cut the watermelon into small cubes or balls and freeze them. However make sure to take out the seeds first. These watermelon ice cubes can be added to lemonade and is even good for the skin. It can open clogged pores and make you feel relaxed. These watermelon ice cubes can be stored in the freezer and used for a week easily.