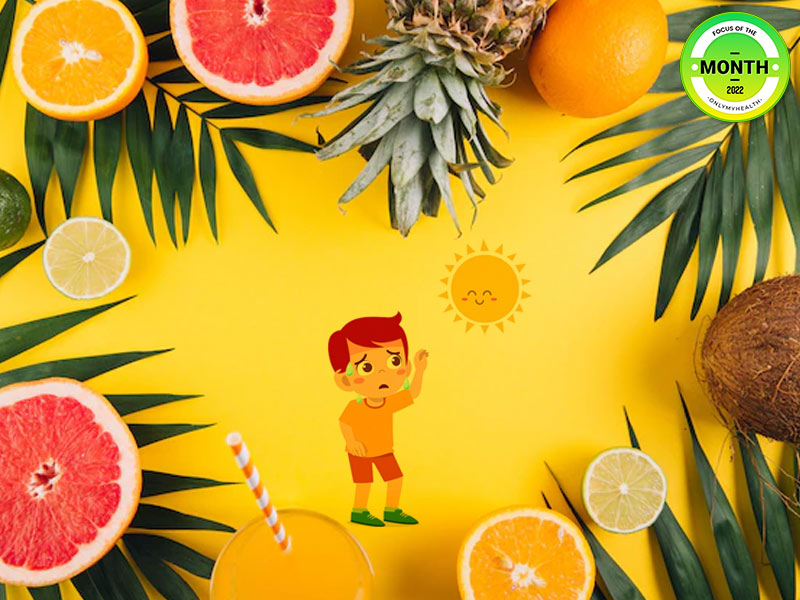 Healthy Living is an essential part of our lives and keeping that in mind, onlymyhealth's Focus of The Month is healthy living where we will be sharing information related to this topic and help make your lifestyle better for good.
There is a reason why some produces are cultivated in specific seasons in particular regions. They possess certain nutrients that are best for the body during a particular time period. Summer heat can take a toll on your body resulting in various health issues and so, you must consume foods that regulate body heat and keep the body cool. Even if you are not a fruit fan, there are ample ways to incorporate fruits into your diet. Make juices, shakes, popsicles, fruit chat, etc. to get the best nutrition. In this article, we have listed down fruits for the summer season in India that are must-haves for people of all age groups as told by Dt. Aysha Salmani, Sharda Hospital, Greater Noida. Make sure you load up on these fresh produces to beat the heat.
5 Best Summer Fruits
Stay hydrated and provide the body with needful nutrients with these cooling fruits for the body.
Melons
Melons symbolize summers, agree? Think of summer fruits and melons are sure to cross your mind after mangoes. Be it the red, juicy watermelon or muskmelon, these are great for keeping up water levels in your body since these have high water content(92%) and electrolytes that are essential for your body. If you are someone who sweats a lot, you must have melons without a fail. Besides, melons also have fibre that keeps bowel movements regulated and aid indigestion, constipation, etc. problems that are highly common in the summer season.
Also Read: These 5 Health Benefits Of Eating Muskmelon Will Surprise You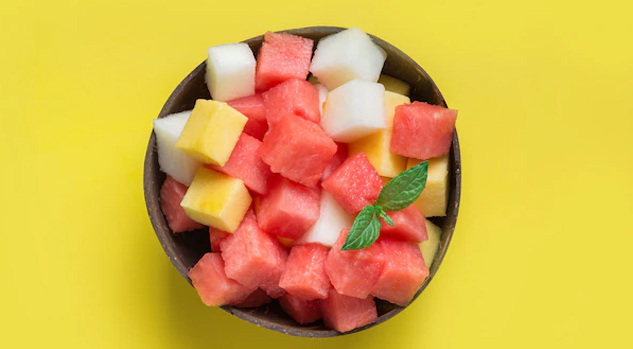 Bael or wood apple
The arrival of summer can be identified with roadside stalls of refreshing bael juice. This is one of the best cooling fruits for summer.
The English name of bael is golden apple and it has certain vital nutrients like vitamins, calcium and potassium.
This fruit also has fibre which keeps you full for longer.
Having bael juice or eating this fruit replenishes water loss, promotes digestion and keeps stomach-related issues like diarrhea at bay.
Shehtoot or Mulberry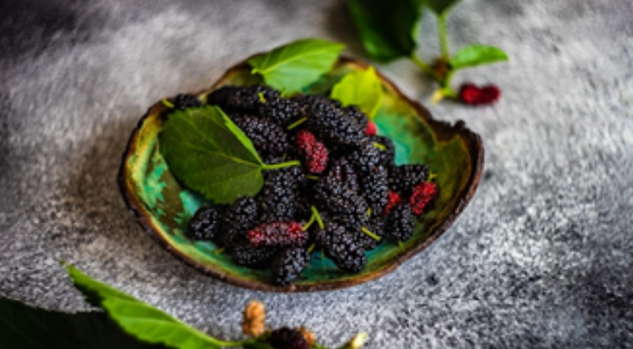 Many of us have childhood memories associated with this fruit. It is such a pleasant feeling to pick shehtoot from its tree and eating then and there only. We do not find the red colour it leaves behind because ultimately, its distinctly delectable taste makes up for it.
Berries are supremely healthy and tiny mulberries are a powerhouse of nutrition.
The reason why you should not miss eating these in summers is that they have vitamin C and antioxidants that promote immunity during the hot summer days.
These help in maintaining body temperature while you roam out in the sun.
Citrus fruits
Needless to say, nothing can replace citrus fruits like oranges, sweet lime and lemon when it comes to increasing vitamin C intake. Besides, the second reason why citrus fruits should be consumed in hot areas is because of their high water content. These help in cleansing the body by releasing toxins and improving bowel movements. Consuming fresh citrus fruit juices keep you cool, hydrated and nourished. If you are seeing symptoms of heatstroke, have a glass of fresh lime soda and it will instantly rejuvenate the body to cope with heatstroke.
Cucumber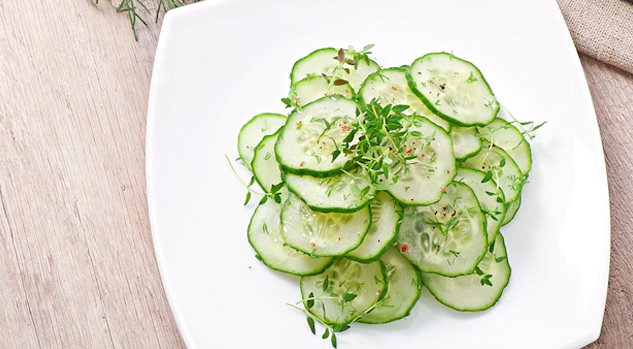 Some consider this a vegetable but it is actually a fruit with many varieties. During summers, you can find 'kheera' and 'kakdi' which are both called cucumber. These taste differently but both provide hydration to the body to a great extent.
As soon as you eat cucumber, you will feel a cooling sensation running through your body and calming it down.
Having a chilled cucumber is ultimate! These are apt for salads and snacks to curb unnecessary cravings.
So, next time you feel like eating something, get a cucumber, sprinkle some rock salt over it and have it. Sheer pleasure!
These are just five fruits but there are many others fruits like mangoes, litchi, grapes, kiwis, apples, etc. that you should have. It is said that you must have at least one fruit daily. Seasonal fruits cater to nutrition for that very season and so, you won't miss out on anything.
Image credits- freepik