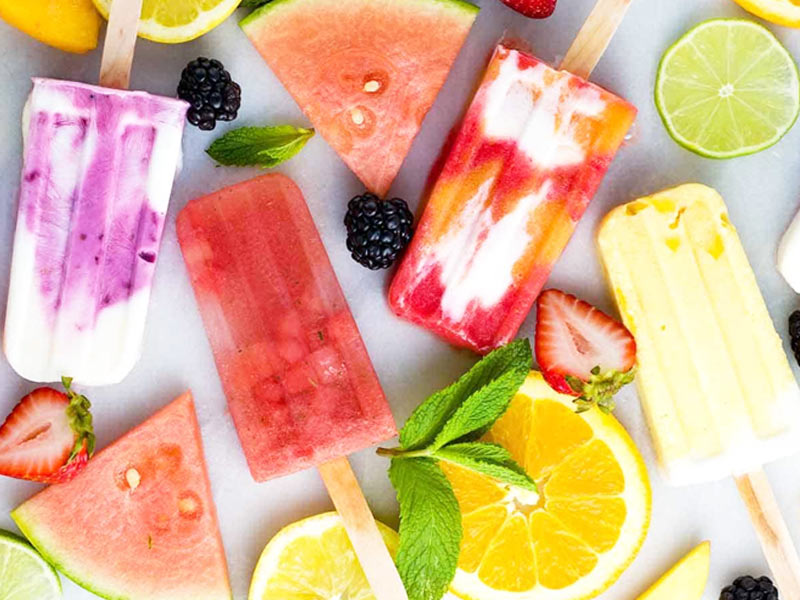 Summer season is here and all we crave to beat the scorching heat is something cool and refreshing. One thing that everyone including children and adults loves to gorge on during summers is- ice cream. It is an absolute pleasure to have chilled ice cream on a hot day. But let us tell you, eating anything from outside is risky these days, agree? Also, ice creams are loaded with sugar that only adds calories to your body. Risks are there but compromising on cravings and taste is also difficult. Why not make something more delicious and healthy at home? We are talking about homemade fruit popsicles that are nutritious, delectable and easy to make. Interested in knowing more? Scroll down to read the details.
Real Fruit Popsicles
Do you know that most fruit ice creams that you buy from stores have only fruit flavours and not real fruits? Besides, they don't have all-natural ingredients that can cause weight gain. Many kids are habitual of eating ice creams that can lead to childhood obesity. Homemade real fruit popsicles are best because you know what is going inside them. They don't have harmful preservatives, additives or artificial ingredients and so, they are healthy and safe. Also, it is a fun activity to make popsicles and enjoy them. Not only adults but you can involve kids in making popsicles too.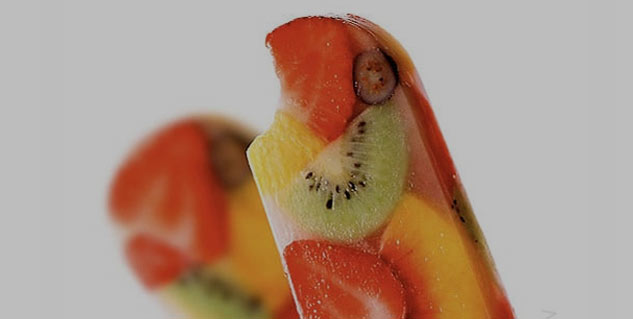 The Basics Of Fruit Popsicle Making
Flavour
First, you need to understand how you want your popsicle to taste. Both ripe and overripe fruits can be used. It depends on how you like that fruit. For example, overripe fruits are sweeter than others and you don't need to add extra sweetness to make them taste good.
Suggestion: Instead of sugar, use honey or maple syrup to make these healthier.
Mold
You can purchase popsicle mold as they are easily available. For beginners, silicone popsicle molds are better as they are easy to use. They can be unmolded and cleaned easily. If you don't have molds, you can also make these in muffin trays, ice cube trays, shot glasses, etc.
Also Read: Know The Calorific Content In 1 Scoop Of Ice-Cream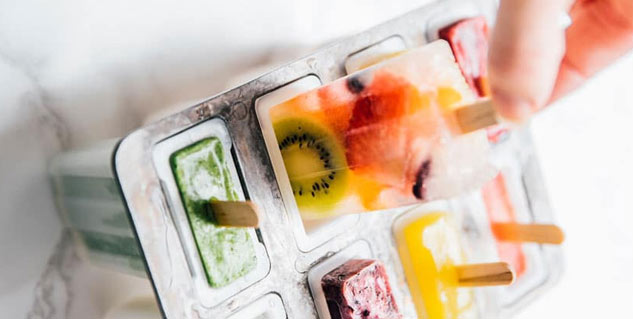 Popsicle Sticks
If you have a plastic popsicle mold, you might not need separate sticks. Otherwise, get popsicle sticks to enjoy your popsicles. You can tape them to your glass to prevent them from going crooked or slide on the side.
Freeze
The next step is freezing the popsicle mixture. On average, it takes about 4-5 hours for popsicles to freeze solid. For faster freezing, reduce the temperature of your freezer.
Types of Fruit Popsicles You Can Make
There are three types of fruit popsicles based on ingredients and preparation methods.
Fruity popsicles with chopped fruits with juice
Juicy popsicles with fruit purees
Creamy, yogurt-based popsicles
How To Make Fruity Popsicles
You have two choices here. Either you want sliced fruits popsicles or smoothied fruits in the popsicle. But before everything, first, choose the fruits that you want to go inside the popsicle. Better pick summery, bright fruits such as melons, berries, kiwi, pineapple, etc. These have a high water content that goes well with the popsicle texture. Mango is also in the season but it goes well with creamy popsicle due to its creamy texture. Here is the step=by-step procedure to make fruity popsicles: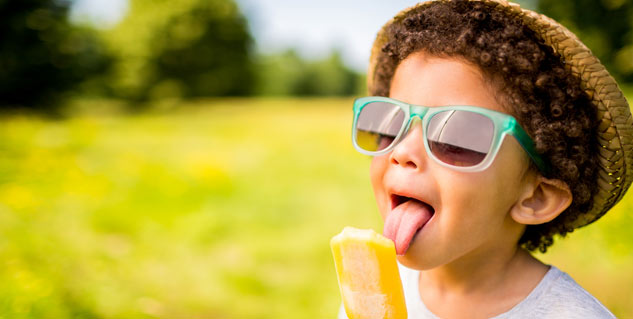 Slice your preferred fruits and put them into popsicle mold or whatever you are using to freeze the popsicle.
Now add apple or orange juice and fill up 80% of the mold.
Alternatively, you can also add coconut water in place of fruit juice.
Place the popsicle stick and freeze the container.
Also Read: Healthy And Delicious Alternatives To Candies
To make pureed popsicles, first puree all the fruits that you want to use.
Now, add the first fruit puree and keep it in the freezer for 15 minutes to set.
Add the second puree and freeze again for 15 minutes.
Do as many repetitions as many fruit purees you are using to make popsicles.
Now, place the popsicle stick and freeze the container.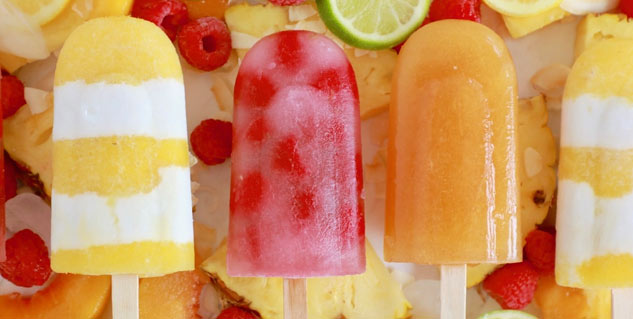 How To Make Creamy Fruit Popsicles
If you like creamy popsicles, you can make them too. Just follow these steps:
Puree your favourite fruit and add greek yogurt to it.
Mix well and transfer the mixture into the popsicle mold to set.
If you want to use multiple flavours, freeze each mixture for 15 minutes before adding another mixture.
If you want, you can add sweeteners but avoid sugar(for healthy popsicles).
These were simple steps to making homemade fruit popsicles. You can try as much as you can to make various popsicles. Apart from getting to eat yummy popsicles in the end, this activity is also a potent stress buster. Just enjoy the process and we bet, you would end up making different popsicles every day.
Read More Articles in Healthy Diet