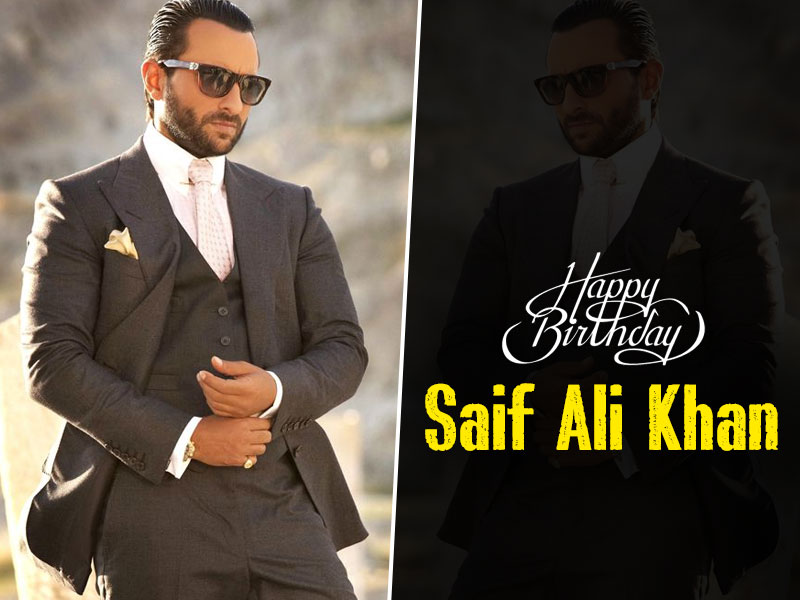 Happy birthday Saif Ali Khan. He is known for a fit body and supreme stamina. This daddy of three still looks young and hot. Know what he does to maintain his tough looks.
Bollywood royalty Saif Ali Khan just made a terrific comeback on with Sacred Games 2 as Inspector Sartaj Singh. After the massive hit of the previous season, this time it is speculated to be bigger than ever. Saif is inarguably one of the fittest Bollywood actors from the Late 40s league. It seems that he is aging in the reverse manner where the father of three(including a 24-year old daughter) is almost 50 and unstoppable!
Over the years, Saif's look has undergone some amazing changes which are nearly impossible to achieve without a strict workout and diet regime. Saif is his own fitness trainer where he himself prepares his workout plan accordingly! Yes. He doesn't have any professional trainer. Exciting much? Read ahead to uncover his fitness mantras.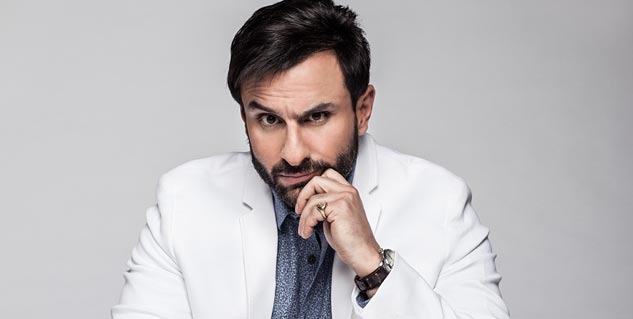 The power of self-coaching
Saif is his own trainer. He believes that nobody your body better than you yourself. Therefore, instead of relying on someone else, he trains himself. He plans his workout session as per the need of the body. On regular days, Saif does cardio twice a day. He also enjoys doing stretching, kickboxing, yoga and playing tennis.
Saif is very much into fitness which is why he looks 29 at 49!
Also Read: Working For 8-9 Hours? Tips To Maintain Your Fitness Regime
Diet Secrets Of The Doting Daddy
To begin with, Saif is currently on a strict no-carb, no-sugar diet. He is following this diet to lose muscular weight.
He starts his day with a healthy bowl of oatmeal prepared in skimmed milk with topped with some fresh fruits. He never misses his breakfast as he thinks it would keep him charged for the rest of the day.
As of now, saif has restricted his lunch to a bowl of seasonal salad while for dinner, he eats a light fillet steak. He is practicing portion control these days and therefore, he is eating light and healthy.
Generally, Saif loves to gorge on typical 'Ghar ka khana' where he absolutely loves roti and bhindi ki sabzi. He doesn't like eating out but he often found giving company to his friends and family over dinner.
Talking about his diet in an interview, Saif said, "It's a very powerful thing to me, how it can give you ridiculous amounts of energy, where you are trying to just get through the day, and then suddenly have you bouncing off the walls. You need less sleep, you have more energy to exercise - you want to exercise rather than it becoming a tiring chore of 'now I have to go to the gym'. Even when you are talking to people you are kinder, relaxed, you are smiling and enjoying more. I never thought a diet can do that."
Also Read: Happy Birthday Sara Ali Khan: Know The Secret Behind Her Jaw-Dropping Transformation
View this post on Instagram
5 Quick and Steal-worthy Diet & Fitness Tips From Saif's Regime
If you don't have time to exercise, go for a walk. Saif personally loves walking. Especially when on a vacay, he makes sure to walk.
There is nothing better and healthier than 'Ghar ka khana'.
Eat right and don't crash diet. Avoid dieting mistakes.
Be true to your diet and fitness schedule.
Listen to your body and do accordingly.
Read more on Exercie & Fitness