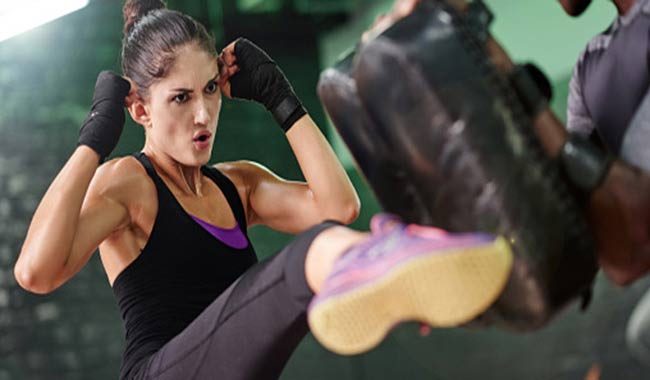 Kickboxing is an art. If you are planning to become a great kickboxer, you need to know everything about it before you start throwing kicks. Here is all you need to know.
Thinking of learning kickboxing but scared to join classes? Well, most of us think that kicking someone in the head or getting kicked can be a scary experience, but actually it may not really be how you are anticipating it to be. Kickboxing is gaining popularity among fitness enthusiasts as it demands a lot of physical as well mental strength. Knowing what to expect when you start learning kickboxing will make it easier for you to get used to new techniques and ways of doing things. Here is all that you need to know before you join a kickboxing class.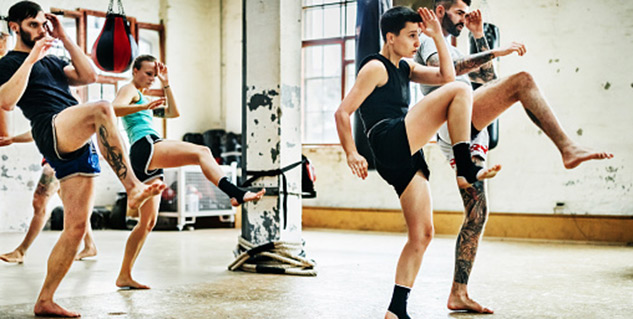 Types of Kickboxing
Kickboxing is a combination of various combat sports. Amongst all, freestyle kickboxing is the most common type which basically makes use of karate techniques by combining boxing punches and karate kicks. Other styles include sanshou (a sport form of kung fu), Muay thai (includes knee and elbow strikes), french savate (inlvolves quick and accurate kicking), cardio kickboxing and boexercise (combines aerobics with punches and kicks).
How to Choose a Kickboxing Class?
Different martial arts appeal to different people and therefore, you need to understand what will suit you more and once you know that, all you have to do is find a school that teaches a style you like. If you have kickboxing schools near your place, you may go and watch or try a class (if they provide free trials). Also, you may learn kickboxing from a gym that has kickboxing trainers.
Your First Class
Some gyms may take beginners aside or hold special classes to teach them the basics while others will encourage them to jump straight in with the rest of the class. You may be able to borrow gloves at first, but consider bringing a mouth guard and cup. Let people know you're a beginner, and they will help you out. No one expects you to be Chuck Norris right away. Concentrate on the basics and work hard to make a good first impression.
Training Basics
Most kickboxing classes don't last more than an hour. You will have to do warm-ups including stretching, skipping, calisthenics or shadowboxing, before you actually start moving and striking into the air. The next step is to do technical work such as boxing, kicking and using defensive techniques practiced through partner drills, hitting punch bags or pad work.
Kickboxing Considerations
Kickboxing is one of the most intensive cardiovascular workouts. The training program usually focuses on interval training where each interval involves intensive activities followed by short rest breaks. The fast-paced training tones up your complete body as required for kick boxing. However, the most important aspect is technique. Learning how to attack the opponent and defend yourself makes you a great kick boxer.
Image source: Getty