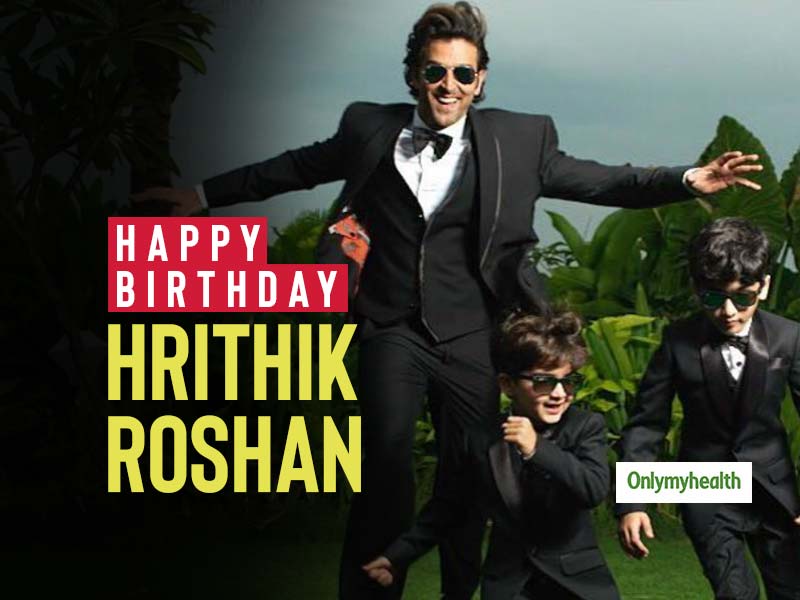 Bollywood's handsome hunk Hrithik Roshan is going to celebrate his 46th birthday on 10th January. On this occasion, every year, Hrithik's fans are often seen in huge numbers outside his house, as the actor has placed himself in the hearts of the people due to his prolific acting skills and superb fitness. Recently, his film 'War' put him on the Bollywood map, where he looked his best with a bulked body and excellent looks. So far in his career, Hrithik has done a whole lot of good films starting from his first super hit 'Kaho Naa Pyaar Hai' in the year 2000. Hrithik has also been a part of hits like 'War', 'Kaabil', 'Dhoom', 'Kaho Naa Pyaar Hai' Fiza, Kabhi Khushi Kabhi Gham, Koi Mil Gaya, Dhoom 2 and 'Zindagi Na Milegi Dobara', where he has displayed his exceptional acting skills to all.
A Star At 'Parenting' Too
Also Read: Heart Care: Hrithik Roshan Puts A Picture of His Heart, Shares A Note To Remember
Besides being a superb actor, an excellent dancer and a fitness freak, it is lesser-known to people that Hrithik is a perfect parent too. After being divorced with wife Suzanne in the year 2014, Hrithik took equal care of his two children Hridhaan and Hrehaan. He is wonderfully fulfilling the duty of being a single parent without any problem. There are very few single parents who raise their children in an ethical and better way, and Hrithik is one of them. He is the one who's very much concerned about the upbringing along Suzzane.
Recently, the X-Couple went on a holiday with their kids where there was a lot of enjoyment and fun as the couple lived like a modern family. Their recent vacation pics have everyone goals on how families together can head for a party. The best part about this vacation was how the X-couple came together for the kids to have a fantastic holiday.
Also Read: Are You A Single Parent? Here Are Some Problems Faced And Its Remedial Approach
Always Focuses On Choosing The Better Way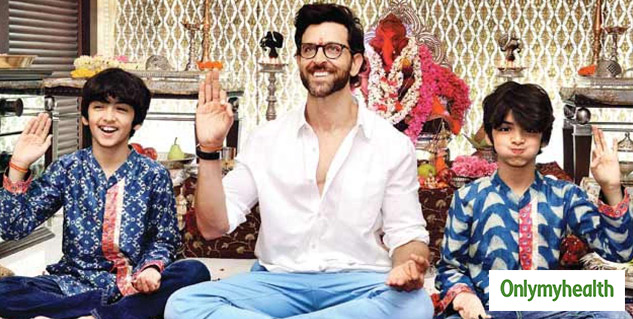 Being a single parent is challenging. But if you see Hrithik Roshan raising his children, then you too will be able to learn from him by observing how he raises them. Hrithik loves to go out on outings with his children as he gets to spend some time with them there. Along with this, Hrithik also takes his kids on long drives during holidays. On Instagram, Hrithik has shared many such pictures in which he is seen walking around having fun with his children.
If you too are a single parent and you have the responsibility of raising your child on your own, then you too can learn these things from Hrithik and try to spend some time with your children in this way. In this way, your children will also be happy and sort of not miss the other parent around. In such cases, the parent needs to fulfill the duties of both the individuals for a better upbringing.
Read more in Tips for Parents