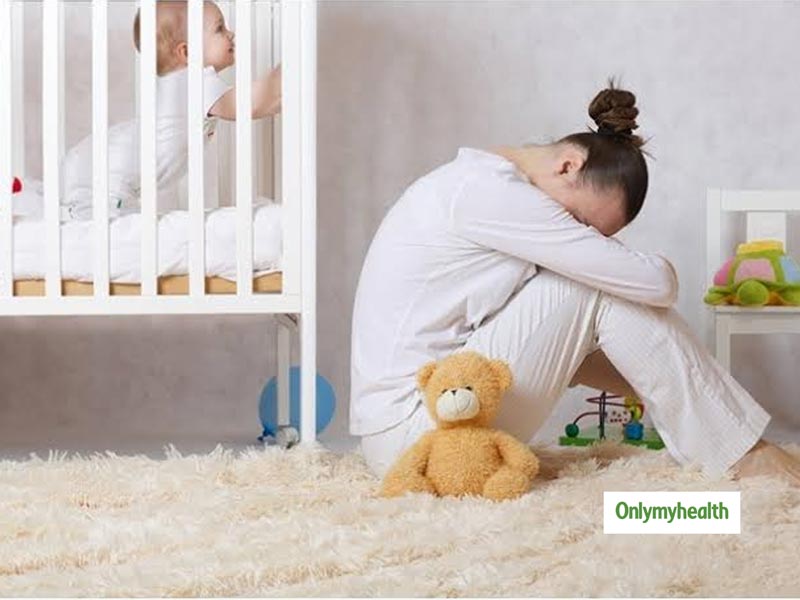 Postpartum Depression causes severe mood swings and exhaustion. Check out the symptoms and treatment that a woman should know about.
Postpartum depression is a much bigger term than it is thought to be as it has the tendency to last longer than normal depression. It can cause severe mood swings, exhaustion, and a feeling of hopelessness. These feelings are at a higher level and can make it difficult to care for your baby and for yourself. Postpartum depression or also called postnatal depression should be taken as a matter of concern. It is a serious disorder, but it can be be treated with medications and therapy. Postpartum depression (PPD) is a complex mixture of all the physical, emotional, and behavioural changes that take place in some women after delivery. So, PPD is a form of major depression that begins within 4 weeks after delivery. The diagnosis of postpartum depression is done on the basis of the time period between delivery and onset of symptoms and as per the severity of the depression.
Postpartum depression is directly associated with chemical, social, as well as psychological changes that occur after delivery. Postpartum depression is characterized by all kinds of changes that a new mother experiences. PPD can get treated with medication and psychological therapy. The chemical changes include a major drop in hormones after delivery. The exact connection between this drop and depression is still not known. The levels of the female reproductive hormone estrogen and pregnancy hormone progesterone can also increase during pregnancy. Then, these levels rapidly drop after giving birth. After 3 days of delivery, the levels of these hormones drop back to what they were before pregnancy. Onlymyhealth editorial team talked to Dr. Soumiya Mudgal, Consultant, Mental Health And Behavioural Sciences, Psychiatrist, Max Hospital, Gurgaon, about the symptoms and treatment of postpartum depression.
Postpartum depression symptoms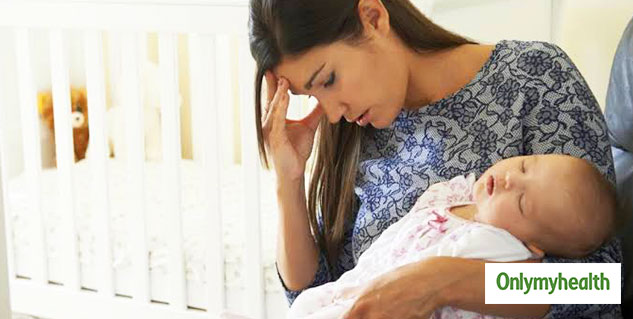 It is absolutely normal to have mild symptoms of fatigue and feeling moody after delivery, but postpartum depression is much more serious than that. Its symptoms are severe and can intervene with your day to day life. Symptoms of postpartum depression are different in every person. According to Dr. Soumya, here are the symptoms of postpartum depression:
Difficulty in sleeping
Low appetite
Severe mood swings
Fatigue
Depressed mood
Exhausted
Not able to concentrate
Difficulty in remembering things
Hopelessness
Not talking to anyone
Feeling of escape
Self and baby harm thoughts
Crankiness
Loss of pleasure
Postpartum depression treatment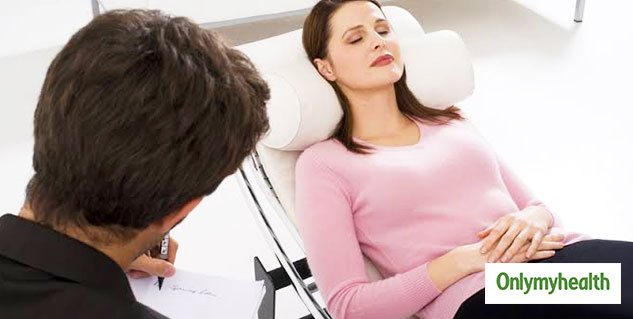 Dr. Soumya said, the symptoms of postpartum depression are almost similar to the condition depression. If you experience any symptoms of postpartum depression, you should talk to your doctor as soon as possible so that you can get immediate medical treatment. Here are the two main course of treatments for postpartum depression:
1. Medicines
There are medications such as antidepressants, that have a direct effect on the brain. They have the ability to enhance your mood as well. Although, they won't start showing the results immediately. And, it can even take several weeks of taking this medication before there will be a significant change in your mood. Some people might even have side effects from antidepressants, such as fatigue, decreased sex drive, and dizziness. You should talk to your doctor and then only take this medicine. Some antidepressants are safe to take if you are breastfeeding, but a few should not be taken.
Also read: Postpartum Care: Here Are Some Post Delivery Tips And Precautions For New Mothers
2. Self care and therapy
A psychiatrist or psychologist can help you with therapy, to calm down your mind and heart. There will be a need for counseling after having symptoms of postpartum depression. Therapy can help you in getting over harming thoughts and ways of fighting them. This part of treatment might be a little more difficult than it sounds. You also have to follow some self care tips along with therapy, and give yourself some time. Do not try to take more responsibilities than what you can handle. Others may not surely know what you need, so it is important to open up and ask them. Do not isolate yourself and talk to your loved ones. Joining a support group for new mothers can also help in such cases.
So, these were the symptoms and treatment of postnatal depression by Gynaecologist Dr. Soumya. Your close friends and family member will notice the changes after giving birth to the baby. Postpartum depression symptoms mostly develop within a few weeks post delivery. Sometimes, postpartum depression does not even begin to show until a months later. The above listed signs might also occur for a day and then come back again. Without proper treatment, symptoms can get worsened.
Read more articles on Women's health