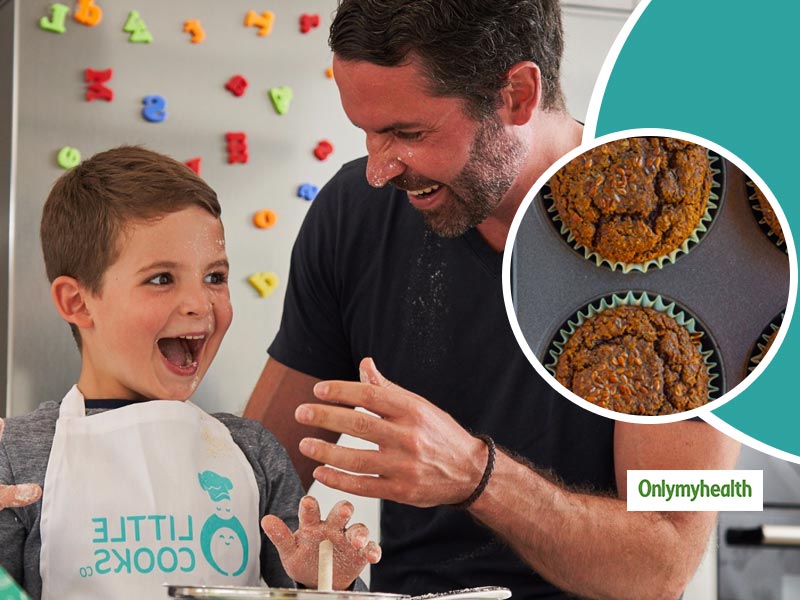 Make healthy snacks for children from carrot and flax seeds. Learn recipes and health benefits.
September is the best season of sowing carrots. In India, Haryana is the leading producer of carrots, and we all love it for the famous "gajar ka halwa". But what now? As winters are far, and children are impatient! They are not interested in eating salads like elders; hence it becomes difficult for parents to feed them (seasonal fruits and vegetables). Now the point is that what should be provided to children in such a way that they can gobble it with nutrition. Children love cakes and muffins, and they never say 'NO' to them. So what about making some muffins for children at home using carrot and flax seeds? Let's know the home recipe and benefits of making muffins from carrots and flaxseeds.
How to make muffins from carrots and flaxseeds?
Muffin ingredients
A cup of flour
1.5 teaspoon baking powder
One teaspoon cinnamon
1/4 teaspoon nutmeg
1/2 teaspoon salt
Two eggs
1/4 cup of olive oil or coconut oil
1/4 cup unripe apple
2/3 cup brown sugar
Two carrots grated
Two apples, peeled and grated (1 cup)
1/4 cup flakes
Carrot and flaxseed muffin recipe
Preheat oven and in a large bowl, mix both the flour, flaxseed, baking powder, cinnamon, nutmeg, and salt together.
Then in another bowl, whisk together eggs, coconut oil, apples and sugar.
Then keep adding some flour to it.
After this add grated carrot and apple, then add brown sugar to the cup and mix well.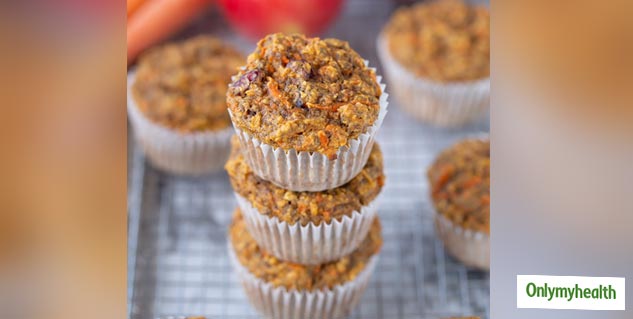 Prepare the solution tight so that it takes the form of a muffin.
Then make a small dough-like material and put it in the oven.
Bake for 25-30 minutes until cooked.
Line the muffins with liners or spray with cooking spray. This way, you will prepare tasty muffins for your children.
Health benefits of carrot and flaxseed muffins
Flaxseed can be a superfood for kids. Carrots contain plenty of nutrients such as carotenoids, potassium, vitamin A and vitamin E. These increase our body's immunity and protect us from serious diseases.
Flax seeds are rich in nutrients that can help children with physical development. One teaspoon contains about 2 grams of fibre and about 1,600mg of omega-3 fatty acids so while carrots are found to have antioxidants like ta-carotene, alpha-carotene and lutein, which do not allow cholesterol levels to rise, which will not cause obesity and heart problems in children.
Flax omega-3-fatty acid benefits heart health by lowering cholesterol and reducing inflammation in the arteries, which can keep a child's heart-healthy from the beginning. Potassium present in carrots can control blood pressure.
The fibre in flax can help regulate digestion and keep children satiated after a meal. This means that they will not feel an appetite after 30 minutes of eating it. At the same time, the amount of sugar used in this muffin is so low that it can also be beneficial for diabetic people. You can also give it to your child as lunch and snacks. Similarly, you can also make muffins with apple, carrot, cranberry, and oats and flaxseed.
Read More Articles in Healthy Diet