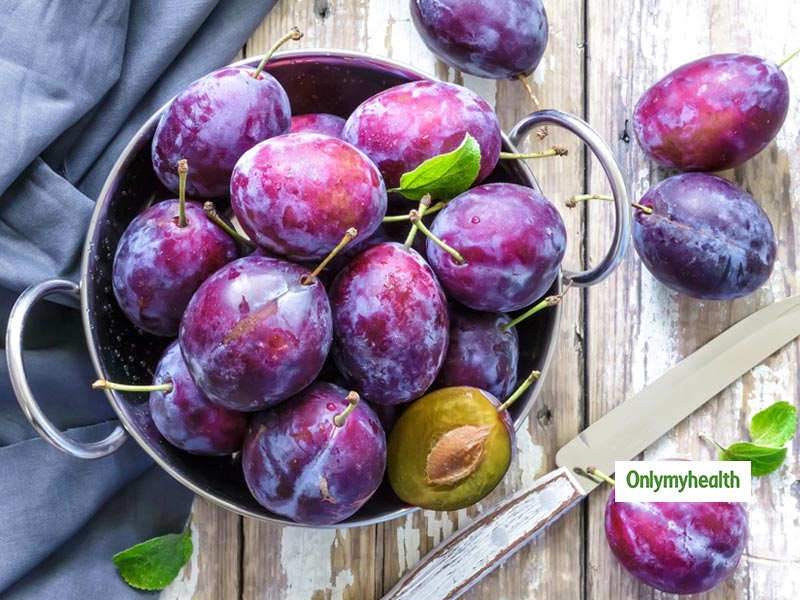 Plum is not just a delicious fruit but is also several rich nutrients. Like we say, an apple a day keeps a doctor away; it is something similar when it comes to taking a plum every day
A much-loved summer fruit, plum is a sour and sweet fruit, which has several health benefits. It not just looks and tastes exquisite but is also a great fruit to be added in your everyday summer diet. Rich in nutrients and antioxidants, plums give great colour and texture to any dish it is added. It is an excellent source of fibre, vitamins and minerals and is also low in calories. Its daily intake helps reduce the effects of inflammation and prevent many diseases. This is a fruit that you can eat in many ways, such as you can eat it fresh or in its dried form. Drinking its juice is also beneficial for health in many ways. The nutrients present in it help prevent many health problems like diabetes, cancer, obesity, indigestion, etc. Dried plums are quite beneficial for those who have osteoporosis.
Following are some unique health benefits of this summer fruit:
Helpful In Diabetes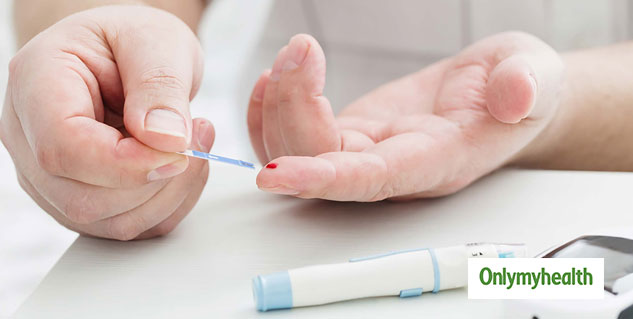 There are several dietary restrictions that a diabetes patient may have to face. However, plum is one such fruit, which helps control sugar levels in the body, despite its natural sweetness. Also, it is a good source of fibre. Also, it contains antioxidants, which helps reduce blood sugar levels. Adding plum to your diet helps in increasing the adiponectin levels, a type of hormone that controls blood sugar levels in the body.
Also Read: Goji Berry Benefits: Here's All You Need To Know About This Super Fruit
Helpful In Digestion
Dietary fibre is found in plenty in a plum, which helps you to promote digestion and reduce constipation. The phenolic compound in it makes your digestive system healthy. Regular intake of it can relieve you from health problems like constipation and indigestion. People suffering from constant acidity and acid reflux attacks should take a glass of plum juice right 1 hour before having a meal. This will help better digestion of food, reducing the chances of suffering from post-meal digestion problems.
Good For The Bones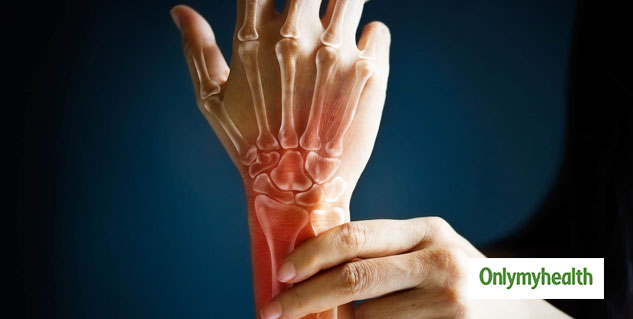 Plums are a great source of vitamins and minerals such as vitamin K, phosphorus, magnesium and potassium, which are beneficial for bone health. It also contains flavonoids and phenolic compounds, which help strengthen your bones and reduce the risk of osteoporosis. Eating plum in its direct form or salads and juices is a great way to include this fruit in your daily diet.
A Great Immunity Booster
Plum is a rich source of Vitamin C and contains compounds that promote immunity. For those who suffer from problems like cold and flu should consume plum for its anti-inflammatory properties. Vitamin C helps in enhancing the immunity of the body, acting as a defence from weather-related health problems.
Also Read: Some Hidden Benefits of Onion That We Bet You Don't Know
Helpful In Heart Health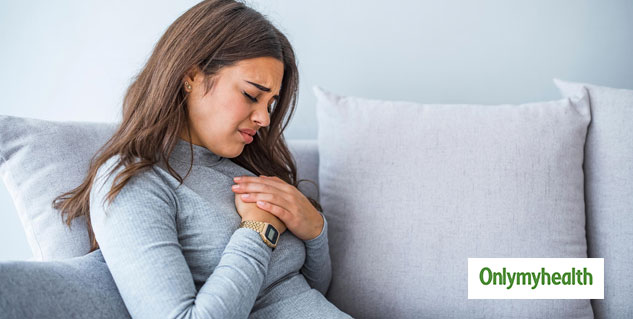 Experts say that compounds in the diet can help improve your heart health by reducing cholesterol and high blood pressure. Studies have shown that the polyphenols present in a plum have anti-inflammatory properties, which helps protect you from heart diseases and cancer. The soluble fibre in it keeps your body's cholesterol level under control.
Read more articles on Healthy Diet