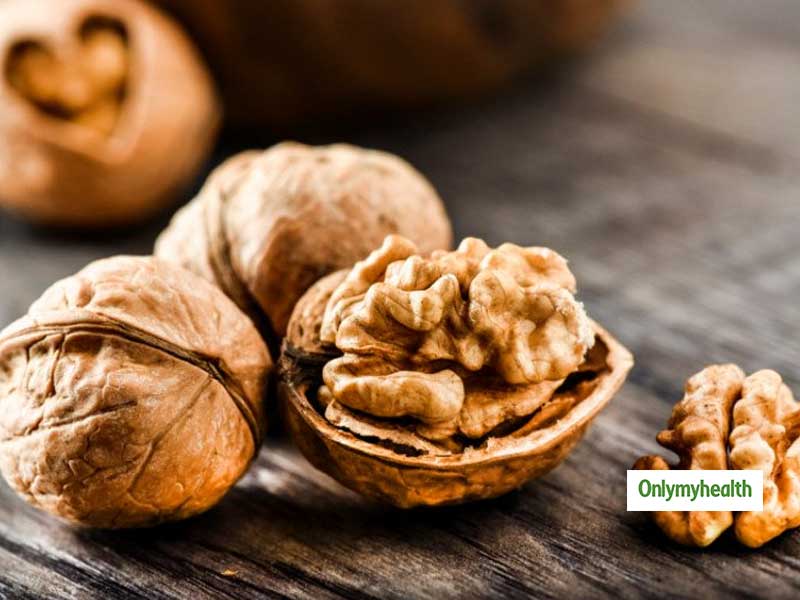 Numerous studies done in 11 countries by more than 55 universities have revealed that the walnut diet is very beneficial for your body. If you add walnuts to your diet, your body gets enough fibre, protein, vitamins, minerals, unsaturated fat, magnesium, phosphorus and omega-three alpha-linolenic acid. All these nutrients help to keep you healthy as well as to keep you away from many diseases. According to one study, eating at least four walnuts a day helps you fight many diseases, including cancer and diabetes. Apart from this, eating nuts reduces obesity, helps in maintaining the correct weight, helps in increasing knowledge and also removes many problems related to lifestyle.
The study said that a large number of people in India belong to the vegetarian population, which also lacks omega-3 and protein. So if they eat a handful of walnuts every day or include the same amount of nuts in their diet, then it would be a good idea to supply these minerals. "Walnuts have also been linked to human reproductive success, but most of the emphasis has been placed on mothers' diets," the study said. However, the authors of the research say that it has been found that regular consumption of walnuts has helped the man to improve fertility.''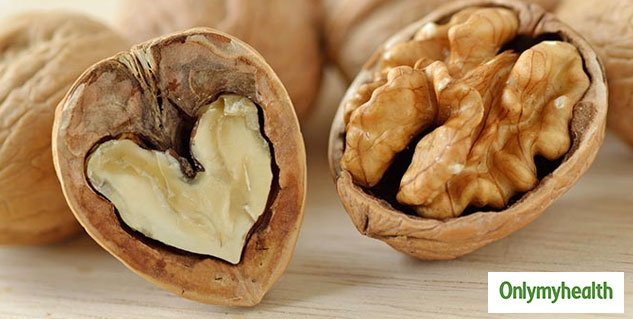 Benefits of the nut to the body
Also Read: One Walnut Daily Can Slow Down Brain Aging Says Study
Weight management
Walnuts are rich in protein and calories, which help in reducing weight. It has been said in a research that the intake of at least four nuts in the food not only reduces weight but also helps to maintain it.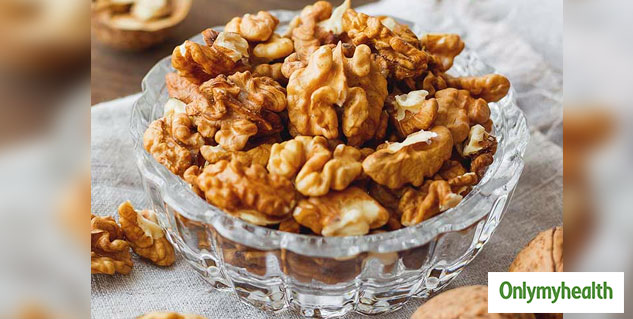 Diabetes
Consumption of walnuts has also been considered beneficial in preventing diabetes. According to the study, people who consume at least four nuts a day, their risk of type-2 diabetes is significantly reduced.
Also Read: Top Health Benefits Of Eating Walnuts and Some Recipes
Risk of breast, colon and prostate cancer
As per a study by the American Association for Cancer Research, regular consumption of 4 walnuts helps decrease the chance of breast cancer in women and prostate cancer in men.
Keep the heart-healthy
Walnuts play an essential role in keeping the heart-healthy. Walnuts contain omega-3 fatty acids, beneficial in keeping your heart healthy. Apart from this, nuts are also helpful for high blood pressure patients. Omega-3 fatty acids help to decrease bad cholesterol and increase good cholesterol, which is beneficial for our heart.
Brain Health
The omega-3 fatty acids discovered in walnuts are also very beneficial for our brain. Consumption of omega-3 oily acid-rich nuts works well in the nervous system, which keeps our memory intact.
Read More in Latest Health News