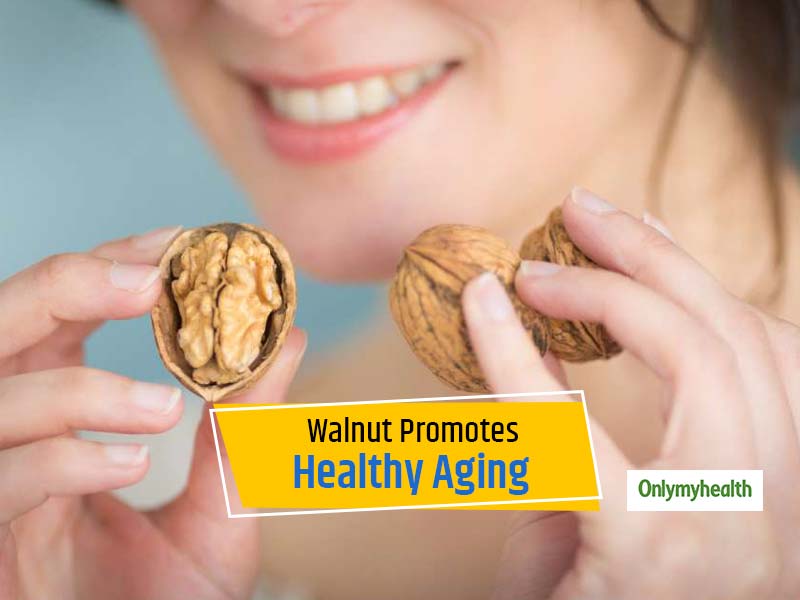 How do you see yourself in your 50s and 60s? Is a face full of blemishes with physical impairment and memory loss issues or a glowing face with some fine lines but an active body and sharp memory? The difference lies in the aging process. Healthy aging is about longevity with both physical and mental soundness. On the other hand, the typical aging process or premature aging makes you look older much before the actual age. If you want healthy aging, include walnuts in your diet, say, researchers. This increases the chances of healthy living.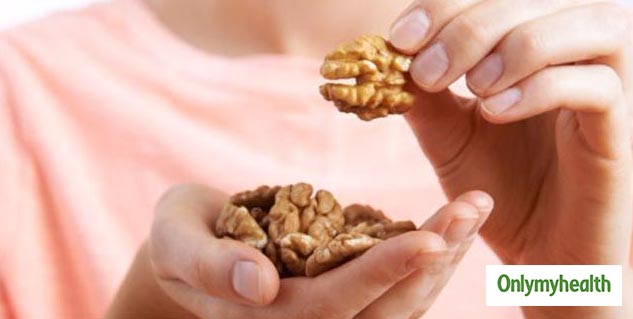 Aa per the study published in the science journal 'Journal Of Aging Research', the definition of healthy aging is longevity with physical and mental soundness without any cognitive health issue or chronic disease at the age of 65. The research revealed that eating walnuts regularly can prevent both physical and cognitive decline in older adults. As the risk of diabetes and cardiovascular diseases increase with age, it becomes more important to adopt healthy eating and living practices.
Walnuts and healthy aging
Aging is a natural process that we have no control over but we can definitely control our dietary and lifestyle habits. Snacking on walnuts can help you to slow down the aging process.
Researcher Francine Grodstein from the Brigham Women's Hospital, USA conducted this study where he studied the data of more than 33,000 women to establish the link between nut consumption(especially walnuts) and aging in women.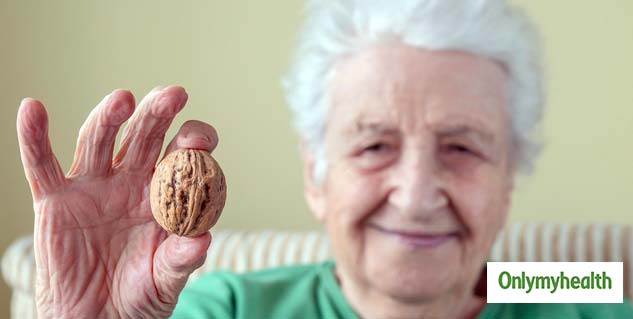 Also Read: One Walnut Daily Can Slow Down Brain Aging Says Study
Around 16% of women qualified as 'healthy agers' with no major illness or physical disability or memory impairment. The results were drawn on the basis of their diet(consumption of nuts), physical fitness, chronic disease history, cognitive behavior, etc. This research was focused on women and it is still required to find if the results are the same for men as well.
Walnuts and Brain Aging
According to another study that got published in 'The American Journal of Clinical Nutrition', walnut consumption by older adults aid cognitive decline. This helped in keeping the brain functions intact without reduced risk of memory loss or other brain-related health issues.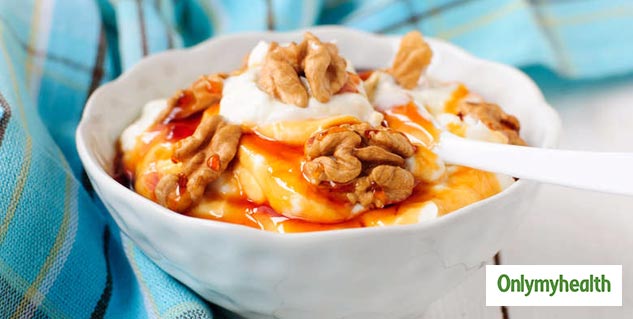 Also Read: Top Health Benefits Of Eating Walnuts and Some Recipes
Walnuts are an excellent source of omega-3 fatty acids, polyphenols and other healthy fats that are good for the body. These inhibit oxidative stress and decrease inflammation which are the primary reasons behind the cognitive decline. Therefore, eating walnuts is found to slow down brain aging.
Read More in Latest Health News