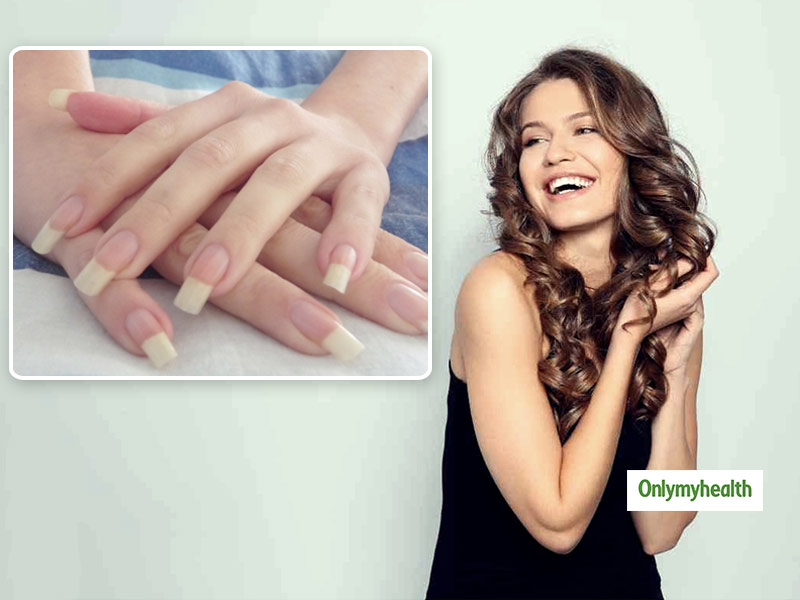 Every woman wants her hair and nails to be long and strong. While some have it naturally, some try to build them with the help of different products. But they may not know that the secret to long hair and nails lies in their diet. Yes, diet can help in building the length and strength of hair & nails by boosting keratin production in the body. Keratin is a structural protein that is responsible for keeping the hair & nails strong and healthy. Let us tell you some easily available foods that can provide you with keratin.
Eggs
Do we need to tell you that eggs are stellar sources of protein? Besides, they have biotin that is an essential nutrient that helps in synthesising keratin. Cooked eggs suffice 33% of daily biotin requirement that directly helps in boosting keratin production.
Expert Tip: If you are on a weight-loss mission, consume egg whites as each egg white contains 5gm of protein and it would be good if you consume 2-3 eggs daily. It would boost keratin without increasing the calorie count.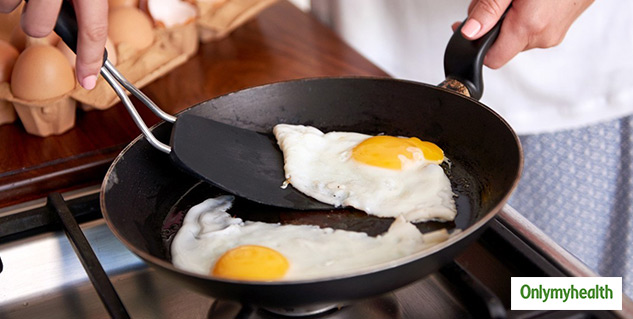 Onions
Onions not only aid weight loss but also ramp up keratin production. Onions contain a plant antioxidant named N-acetylcysteine that gets converted to keratin component by the body itself. Besides, onions also have vital micronutrients that promote hair health but strengthening hair follicles. This is probably why onion juice is extensively used in hair care products.
Garlic
Similar to onions, garlic also has a lot of N-acetylcysteine antioxidant to convert into keratin. However, several studies are going on to authenticate this fact. Until then, we ask you to consume one raw garlic clove daily as not only it aids keratin production but also boosts immunity to fight against viruses and infections. You can also have garlic water daily to lose weight, strengthen immunity and upscale keratin production. One food many benefits.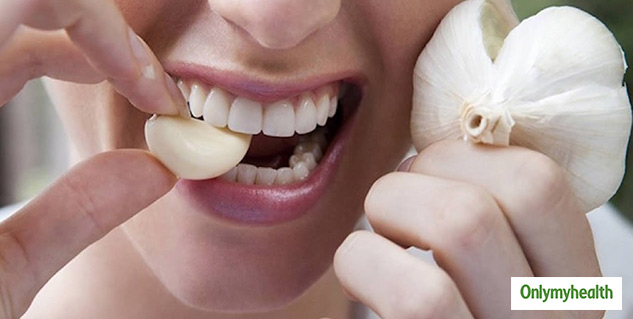 Also Read: How To Treat Hair Loss Problems With Garlic?
Sweet Potatoes
Have you ever had sweet potato chaat? It tastes great especially in the winter season. Sweet potatoes have provitamin A carotenoids that are similar to beta carotene that gets converted into vitamin A. This vitamin is great for hair and nail health as it processes keratin synthesis in the body. Additionally, it also has vitamins C and B6, manganese, and potassium.
If you don't like eating sweet potatoes, here is a tip from Dietitian Swati Bathwal: Boil or steam some sweet potatoes and sprinkle herbs on it. Or you can also make cutlets that taste heavenly.
Sunflower seeds
These are no less than superfoods as having a handful of them daily can uplift your health in many ways. They offer biotin & protein to promote keratin production and help your hair and nails grow. Prepare sunflower seeds powder and sprinkle it over your salads and other meals to make them nutritious and flavourful.
Also Read: Exceptional Health Benefits Of Eating Sunflower Seeds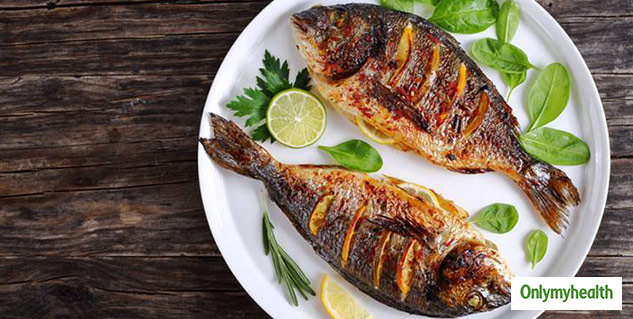 Fatty fishes
While salmon is the best fish for keratin, it is not easily available in India. The best replacements to salmon are Rohu, surmai and katla. Have these fishes to get omega-3 fatty acids from them and increase keratin in the body.
If you are dealing with hair fall, hair loss, brittle nails, etc. problems, include these foods to your diet and get respite. These are common foods with exceptional benefits. We have also listed some expert tips for your benefit.
Read More Articles in Healthy Diet