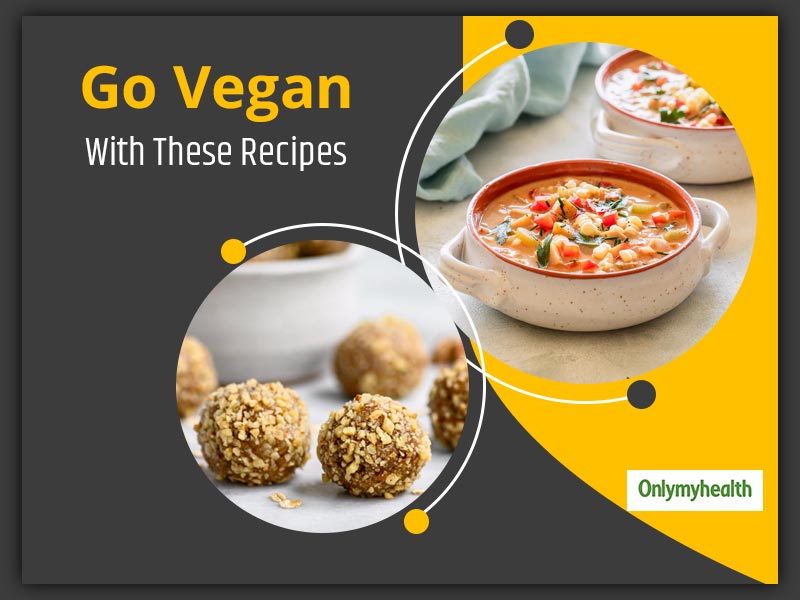 Didn't know World Vegan Day was a thing? Well, it sure is! On the 1st of November each year, vegans across the globe celebrate this day through various fun activities, awareness initiatives, and even fun potluck parties with friends and family. This World Vegan Day, we thought we'd pitch in too, with some yummy vegan recipes that one can whip up using California walnuts, for that added burst of nutrition. Vegan diet is one of the most trending food patterns that a lot many people are taking up for health and wellness. Owing to its various health benefits, vegan-way of eating is slowly catching up across all age groups. But, what most people face difficulties with is what and how to cook vegan meals. With World Vegan Day soon approaching, why not see how vegan meals, with walnuts, can be equally yummy and delicious as any other dishes.
So, whether you've turned vegan out of health concerns or simply because your BFF or SO talked you into it, we recommend trying out these vegan recipes for yourselves. Not only are they delicious, but they also include walnuts, as they are an easy choice. Just a handful of walnuts (28 grams) offer natural, wholesome, plant-based nutrition that contains protein, fibre, and omega-3 ALA.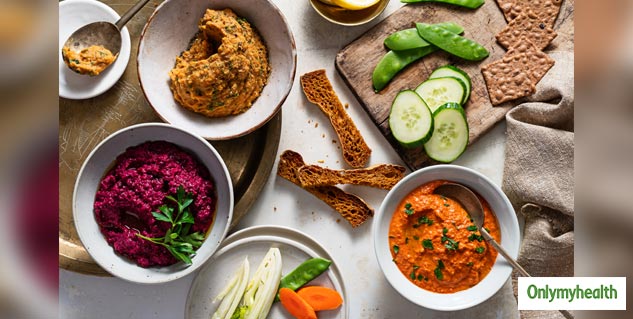 Also Read: Walnut Recipes: Know How To Add Walnuts To Your Proteins For Maximum Health Benefits
Make sure you try your hands at these recipes as they are easy to make, have the goodness of walnuts health benefits and is sure to make your vegan meals extremely exciting and delicious:
California Walnut Beet Muhammara
Ingredients
⅓ cup California walnuts, toasted
1 garlic clove, peeled
2 medium-sized beets, peeled, cut into ¾-inch dice
2 tablespoons fresh lemon juice
3 tablespoons extra-virgin olive oil, plus more to taste
¼ teaspoon fine sea salt, plus more to taste
Fresh parsley, chopped, for garnish (optional)
Preparations
Add walnuts and garlic and pulse until finely chopped.
Add beets and lemon juice, and pulse until all ingredients are incorporated and finely chopped.
Add 3 tablespoons oil and ¼ teaspoon salt and process until chunky paste forms, occasionally scraping down the sides of the bowl.
For a thinner consistency, add additional oil by teaspoonfuls. Transfer to a small bowl. Garnish with parsley.
California Walnut, Corn & Potato Chowder
Ingredients
1 tablespoon olive oil
1 cup chopped onion
1 teaspoon garlic, minced
2 ribs celery, chopped
3 cups vegetable broth
1 cup of corn
1 tablespoon sherry vinegar
3/4 teaspoon celery salt
1/2 teaspoon smoked paprika
1 medium-sized potato, diced
1 red pepper, diced
1/2 cup California Walnut Cream
Sea salt and freshly ground black pepper
Chopped chives for garnish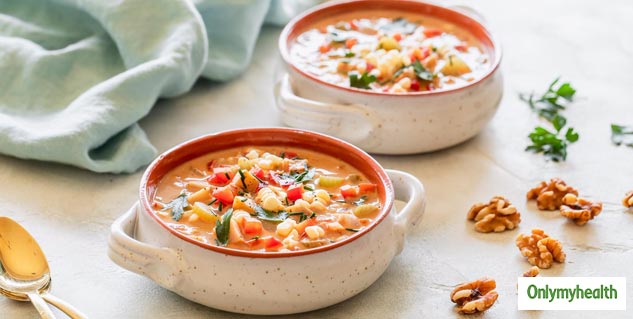 Also Read: Make These 3 Healthy Yet Traditional Recipes This Eid With A Nutty Twist, Know How To Make
Preparations
Heat oil in a large saucepot. Add onion and garlic and sauté for 3 minutes. Add celery and cook for 2 more minutes.
Add vegetable broth, corn, vinegar, celery salt, smoked paprika, potato and bell pepper. Cover and cook for 30 to 40 minutes or until potatoes are soft.
Stir in walnut cream and season with salt and pepper. Garnish with chives and reserved corn and red pepper.
For Walnut Cream - Puree 2 cup walnuts and 1 cup water in a blender or food processor until very smooth and light and fluffy, cover and store in an airtight container until ready to use.
The only tip of advice is first to know all about any diet and then only consciously make a decision to follow something for a longer duration.
Read more articles on Healthy Diet