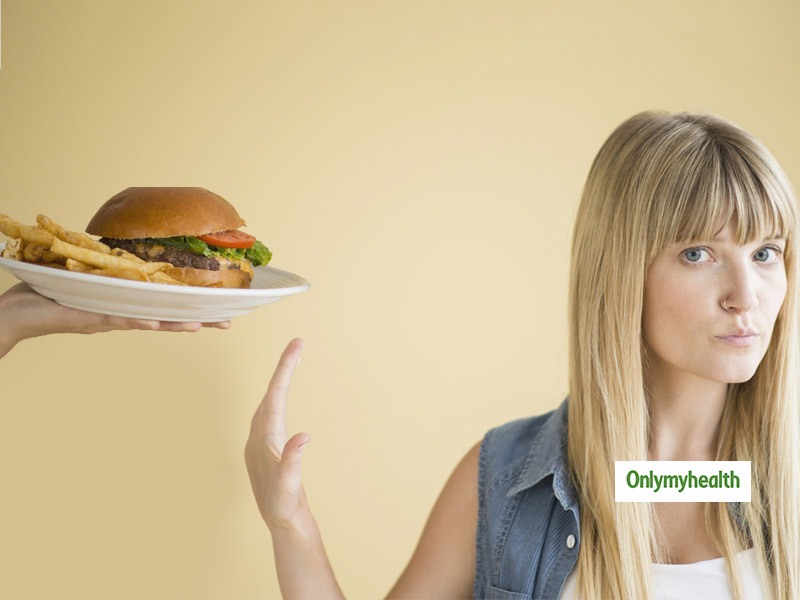 While a recent study reveals the crucial indicators of eating disorders, we tell you about the most common types of this condition that affect people of all age and gender brackets.
Eating disorders types causes and treatments: As per the various norms, rules, and regulations of the society, 'nobody is perfect'. So don't ever question yourself about 'who you are'? You are exceptional and different in your own manner. Never let the society impose its choices on you, you can be chubby, skinny or muscular. Nothing is enough but somehow, this thinking and mindset is the sole cause for so many humans becoming a sufferer of eating disorders. An eating disorder is nothing fancy, it's just abnormal food habits amongst a person.
A new study at the UK-based Swansea University has discovered the crucial signs of abnormal food habits. The research was published in the British Journal of Psychiatry. It discovered that humans with such habits had a past of suffering from other situations quite commonly for years. The study, which involved more than fifteen thousand members with abnormal food habits, had an issue with the following about them:
A high rate of personality disorder or alcohol illness and low spirits
Repeated examples of accidents, suffering, and self-injuries were observed
Their medical past consisted of a lot of medicines for antidepressants
They were under constant medical care with medicines for gastrointestinal illness for situations like
cramps
food intolerances
Dietetic additives like
multivitamins capsules
iron tablets
have also been parts of their medication.
READ: How To Prevent a Cold Sore When You Feel It Coming
However, it is estimated that these points will definitely help in the analysis of abnormal eating habits. There are several other signs that one can spot, which includes
development of fine body hair on the body
hoarse voice
dry and pale skin
eroded teeth
fragile nails
abnormal cold
over physical exercise
CAUSES BEHIND ABNORMAL EATING HABITS
The causes behind abnormal eating habits can be numerous.
One of the foremost reasons can be genetic or heredity. This means that is automatically in the genes of children from parents.
The second reason can be brain emissaries like serotonin and dopamine. They control several personality traits that are responsible for it.
The probable causes to happen can also be nervousness, jitters or impulsiveness.
How can we forget our society in all these points? The social pressure from society to look slim-fit (especially for girls) is the fourth cause behind such disorders.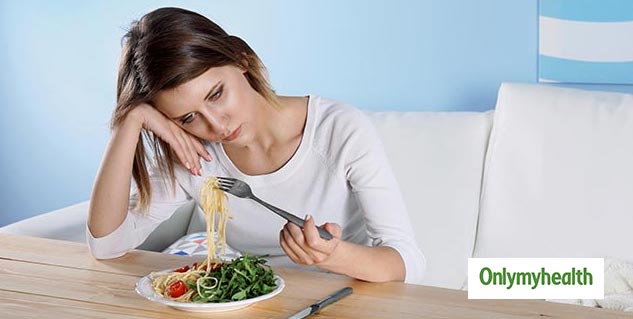 Here are the most common types of abnormal eating habits:
Binge Eating
This is quite a recent disorder. It is generally found in the age group of early teens or early adolescence (can also be found later). People suffering from this eating habit, eat food in huge quantities. Individuals do not even try to remove their calories through excessive physical exercise. This is the reason why this habit leads to obesity and ailments linked to it.
Pica
Craving and chewing substances that have no nutritional value, such as ice, clay, soil or paper.
Individuals experiencing this disorder have a habit of chewing non-edible substances. These items could be anything, such as
ice
soil
paper
soil
paper
Pica is tended to affect persons of all ages including adults, infants, and even teens. However, it is more commonly found in
young infants
pregnant women or
individual with mental disorders
Aftereffects of Pica:
Lethal food poisoning
epidemics
gut harms
Read more articles on Other Diseases