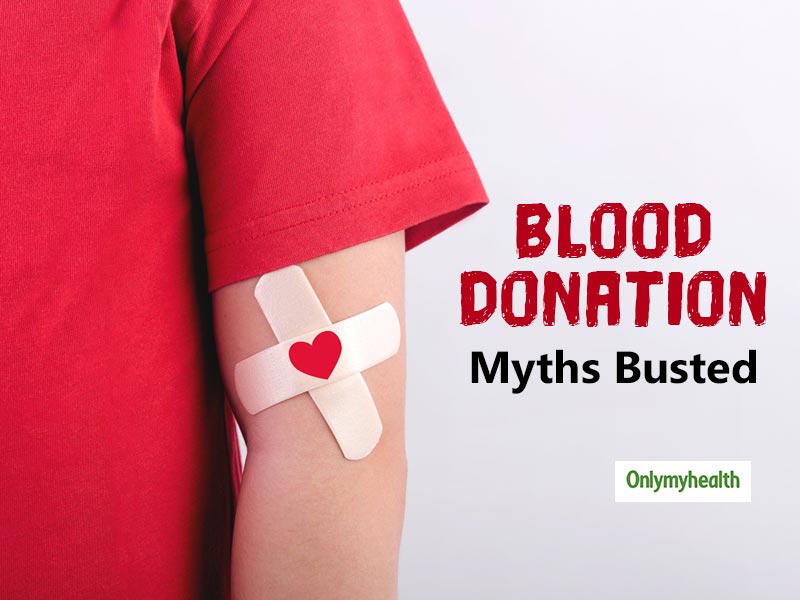 There is a requirement of almost 40,000 donations per day with someone in need of blood every two seconds. Those with cancer, haemophilia, sickle cell anaemia, thalassemia, etc., require blood or any of its components to be transfused regularly. Pregnant women who develop complications during delivery, patients undergoing complex surgeries, and accident victims also require it. Blood is classified into RBCs, plasma, and platelets and is transfused according to the need in the patient.
Dealing with the shortfall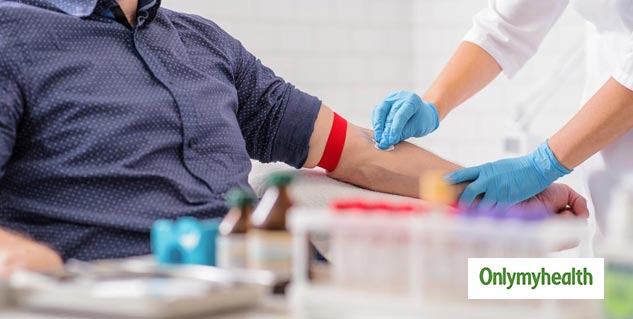 As per a recent report, more than 512 million donors are available in India. Some states have excess donors, but on the loop side, there are some which have very few voluntary donors listed. Lack of awareness about blood donation is a significant deterrent behind this shortfall. Each year, 14th June is observed as the 'Blood Donation Day' in an attempt to raise public awareness about the need for safe blood donations and its benefits. Public campaigns, social media pages and donation camps held by non-profit groups have also helped in creating greater understanding about this. With increasing knowledge, many people are coming forward to donate blood regularly. Frequent donors have formed a network across states and even at a national level to promote the cause as well as help those in desperate need of blood in emergencies.
Also Read: 4 Natural Ways To Treat High Blood Pressure
You can donate blood if you are above 18, free of any disease and ailment, not underweight. Mainly, one should not be under the influence of any drugs minimum of 48 hours before blood donation. Also, menstruating or pregnant women should not donate blood.
Myths about donation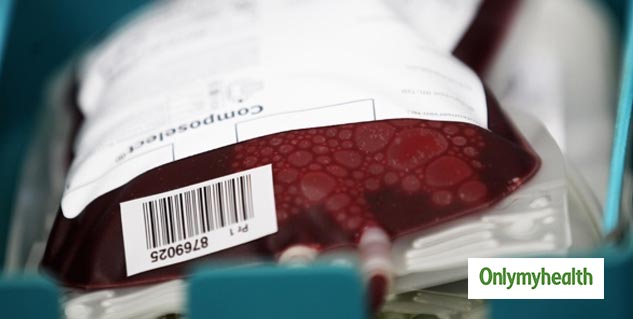 Since there are a lot of myths shrouding this noble act even today, many people shy away from donating blood. What many people don't know is that safely donating blood cannot only save someone's life but also benefit the donor in many ways. It helps improve heart and liver health. This is because by donating blood periodically, a person can get rid of the extra iron in the blood.
Apart from this, every time a person donates a blood unit, 600 calories are burnt. Ideally, a healthy person should donate blood once every quarter on average. There is also a need to clarify that blood donation is a quick process which is safe and helps us save a large number of lives annually.
Blood donation is painful: Blood donation needles are no different than the needles used in blood screening. Although the needle remains inserted under the skin, it causes no more pain than a typical injection.
People with diabetes can't donate blood: Diabetics are as fit to donate blood as anyone else as long as their blood sugar levels are under control, and they don't suffer from any other diabetes-related ailment.
Blood donation makes one weak: Our body usually regenerates the amount of blood donated within a day or two. It doesn't impact a person's physical ability to take part in sports or other activities. The only precaution a donor needs to take is to avoid lifting heavy weights or undertaking strenuous activities for a day.
Chronic medication makes one unfit for blood donation: Usually, medication doesn't interfere with blood donation except in cases where antibiotics are being taken to cure an infection.
Only youngsters can donate blood: As long as a person is fit and healthy and not over 60 years of age, it is safe for him/her to donate blood.
Blood has an indefinite shelf-life: Donated blood has an expiry date, and blood banks need to replenish it regularly.
Also Read: Hypertension Diet: 3 Juices to lower your blood pressure levels
In conclusion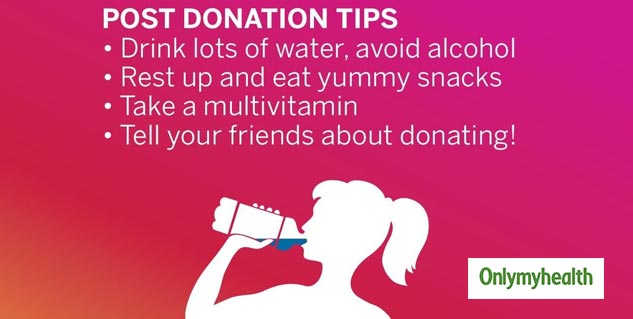 Whether or not it has benefits for the donor, there is no doubt that a blood donation is a noble act. Blood is an extraordinary gift that a person can give to another. Every eligible donor can save lives by donating regularly.
With Inputs from Dr Ramananda Srikantiah Nadig, Head of the Clinical Advisory Board, healthi
Read more articles on Other Diseases