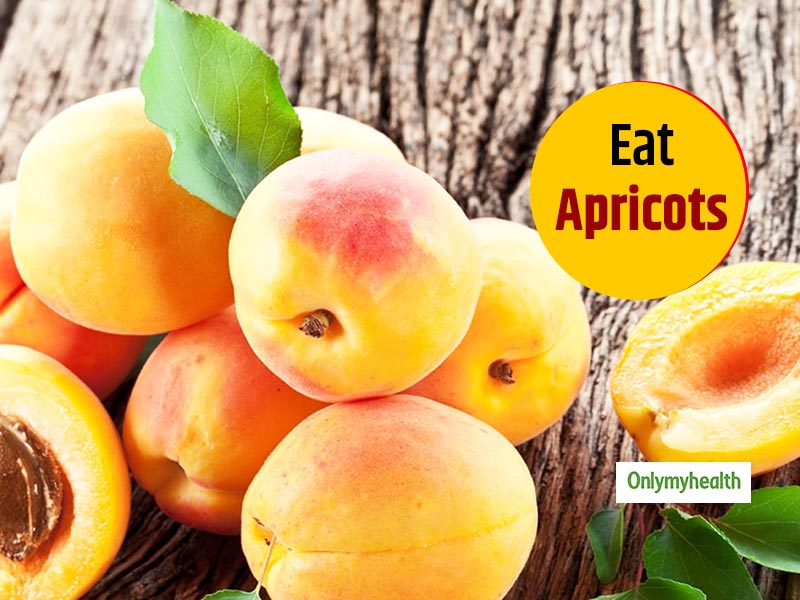 Apricot which is popularly known as khoobani in Hindi is not just a sweet fruit but it is a powerhouse of nutrients including vital vitamins and minerals. Not many people know about the health benefits of eating apricots. It is not only helpful in weight loss but it also cures gastric diseases. The nutrients found in apricots are highly beneficial for cancer and diabetes patients. If you are unaware of the health benefits of apricots, then we are going to tell you about the health benefits in this article.
Some of the Many Benefits of Apricot
Given below are some of the major benefits of apricot. You can avail these if you eat apricots regularly.
Anti-cancer benefits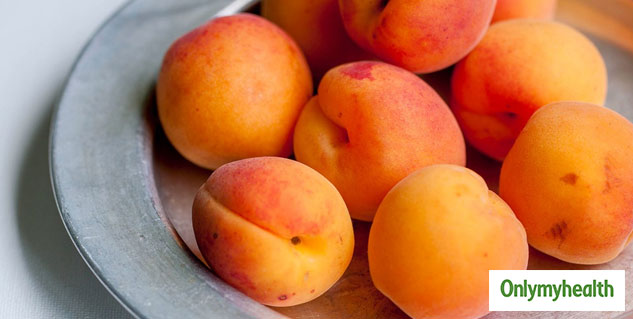 A chemical element called amygdalin, found in sweet fruits is also found in apricot. This compound has been identified anti-cancer in nature. Amygdalin is a cyanogenic glycoside, defined by experts as a natural anti-cancer element.
Apricots are helpful in controlling cholesterol and preventing heart diseases
Apricot is a fruit that contains many antioxidants that help in controlling heart-related diseases. This not only keeps many diseases away but also keeps cholesterol levels under control.
Apricot improves digestion
Most diseases start from our stomach whether it is gas, indigestion or stomach ache. If you are troubled by these problems then apricot can prove to be beneficial for you. Apricot helps in relaxing your stomach. The fiber present in apricots allows proper digestion. Do you know that one of the major risk factors for obesity is poor digestion? Fiber present in apricots not only aids digestion but also weight loss. This means apricot is great if you are on a weight-loss spree.
Also Read: 5 Lesser-Known Fermented Foods That Can Take Your Digestive Health A Level Up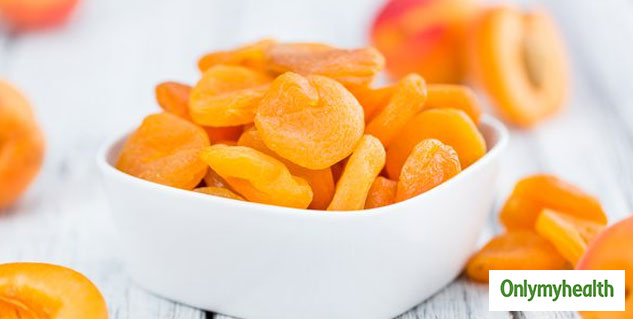 Apricot for diabetics
Dry apricot is very beneficial for diabetic patients. Its natural sweetness can protect you from diabetes. The fiber and antioxidant properties found in apricots do not let the sugar in the body increase, which reduces the risk of diabetes. Consuming apricots daily to prevent diabetes can prove beneficial for you. Also, apricots are a good source of potassium, which helps in controlling high blood pressure.
Apricots help to increase masculine strength
Several studies have found that apricots are rich in vitamin E. Vitamin E is also known to be quite beneficial for the intimate relationship as it increases the desire thus boosting manliness. Apart from this, apricot also contains abscess acid, which maintains the sex hormones.
Also Read: Know Why Kangana Ranaut Recommends Apricot Oil For Healthy Hair
Eyesight
Apricot is good for the eyes because it is also rich in vitamin A. Vitamin A is extremely important for the eyes. If you eat 1 cup of apricots daily then you can fight 60 percent of vitamin A deficiency in the body. Elements such as vitamin C, E, carotene and omega-3 fatty acids are essential for eye health, which apricot is an effective fruit to fulfil.
Lack of proper nutrition can cause many problems in the body, which apricot helps you to overcome. Thus eating apricots when they are season is a great option. You can also have dried apricots, choice is yours.
Read More Articles in Healthy Diet