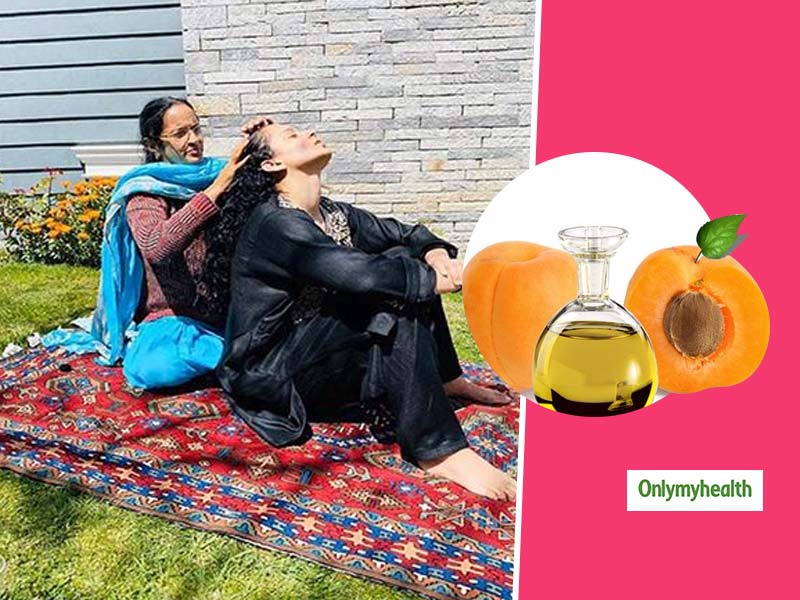 Self-Quarantine Time With Family? Spend it in Kangana's style! As we all know that all the shooting schedules of several movies are stalled due to COVID-19 pandemic. All our Bollywood celebs are following the 21-days nationwide lockdown strictly. Actress Kangana Ranaut has also hastened back to be with her parents (to spend time at her native place) during these difficult circumstances.
Now Kangana is back to her family, and Tanu Weds Manu actress has been using this time being spoiled with affection. While being self-quarantine with family, it is finally champi time for the actress during the nationwide lockdown. 'Team_kangana_ranaut' (official handle of team Kangana Ranaut) shared photos on social media where the Kangana is seen enjoying a comforting scalp massage from her mother.
Also Read: Prevent Premature Graying Of Hair With These Foods
On Twitter and Instagram, Team_kangana_ranaut shares photos of the 'queen' having a fete experience with her parents. Team_kangana_ranaut (while Kangana being at home) has been updating followers about her everyday routine.
Also Read: Clean Your Scalp With DIY Scalp Scrub
Mothers are always the best and we cannot deny this fact! Ranaut's moments with her mom mentioned how her mother brought back girlhood homesickness with hair champi time. The Instagram post talked about how the oil is made from 'Chuli' the special fruit (found in the mountains). Check images:
Also Read: Hair Care Tips For Pregnant Women
In pictures shared, the Manikarnika actress is recognised savouring a peaceful scalp massage from her mother Asha Ranaut. Ranaut is seen seated on a rug in her garden (in the photos) overlooking the snow-clad peaks with her mother having her back (right behind her) and her fingers covered in Chuli oil. It is also known as 'bitter apricot kernel oil' and 'wild apricot kernel oil'.
PROPERTIES OF APRICOTS: Apricot is a seeded fruit that contains vitamins and fibres. Apricot seeds are also beneficial for health as they help strengthen the immunity system. Apricot seeds can be eaten as it strengthens the body. Here are some health benefits of apricots.
HAIR CARE: Apricot seed oil serves to nourish the scalp of our head and makes our hair soft. Massage with the oil of apricot seeds (after heating them for some time) and then cover your hair with plastic packs. After half an hour you can wash your hair.
BEAUTY BENEFITS: Apricot intake provides essential nutrition to the skin. Apricot helps a lot in removing pimples and skin infections. Several companies also claim to use apricots to make beauty products.
APRICOTS EEDS AND JUICE: Apricot seeds, dry apricots and apricot juice all are beneficial for health, so one must eat apricot to stay fresh and fit.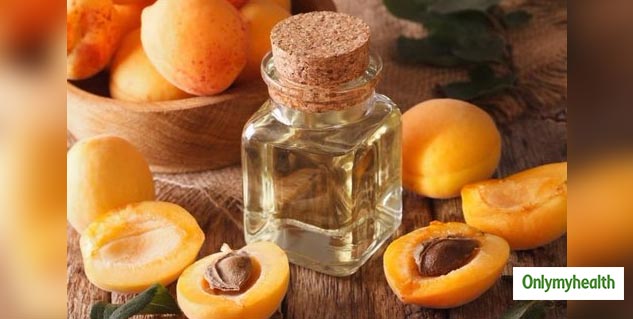 MOISTURIZE SKIN: The natural emollient properties present in apricot oil help exfoliate and moisturize the skin, maintain moisture, and relieve inflammatory conditions such as rashes, psoriasis, and eczema. If you also want soft and glowing skin then apply apricot oil on your body daily.
WRINKLES: Apricot kernel oil with antioxidants can reduce the oxidative stress from the skin, which causes wrinkles. These antioxidants help in tightening the skin and can prevent cellular mutations, which can lead to skin cancer. You can also reduce lines and wrinkles around the eyes with apricot oil.
ACTS ON DANDRUFF: If you want beautiful hair then use apricot oil. Yes, many women use this oil on their hair and roots, as it helps to strengthen weak hair and grow hair. You can try it on your hair like a hair mask. It also helps in removing dandruff.
INFLAMMATION: Applying apricot oil on the skin reduces inflammation as well as removes acne scars.
If you also want beautiful skin and hair, then use 'chuli oil' or apricot kernel oil.
Read More in Hair Care