Taking care of hair and skin during pregnancy becomes a bit difficult. Problems like hair fall, changing hair texture, etc. often bother women, but here is a haircare routine that can be beneficial for you during pregnancy. When it comes to hair, women complain of hair dryness, hair loss due to stress or weakening of hair. Most of us prefer buying expensive shampoos and other products but these hardly make any difference. Taking care of hair during pregnancy is not a difficult task but some simple tips and tricks can help you in keeping the natural beauty and strength of hair intact.
How your hair changes during pregnancy
Many pregnant women generally experience a generally positive effect and that is their fine hair. The increase in blood volume and the level of hormones like estrogen in the body means that during this stage the hair of many women is shiny and shinier. Hormones usually help in hair growth during pregnancy. This means that during pregnancy the hair is thick and long, which is positive. Some women may complain of hair weakening due to a lack of protein in the hair (this is because most of the nutrition goes to the baby.), which causes split ends. On the other hand, during pregnancy, hair loss starts due to anxiety and stress. The 180-degree shift in hormones can actually change hair sizes, such as if your hair is straight then the hair may be curly or curly if it is curly.
Tips to choose the right hair care and hairstyling product
You may find it very easy to use shampoo and conditioner but they are full of parabens, fragrances and preservatives. Actually, it mixes with steam in the shower and usually goes inside your body with the help of breathing and you also apply it to your roots. Doctors suggest looking for products that may not contain certain ingredients such as harsh cleanser and oil. If you are using shampoo as advised by the doctor, then talk to the doctor once again before continuing it as it may contain salicylic acid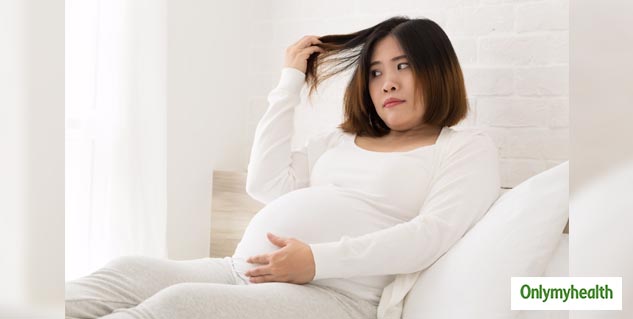 If you prefer to experiment and opt for regular chemical straightening or permitting treatment, it is the best way to stay away from them during pregnancy as they contain formaldehyde (the same ingredient in nail polish), which emits heavy smoke. is. It is not considered safe to use them during pregnancy and it is best to avoid them.
Also Read: Clean Your Scalp With DIY Scalp Scrub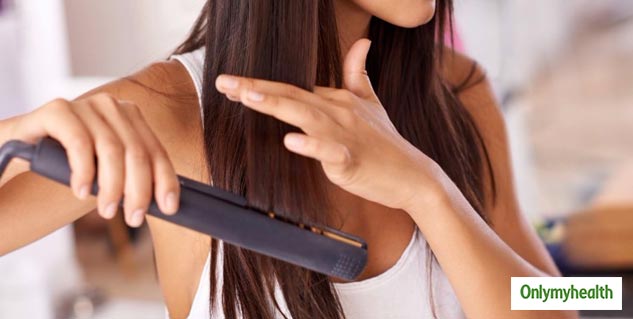 Is hair coloring during pregnancy safe?
The negative effect of coloring hair in pregnancy is quite limited. Some research has shown that chemicals found in semi-permanent and permanent colors are not highly toxic and are safe to use during pregnancy. While most breastfeeding mothers should also stay away from chemical products. However, there is no research that hair coloring or permitting can harm your child. However, some elements are commonly found in hair dyes, from which anyone should stay away.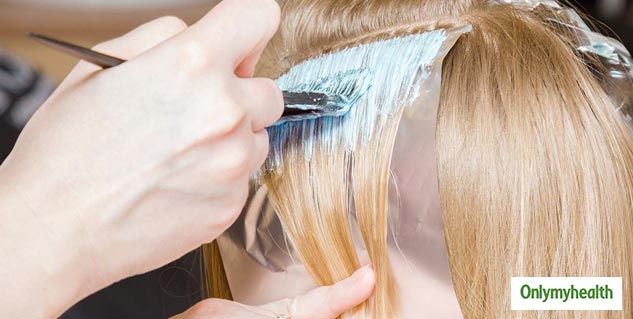 Also Read: Prevent Premature Graying Of Hair With These Foods
Paraphenylenediamine (PPD) is the most problematic component during pregnancy. This may put the child at risk of cancer. No hair color contains ammonia, parabens, peroxide, resorcinol, and paraphenylenediamine, which is safe to use during pregnancy. Test the dye for its compatibility with your skin, even if you are buying a safe product. If you want, you can opt for natural henna-based dyes but allergy should be checked before applying them.
Read More in Hair Care