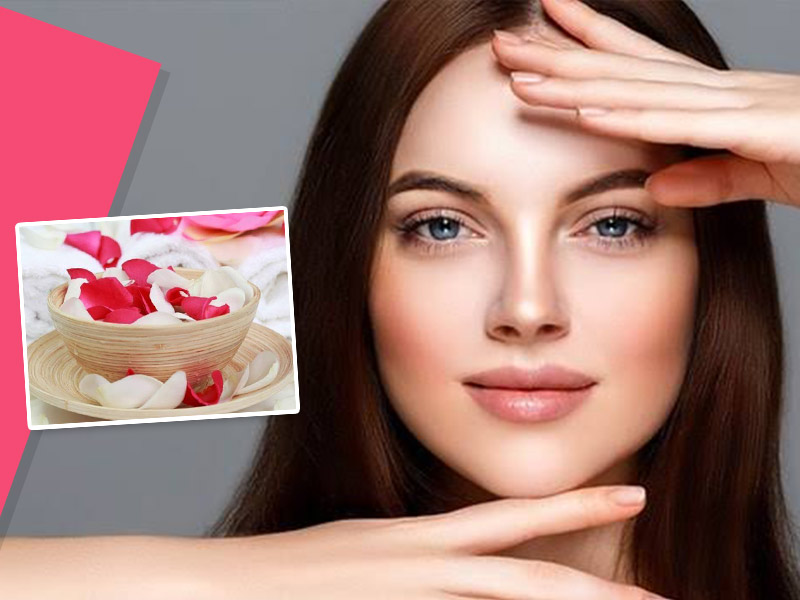 Maintaining a skin care routine is important for a lot of people. Everyone likes to have a spotless and flawless skin. However, there are external environmental factors that become a barrier in maintaining it. Your skin requires proper time and care for rejuvenation. Just like many other skin care trends, you can also make DIY face masks at home easily. They can even be customised as per your choice and preference. But, did you know that even flowers can contribute towards healthy skin? Flowers such as lavender, rose, marigold, etc are beneficial for your beauty care routine and can help in preventing many skin related issues including blackheads, whiteheads, acne breakouts, dullness and dark circles.
The extraction from many flowers is used for aroma and even in DIY face masks. Even a lot of salons and skin care experts use flowers in their treatments. Flowers come from the nature and can keep you refreshed and relaxed. You can mix the petals of beneficial flowers with other skin friendly ingredients such as honey and oats, to make a smooth and rejuvenating mask for your face. Most of the flowers provide excellent benefits along with providing a healthy, glowing and bright skin. Keep reading to know about some flower DIY face masks for healthy skin.
DIY Flower Masks
From rose to marigold, hibiscus to lavender, you can count on all of these flowers for skin care benefits. Even a number of experts suggest floral masks to fight off both dry and oily skin. You have to follow the exact procedure mentioned below to make these packs. You can even talk to your dermatologist before trying any of these remedies on your skin. So, here are 7 DIY flower masks for healthy and glowing skin:
1. Rose petals face mask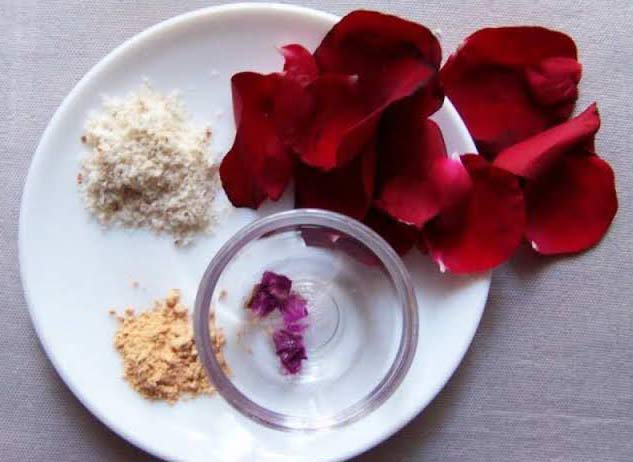 One of the best flowers to get skin benefits is a rose. Roses can do wonders for your skin and prevent many related problems. This happens because rose are loaded with healing rejuvenating properties that help to make in making your skin soft and smooth. Using a rose petal face pack on your face will help in having a natural glow in lesser time period.
How to apply:
For prepare and apply this face mask, you have to take some rose petals and dry them under the sun to turn it into powder form. Once you crush the dried leaves and convert them into powder, add two tablespoons of it to a small bowl and one tablespoon of wheat flakes. Put some milk to make a smooth paste for applying and mix all of these ingredients together. You should leave this DIY flower face pack on your face for atleast 15-20 minutes.
Also read: Coffee Benefits Skin? Use These 3 Coffee Masks For A Glowing Face
2. Lavender and oats mask
Lavender contains anti-inflammatory properties that help in treating acne, scars and redness. Lavender plant acts as a flavouring ingredient in foods, drink, soaps and several cosmetic products as well. Along with the freshening fragrance, it has many other important functions to perform. It helps in making the skin feel relaxed, active, young and fresh. Oats on the other hand also play the role of an exfoliating agent for your skin. Both these ingredients majorly help in fighting oily skin.
How to apply:
Just take a few lavender petals and boil them. Then, strain them using a strainer to grind them up later. Put 2 tablespoon of crushed oats to the bowl of grinded petals. Mix these two ingredients properly and apply the paste on your skin. Let it dry for a few minutes and then rinse it off.
3. Sandalwood and rose face mask
This is one of the best DIY flower masks if you have a problem with dull skin. This mixture of rose petals with sandalwood helps in improving your skin's complexion and making it look more young, active and bright. People who have very oily skin should also give this mask a try.
How to apply:
To make this face mask at home, take two tablespoons of sandalwood powder along with one tablespoon of honey. Mix them and let the mixture stay for a while. Then, boil some rose petals in water. Strain and then add the water to the mixture and apply it on your face. Let it stay for atleast 15-20 minutes before you remove it with cold water. You can use this mask atleast twice a week to get better results and natural glow.
4. Lavender and honey face mask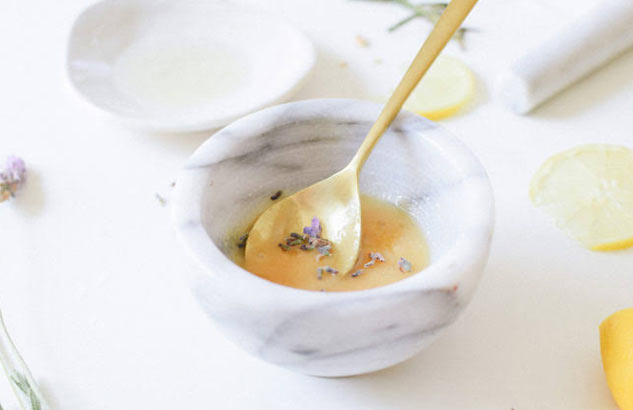 Lavender contains anti-inflammatory properties that help to reduce acne, scarring and redness. Honey also contains healing properties that are soothing on the skin. A face pack with these two ingredients is moisturising and loaded with benefits to achieving that glow.
How to apply:
To make this mask, mix raw honey and lavender oil in a bowl. Apply it gently on your face before you rinse it off after 10-15 minutes. Wash this mixture gently from your face with warm water. You will be able to see visible improvements within a few days.
5. Marigold face mask
Even marigold can be used to make your skin healthy. It contains an important antioxidants vitamin C, that helps in protecting the skin from a load of skincare problems including signs of ageing and sun damage. Marigold flower face mask can provide a naturally glowing and radiant skin.
How to apply:
Take two marigold petals and crush them in a small bowl. Then, add one teaspoon of honey and half teaspoon of water to the mixture. Apply this paste on the face evenly and let it stay for around 15-20 minutes. Wash it off with lukewarm water and wait for better results for a few days or a week.
Also read: Skincare From Scratch: Use Leftover Food Items To Make DIY Face Masks
6. Hibiscus flower pack
Another natural flower face pack can be made at home using hibiscus flower. It will effectively help in removing the toxins and impurities from your skin and make brighter than ever. Hibiscus flower petals can also be used to clean the skin by reducing oiliness, eliminating unnecessary impurities and treating pimples and acne.
How to apply:
Take some petals of hibiscus flowers in cold water and mash them in the morning. Then, strain them using a strainer and store the water. Put atleast 3 tablespoons of oats and some tree tea oil to the water to make a thick paste. Apply it on your face and rinse it off after 15 minutes!
7. Jasmine face pack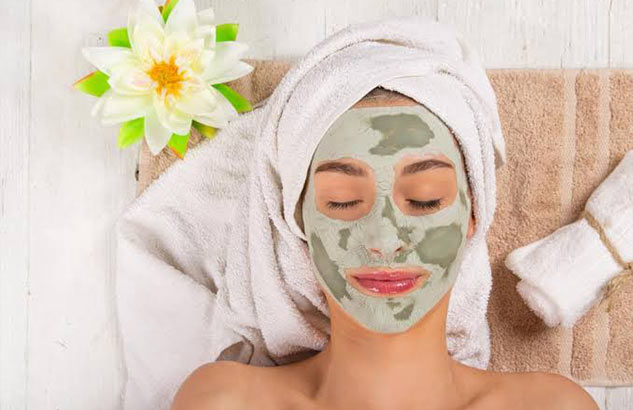 Jasmine flower face packs are specifically suggested to those people who have an extremely dry skin. It works like a magic in moisturising and hydrating your skin from deep within. Milk is also a cleansing component and clears all the clogged pores on the skin. Besan is a known ingredient for natural glow. It helps in evening out your skin tone and treat hyperpigmentation as well.
How to apply:
Crush a few petals of Jasmine flower and then add one tablespoon raw milk and besan to it. Mix these together properly and apply the flower mask on your face and sit back to relax. The fragrance of this face mask from flowers will effectively help you in relaxation and calming your mind. After 10-15 minutes, you can wash it off with normal water. You will be able to notice the good changes in your skin as it will become more bright and glowing.
Also read: Pimples On Skin? Here Are 3 Amazing DIY Face Masks To Treat Them
Therefore, you can use these simple DIY flower masks to enhance your skin and add on to your beauty care routine. There are flower face masks available in the market as well, but you should prefer using natural home made face packs only. All the above listed flower face packs are beneficial for both face and the body. However, do not forget to use natural flowers from the garden and not the ones that are available at a florist to gain the best advantages of these masks.
Read more articles on Skin care