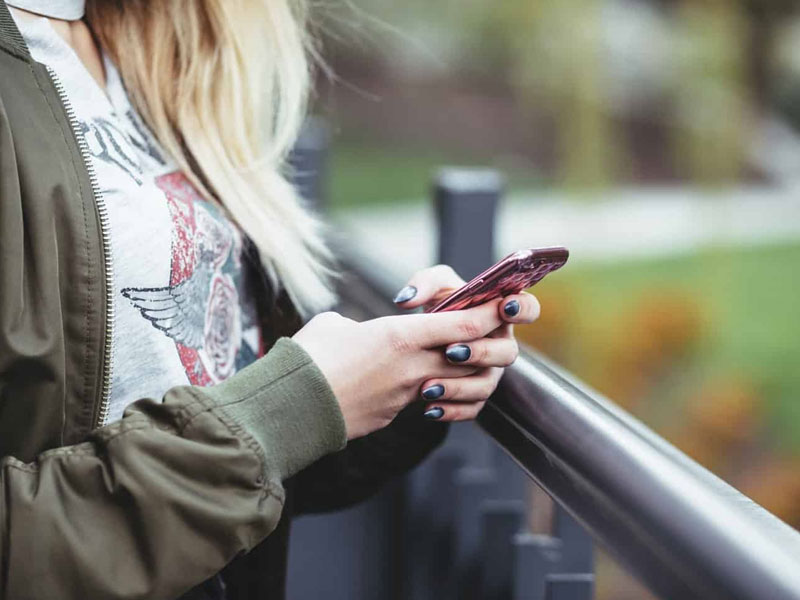 Do you often find yourself glued to your smartphone and find yourself distracted from real life issues and time tends to slip away. Well you are not alone in this and what you need is a digital detox. Living in a digital world where every step of ours is tracked by the internet, it might seem impossible to give your brain a digital detox/ The way your body requires detox from those harmful toxins, a digital detox is important for the health and well being of your brain. Digital detox is referred to as a time frame where a person voluntarily refrains himself or herself from using digital devices such as smartphones, laptops, computers and other social media platforms. Giving yourself a digital detox and detoxifying yourself from social media is seen as a way to focus upon real life problems and interact without any distractions. Let us take a deep dive into this article and learn more about why you need a digital detox and some of the detox tips as suggested by Dr. Parthvi Khandar Ravat, Neurologist aka pkdoc.
What is a digital Detox?
With everything shifting online with the emergence of pandemic and virus outbreak, almost everything starting off from food and medications to official meetings and family gathering have shifted online. People in today's world have become so much dependent upon their digital devices that they have become the first thing they use in the morning and last one at night. Being immersed and connected through the means of social media has become an integral part of the day for many. This urge to be connected constantly has taken a toll on quality of life and tends to overload your senses. Due to all these issues it becomes important to take a break from these devices and hence this is when the digital detox comes in.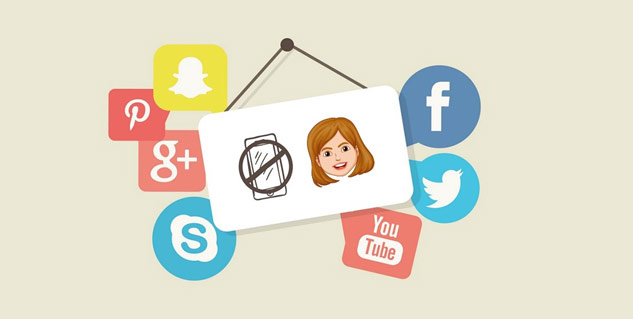 Image Credits- Medium
Also Read: Do Likes And Comments On Social Media Affect Our Mental Health?
Digital detox can simply be understood as taking a voluntary break from digital devices and the world of social media to focus upon real life problems. Doing so helps in keeping addiction at bay and protects you from psychological, physical and social problems that are associated with the overuse or addiction of these devices.
Why do you need a Digital Detox?
By now we have understood what the concept of Digital Detox is and how it works for our mental health and wellbeing. Let us take a step ahead and understand why we really need a digital detox. Where there is nothing wrong with interacting and staying connected with your family and friends, immersing yourself into the world of social media can actually be harmful for your mental health. An addiction of these devices lead to -
Sleep disorders
Anxiety
Depression
Unhealthy lifestyle habits
Weight gain
Low self esteem
Work ethic problems
Self image issues
Lack of time management
Not just this but some researchers have also proven that the overuse of these devices have a direct impact on your brain that hits dopamine to the similar areas of the brain such as cocaine.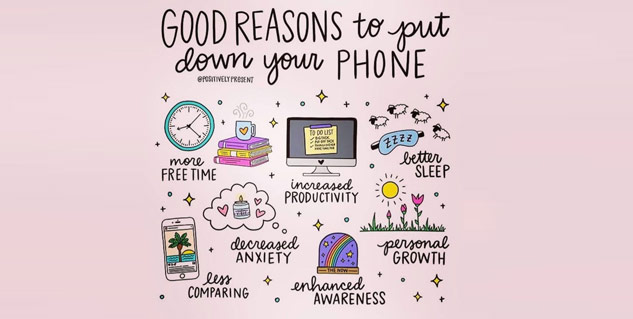 Image Credits- De Paul Blog
Also Read: Are Technology-Based Interventions For Weight Loss Safe and Effective? Find Out
There are a few other factors as well that might be a reason to go on a digital detox as they hamper your mental health and wellbeing-
Technology and Stress- Accept it or not, technology can be really stressful at times. Being an ever present digital connection, people tend to go to it repetitively in order to check for new messages, mails or posts, which is the reason behind the majority of tech stress.
Might disrupt sleep- Your body and mind requires a good quality sleep in order to relax and function properly. The overuse of these digital devices tend to disrupt the sleeping patterns as the blue light emitting from these devices keeps your brain active and delays sleep.
Affects work life balance- Where work life balance has been affected adversely since the virus outbreak, the overuse of digital devices is another factor causing this imbalance. The urge to stay connected makes it difficult for you to create boundaries in your personal and professional life.
Constant Comparison- We all surely tend to compare ourselves with the air brushed and edited images of models and celebrities online. This constant comparison takes our self-esteem and confidence to such low levels that we tend to get anxious about every little thing.
Benefits of Digital Detox
Now you surely know why it is so important for you to go on a digital detox at least once in a while. This practice can help you to prevent various anxiety disorders. After getting to know about the reasons for going on a digital detox, let us learn about the benefits of going on this digital break-
Help you to boost up your confidence and self esteem
Provides better sleep
Helps you to lead a healthy lifestyle
Increases productivity
Tips To Give Your Brain A Digital Detox
View this post on Instagram
Just getting to know about the benefits of digital detox for your brain is not enough until and unless you practice it. Here are some of the tips as suggested by Dr. Parthvi Khandar Ravat-
Track your data- All the applications show the usage time per day. Track your activity time daily which will eventually act as a positive reinforcement mechanism.
Use grayscale- Switching to grayscale helps in reducing the sensory overload while limiting the stimuli.
Deliberately delay when you are tempted
Maintain social distancing from your phone
Turn off your notifications
Create speed bumps- Creating speed bumps such as passwords, downtime, limiting your app time and putting your phone on focus mode.
Use browser version instead of apps
(This article is based upon a post by Dr. Parthvi Khandar Ravat, Neurologist aka pkdoc on her instagram handle)