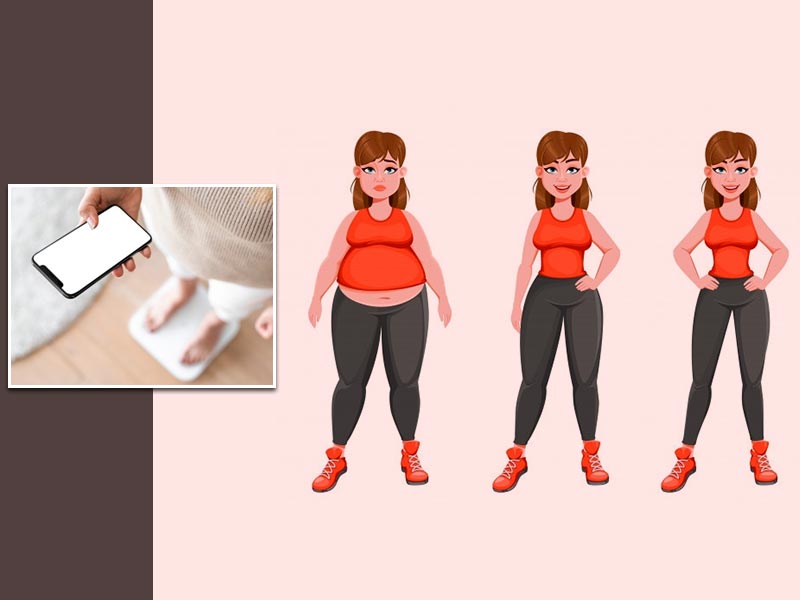 Weight loss remains one of the common targets for people across the globe. There are several reasons why people gain weight and some strive hard to lose the excess. No wonder the combination of right diet and proper exercise is the ultimate solution for weight loss, there are various other options to consider too. Digital adoption has picked up pace ever since the pandemic outbreak. Technology forayed into businesses across sectors and streamlined their functioning and the health industry was no exception. If you are aiming at safe and effective weight management, you can look for technological advancements that promote weight management easily and effectively. Scroll down for more information.
Adopting the healthy route for weight loss
As per Mr. Sahil Bansal, Co-Founder, Fitelo, modern consumers are now extra conscious and concerned about their health and well-being. They not only want to stay fit but also wish to get rid of deficiencies and diseases. When it comes to weight loss, people are looking for sustainable weight loss solutions. They want to take charge of their own health. Losing weight and staying fit can seem like a daunting task. But, there are apps and websites that are helping users to gain a better understanding of health and obesity.
The world's best coaches are using digital channels to simplify health for users. There are tools available that can help users easily understand food labels, identify the best recipes, select the best workout routine, and support users through their fitness journeys.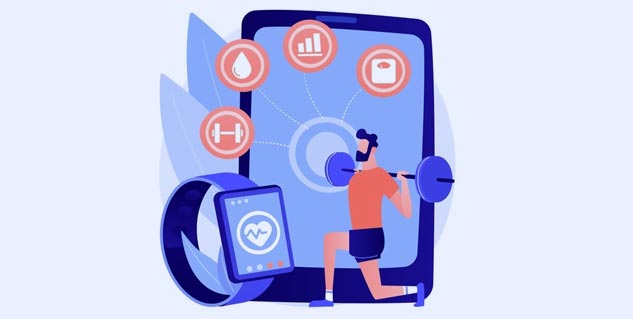 Technologies for weight loss
Today's consumers use digital health tools to self-monitor their diet, exercise regime, and other day-to-day parameters such as steps, sleep, and even sugar levels. Apart from healthcare apps, wearable devices, tech-enabled equipment, and e-scales have emerged to be at the forefront. These tools help in effective weight loss and management.
Also Read: Worried About Winter Weight Gain? Here Are 5 Weight Loss Foods to Have During Winter
Here are some tools:
At-home weight loss sessions
Ever since the pandemic outbreak, people are hesitant towards face-to-face sessions for weight loss programs. As such, technology has stepped in and paved the way for at-home solutions. Whether it is consulting a dietitian or doing a group activity session, weight loss apps are helping users to get fit from home. There are apps today that leverage modern technologies such as AI to create highly personalized weight loss journeys for users. With access to so much user data, these apps can even predict results to a certain extent.
Wearable Sensors
Those who do not feel the need to adopt extensive weight loss regime tend to just track their physical activeness or fitness levels. With wearable sensory devices like fitness bands, watched and in-build smartphone fitness apps, it has become easier than it was ever before. Your steps, walking/running speed, calories burnt, total calorie intake, etc. can be easily tracked.
Also Read: 40 Weight Loss Tips for People in 40s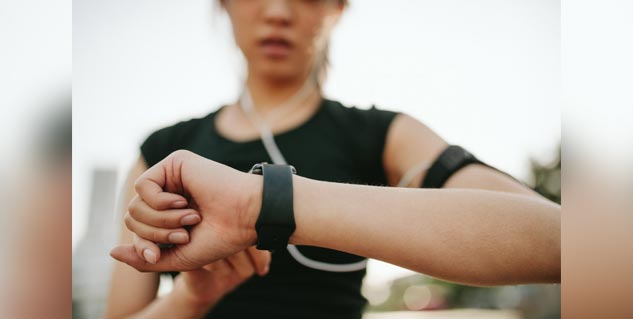 How technology is helping in weight management?
Weight loss has always seemed to be a boring task. Technology is slowly changing that as well. Today's platforms understand a user's mindset, help them create goals, push them to keep moving towards that goal. Creating a daily plan that includes tasty & healthy recipes and fun workouts, prompting reminders to take your medicines, drink water & sleep on time., and sharing progress are a few instances where technology can help in weight loss!
There are apps that help users get connected with other people in their fitness journeys, create a group, helps users get fit in groups, and gamify the entire experience via leaderboards, recognition and rewards.
The bottom line- The right balance of diet, exercise, weight management coupled with technology aid in weight loss and reducing obesity. Even the industry experts highlight that there are higher engagement rates with digital technology. In the digital-driven times, when technology rules our lives, it is now being used as an ideal solution to maintain our health and achieve our goal of weight loss!
Image credits- freepik