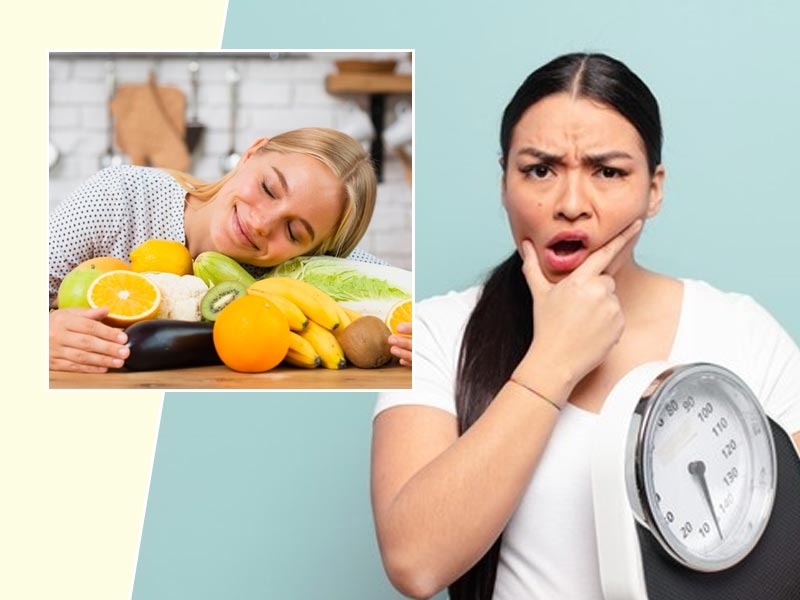 Winters are all about enjoying warm, soupy foods that provide the body with energy and warmth it needs to prevent winter seasonal illnesses. Most winter dishes contain a lot of butter and ghee that no doubt makes it tastier but also promotes weight gain. Most people complain that they tend to gain weight in winters which can happen due to multiple reasons including eating fat-loaded foods and reduced physical activity. If you also have a close relation with winter weight gain, we have something for you. Weight management or weight loss is achievable with partnership between right diet and physical exercise. There are certain foods that can help you control your weight during the cold season. If you consume these daily and move your body a little, you won't see a gain. Scroll down as Dt. Shweta Jaiswal- HOD – Dietetics at Sharda Hospital, Greater Noida shares some winter weight loss foods.
Carrots
You would find pretty red carrots during winters that are highly consumed in the form of 'gajar ka halwa'. But you are not supposed to eat it if you are aiming significant weight loss. The reason being high fat and sugar content that triggers weight gain instead of loss. But eating carrots in a healthy manner aids weight loss. These are loaded with fibre and water content that regulates bowel movements and promote digestion. With better digestion, there would be less fat accumulation. Besides, carrots are low in calories and high in nutrients that would provide the body with necessary nutrition.
Have carrot in salads mixed with other fruits and vegetables
Consume carrot juice daily
You can also have carrot soup that would keep you warm during winters
Peanuts
The second winter weight loss food is peanuts. These are widely available during the season and are loved as a snack. But do you know that apart from being tasty these are nutritious as well. These are the perfect mid-day snack that you can munch on in between mealtimes. These help weight loss by suppressing your hunger and preventing you from binge eating. If you are looking for winter snack for weight loss, you must have peanuts.
You can even grind peanuts and add them to you dishes to add crunch and nutty flavour. Apart from eating them as whole, you can have them in multiple ways.
Also Read: Health Benefits And Side Effects Of Peanuts
Guava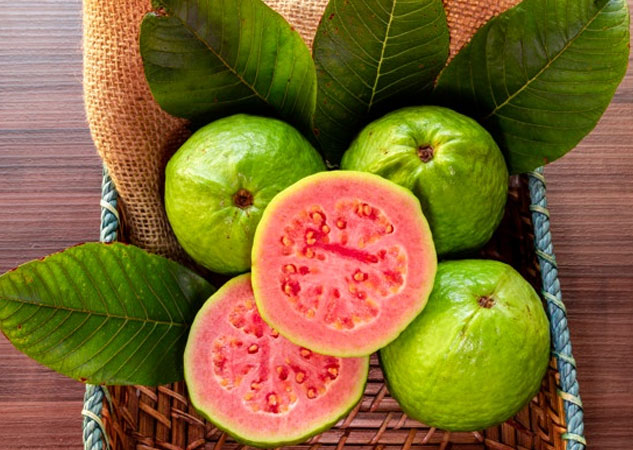 Guava is a winter fruit that is either white or pink in colour, both of which are tasty and sweet. This is a seeded fruit but it is also high in water and fibre content. Eating guava boosts digestion due to fibre content which eventually aids weight loss. How? Guava has fibre that speeds up metabolism and helps a person burn calories faster. In addition to this, this fruit also keeps you full for a long time to curb unnecessary eating. Also, if you eat riped guava, it would be better as it is low in sugar content that makes it great for diabetics also.
Have fresh guava fruit or you can add chopped guava in fruit salad bowl
Make guava juice or smoothie by blending ripe guava without sugar
Spinach/green leafy veggies
It is known to one and all that green leafy vegetables are supremely healthy due to the presence of iron and other vital minerals in them. Also, these are winter vegetables that help keep the body protected of diseases. But if we talk about weight loss, you must specifically add spinach to your diet. Spinach is loaded with insoluble fibre that allows the body to eliminate body fat and manage weight. This is surely going to give you desired weight loss results.
Protein-rich food items
Lastly, we have protein-rich foods that are known to speed up weight loss by escalating metabolic rate. Yes, consuming protein not only helps in muscle-building but it also aids weight loss. Weight loss aspirants are advised to increase protein intake in their diet to promote metabolism and regulate blood sugar levels.
Apart from these, you should also have several winter fruits like oranges, grapefruit, bananas and pomegranates. These are healthy, nutritious and helps shed kilos faster. But only eating won't bring favourable results. You also need to be physically active to not let fat accumulate around the body.
Image credits- freepik