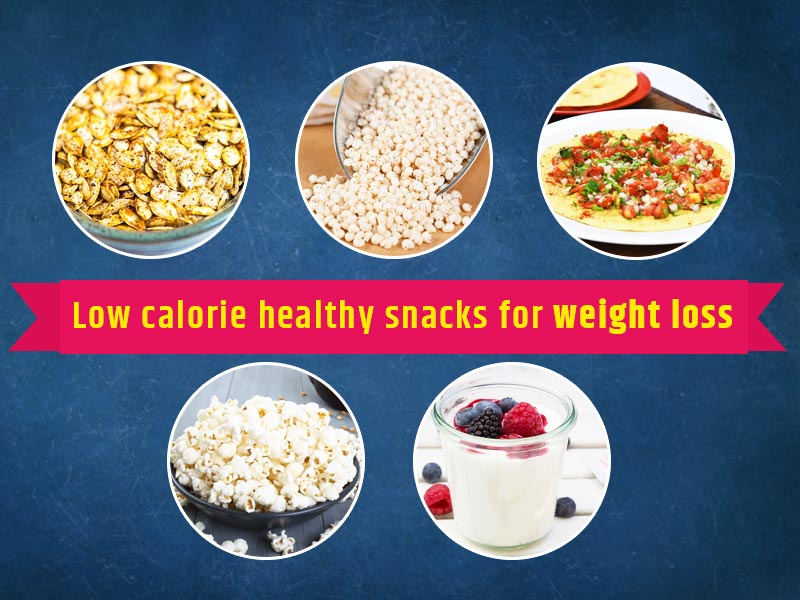 In today's world where everybody aspires to that 0 size figure and an hourglass shaped body many diets have been trending over social media. From keto to intermediate fasting and from vegan to paleo, we have seen it all but if you are someone who wants to lose weight and cannot follow the diet culture we have got something for your rescue. Here are 7 healthy low calorie snacks that you can munch on without thinking about weight gain explains Shikha A Sharma, Dietitian and Nutritionist specialising in Indian based diet.
What are Calories?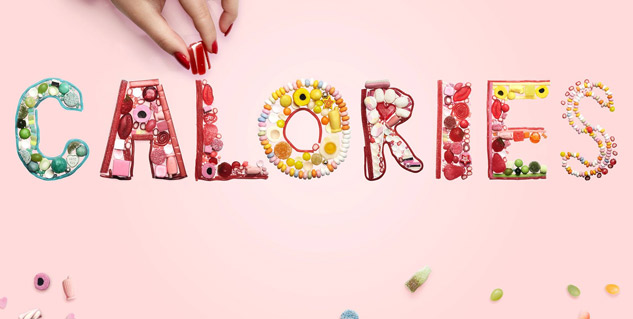 Calorie is the unit of measurement of energy which can be understood as the unit used to measure energy or the amount of heat needed to increase the temperature of one gram water by one degree celsius. It is a way of exchanging energies in our body which when burned provide us to carry on with our daily life activities.
Also Read: What Is Calorie Deficit And How Can It Aid Weight Loss?
Low Calorie Snacks
Here we have listed seven low calorie snacks that you can binge on without feeling guilty.
"Masala papad are the best healthy low calorie snacks which can be prepared by any kind of roasted dal papad by adding chopped tomatoes and onions over it along with a pinch of hing cinnamon, black pepper and garam masalas as these spices are good for your health. Another snack that you can go for is the roasted puffed bajra bhel made with puffed bajra, tomatoes, onions, oregano and some chutney along with roasted papads and season it with some spices like hing garam masala and salt." says Nutritionist Shikha A Sharma.
1. Yogurt and Berries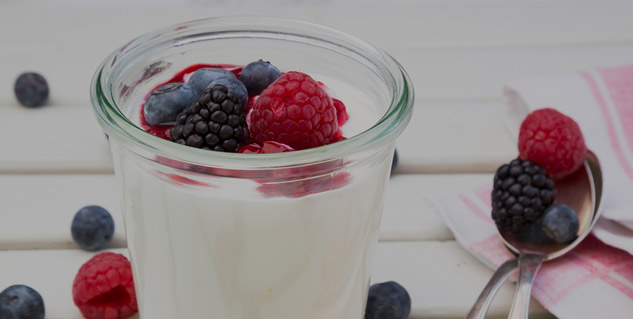 A low calorie snack which can double up as your post meal dessert yogurt and berries will make you feel fuller and will treat your taste buds as well. High in protein and rich in nutrients like calcium, Vitamin B, phosphorus, magnesium, potassium and Vitamin D yogurt has many health benefits of its own.
Rich in protein yogurt increases the average energy expenditure and supports metabolism. Protein is important for the regulation of the appetite and increases the feeling of fullness and hence reduces the calorie intake. Yogurt also strengthens the immune system as it consists of probiotics and helps in reducing inflammation and various gut disorders and viral infections. Moreover yogurt helps to keep your heart healthy and aids weight loss.
Blueberries help in boosting immunity and reduce the risk of heart diseases, obesity and diabetes. It also strengthens your metabolism and prevents your body from getting any kind of deficiency or metabolic syndrome.
High in vitamins, nutrients and antioxidants strawberries are a fruit which is cholesterol, fat and sodium free and has very low calories in it and hence a bowl of yogurt and berries would be a good choice of snack but do make sure that you are not buying high calorie flavoured yogurt.
How to prepare?
Ingredients
1 cup of plain yogurt
5-7 blue berries
3-4 strawberries
Honey to drizzle
Method
Take a cup of plain yogurt and top it with some blueberries and strawberries
Drizzle some honey on top and mox it well.
2. Roasted Pumpkin Seeds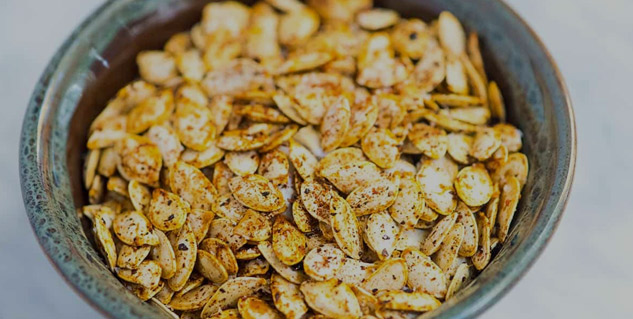 Containing various nutrients like zinc, magnesium, copper, potassium, manganese and protein, pumpkin seeds are a low calorie food. Just with 143 calories in half a cup of roasted pumpkin seeds this snack helps to keep your bones healthy, improves heart and liver health, supports the immune system and has anti-diabetic effects. This low calorie snack is high in antioxidants, improves bladder and heart health, helps in lowering the blood sugar levels and reduces the risk of certain kinds of cancer.
How to prepare?
Ingredients
Half cup of pumpkin seeds
1/4th teaspoon of black pepper
A pinch of salt
1 teaspoon of olive oil
Method
Heat some oil in a pan and add pumpkin seeds to it
Roast them for about 2-3 minutes and transfer them into a bowl.
Season the roasted seeds with some salt and pepper.
3. Masala Papad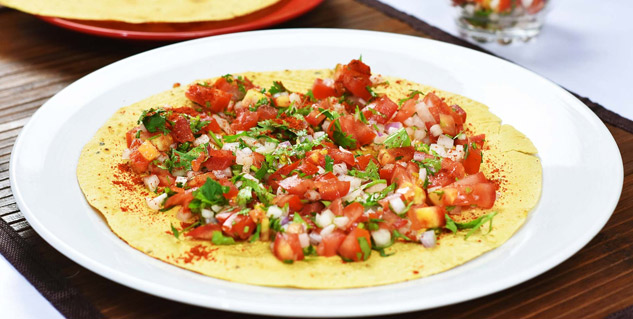 A super quick, easy and tasty snack to binge on. Made with pulses and flour these papads are high in fiber and protein, are low in calories and act as probiotics and promote the growth of good bacteria in your gut and improves your digestion by secreting digestive juices and enzymes which are essential for metabolic activity.
The vegetables like tomatoes and onions in it have a high water content and as tomatoes have Vitamin C, Vitamin K, folate, potassium and antioxidant properties it reduces the risk of cancer and several heart diseases. Onions help in controlling blood sugar levels, boost up bone density and have antibacterial properties.
The spices like hing, cinnamon, black pepper and garam masala helps with abdominal pain, bloating, gastric problems, digestion and reduces chances of stomach infections.
How to prepare?
Ingredients
3 Dal papads
1 tomato
1 onion
½ teaspoon of salt
A pinch of hing
½ teaspoon of black pepper
A pinch of cinnamon
¼ tablespoon garam masala
Method
Roast papad in the microwave for 30 seconds from both sides.
In a bowl combine chopped tomatoes, chopped onions, and all your spices.
Combine everything well.
Top your roasted papad with this mixture
4. Popcorn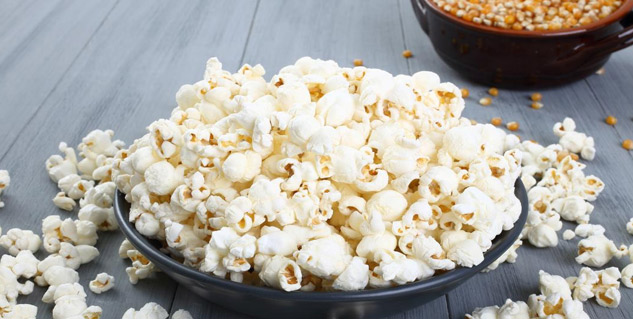 Who thought that your movie time snack can actually be a part of your weight loss diet plan. Light and tasty popcorns have antioxidants and polyphenols in them. Popcorn helps in combating tumor cells, prevents aging, improves digestion and helps in reducing stress and depression. This snack is also known for controlling blood sugar levels, improving metabolism and lowering the cholesterol levels in the body
All you need to do is make sure that you are not consuming those ready to eat popcorns which have a lot of trans fat and saturated fats as they can be really harmful for your health.
How to prepare?
Ingredients
½ cup popcorn kernels
2 tablespoons of olive oil
Salt
Method
Heat some oil in a pan.
Add popcorn kernels to warm oil and cover the pan with a lid.
Wait for a few minutes and let the kernels pop.
Switch off the flame and let the pan rest for another minute so that some more corn could pop.
Take your popcorn out in a bowl and add some salt to it.
Also Read: Here is why you should not eat microwave popcorn
5. Puffed Bajra Bhel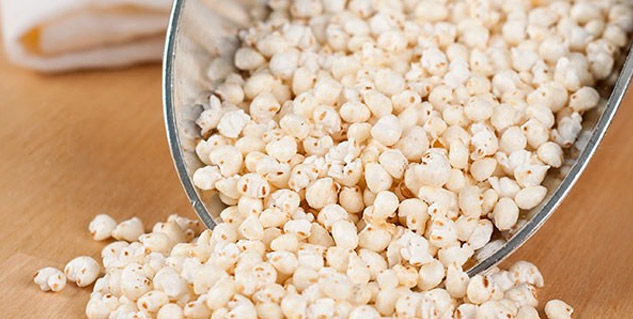 A healthy, tasty and low calorie snack recipe which is filled with the goodness of roasted puffed bajra. As bajra or millets are high in potassium, Vitamin B and magnesium they help in preventing diseases like asthma, cancer and diabetes. This light snack is good for your digestion, muscles and heart. Along with keeping the cholesterol levels in check it also helps in detoxification of your body.
Moreover, if the seeds are roasted and not fried they are low in calories and a very good option to satisfy your evening hunger.
How to prepare?
Ingredients
1 cup roasted puffed bajra
1 chopped onion
1 chopped tomato
1 chopped green chilli
2 tablespoons of chutney
Half a lemon
A few sprigs of coriander leaves
½ teaspoon chat masala
Method
Gather puffed bajra, onions, tomatoes, chillies and coriander leaves in a bowl.\
Add all the spices into the bowl.
Squeeze lemon juice into the bowl and add chutney to the bowl.
Mix all the ingredients well and your healthy bhel is ready
With inputs from Shikha A Sharma, Dietitian and Nutritionist, Specialising in Indian-Based Diet
Read more Articles in Healthy Diet