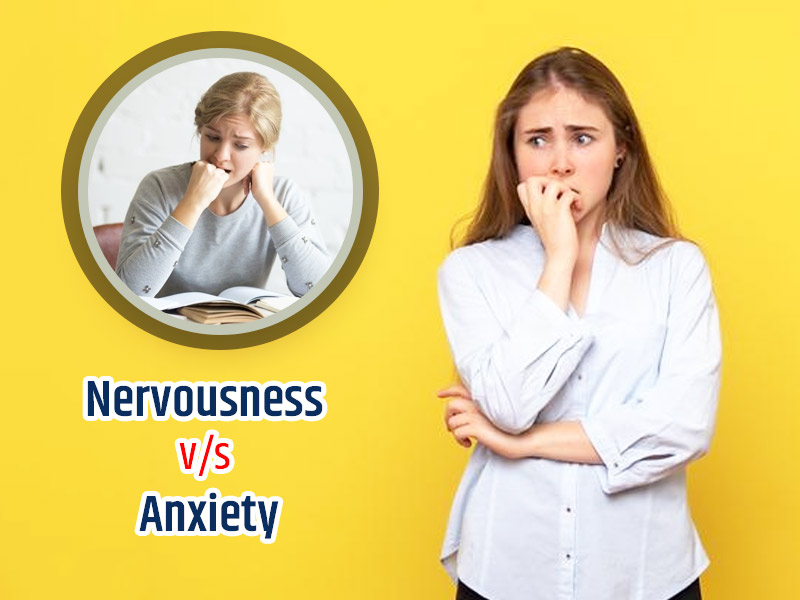 "That upcoming exam is giving me anxiety." Or, "I'm extremely nervous about the upcoming exam." At the look of it, the two statements appear to mean the same. And why not? Anxiety and nervousness are often used interchangeably. However, there is an underlying difference. While nervousness refers to an emotional state, anxiety disorder is a mental health issue. Hence, these have different effects on a person as well as coping mechanisms. However, since they appear to be so similar, telling them apart can be a task. So, how can one distinguish between nervousness and anxiety? To know just that, Onlymyhealth spoke to Dr Jyoti Kapoor, Senior Psychiatrist, and Founder, Manasthali, Gurugram.
Nervousness vs Anxiety: Signs That Set Them Apart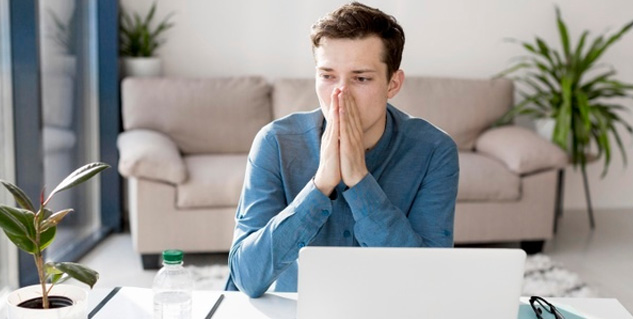 (Photo Credit: Freepik)
Since nervousness and anxiety mean different things, hence, their signs are distinct too. Let's look at them one by one.
Signs Of Nervousness
"Nervousness is a lay term used to define a state of uneasiness," said Dr Kapoor. As per the dictionary's definition, it refers to "a state of anxiety, fear or worry and is a common expression of someone who is going through something uncomfortable," Dr Kapoor added.
Signs Of Anxiety
A person suffering from anxiety disorder experiences the following symptoms:
Restlessness
Uneasiness
Discomfort
These are experienced episodically or continuously for prolonged periods. There are physical symptoms too, such as:
Palpitations
Breathlessness
Trembling
Sweating
Gastrointestinal problems etc
"Psychologically, it's an unpleasant state associated with a sense of fear or panic and the person wants to just get away from it," the psychologist said.
Anxiety Or Nervousness: How To Distinguish The Two?
(Photo Credit: Freepik)
Here is what sets anxiety and nervousness apart:
Nervousness is a response. It's a response to a situation that is perceived as difficult, such as writing an exam or going on a first date. Anxiety, on the other hand, is a clinical condition characterised by feelings of nervousness, worry, panic, and/or apprehension.
Nervousness is generally triggered by anticipation of what if things don't go as planned. Anxiety, on the other hand, may or may not be triggered by particular situations.
Nervousness is generally transient. On the other hand, the person might find it difficult to manage anxiety resulting in disturbance in personal, social, or occupational life.
How To Manage Nervousness And Anxiety?
Both nervousness and anxiety are difficult to live with. Hence, what is needed are tips to manage these.
How To Manage Nervousness?
Firstly what is needed is to understand the nervousness triggers. Equally important is to be aware of the fact that it is just an emotional response that will eventually pass. This awareness can help a person deal with nervousness. Other tips include:
Doing breathing exercises that can help in normalising the physical effects of nervousness like breathlessness and palpitations.
Another trick is distracting yourself. You can do this by talking to someone, listening to music or watching TV.
Lifestyle interventions like time management, yoga, pranayama, etc, can also be helpful.
How To Manage Anxiety?
The thing with an anxiety disorder is that it's a mental health condition that needs to be diagnosed by a mental health expert. Once that is done, the management plan is formulated accordingly. "Patients often go for multiple physical investigations because the focus is on heart or lung function which further escalates anxiety as fear of an unknown medical illness starts looming large," Dr Kapoor said. "Once identified as an anxiety disorder, patients may be prescribed medication depending on the severity of the condition for immediate relief or advised psychotherapy," she added.
Also read: Signs That You Are Struggling With High Functioning Anxiety
A thing to be noted here is that nervousness is a sign of anxiety disorder. And, a nervous individual is more vulnerable to developing an anxiety disorder in the face of repetitive stressors or chronic stress, the psychiatrist explained. Hence, learning to deal with nervous reactions can prevent the situation from becoming a clinical disorder, she added.
(With inputs from Dr Jyoti Kapoor, Senior Psychiatrist and Founder, Manasthali, Gurugram)
Photo Credit: Freepik