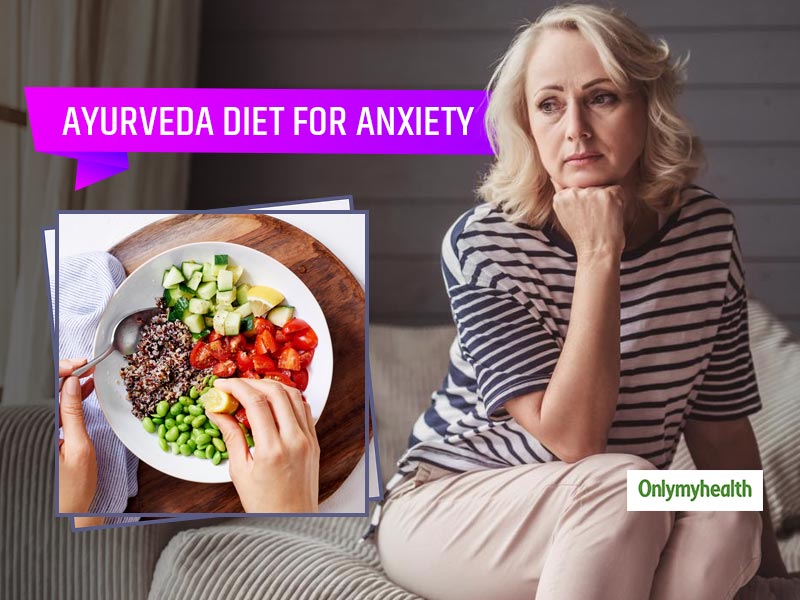 According to a 2015 study by WHO, the global prevalence of Anxiety Disorders was estimated to be 3.6%. The study also found that anxiety disorder is higher among women than men
It is common for anyone to encounter palpitations, excessive sweating, nervousness. This may arise due to work pressure, the tension in personal life and more. More or less termed as panic attacks, these occur due to anxiety and sudden bouts of nervousness. Panic attacks have become a common problem. In one study, it has been found that 30 per cent of the people living in cities have suffered a panic attack at least once in their lives. In the journal Diagnostic and Statistical Manual of Mental Disorders, it is reported that a panic attack is such a problem that arises amid fear, then reaches a peak in a few minutes. These symptoms will be seen when a panic attack occurs:
During a panic attack, a person suddenly gets nervous
Heartbeat suddenly intensifies
Excessive sweating and trembling hands and feet
The throat begins to dry up
Nausea and abdominal pain also occur
Darkness starts coming in front of the eyes

Anxiety Disorder, A Growing Concern
Worry is a universal emotion, which is essential for our survival. To protect ourselves from potential danger, our body itself has an F3 or fight-flight-freeze reaction on its own. These reactions are necessary for our survival in the event of real danger. In prehistoric times, humans needed adrenalin (a type of hormone) to compete or live in the forests and to survive amid dangerous animals. But today, we neither fight the attacker nor do manual labour.
Panic attacks are sudden and subdued after some time, but after an anxiety attack, the nervous feeling does not entirely disappear and may increase. Anxiety disorder is a group of mental disorders, including a sense of fear, general anxiety, panic disorder, phobias especially social phobia, post-traumatic stress disorder, and obsessive-compulsive disorder. Doctors believe its possible causes include genetic, hormone-linked imbalances, endocrine disorders, personality type, social causes, and drug addiction.
Also Read: How to Deal With Anxiety
Here's What the Ayurveda States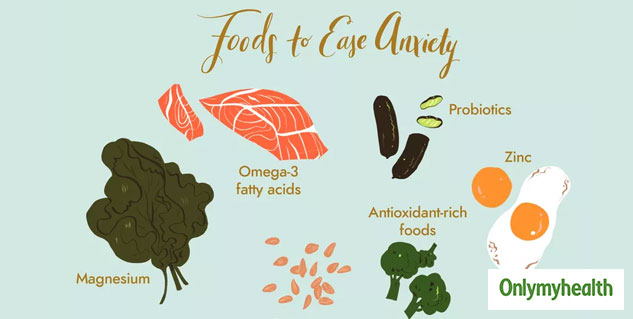 Charaka Samhita states that both body and mind are responsible for health and disease. The body is healthy by harmonious interaction between mind and body. Ayurveda believes that physiology and psychology are interrelated. They cannot be separated. Every patient is different, and treatment at every stage requires a different treatment. In such a situation, Ayurveda recommends some remedies for effective treatment. However, before taking up any such remedy, always consult medical experts.
Ayurvedic Diet To Deal With Anxiety
Eat your meals on time
Food cooked in oil should be consumed hot and fresh
Include beetroot, cauliflower, sweet potato, sweet corn, pumpkin and radish in the diet.
Lentils such as moong, tur or arhar etc. can be included in the meal, but it needs to be cooked properly.
Include milk, ghee, fresh butter and buttermilk in your diet
Avoid sugar, caffeine, fizzy drinks, frozen and fried food items
Also Read: 5 Super-Foods To Fight Anxiety And Depression
Ayurvedic Tips To Eliminate Anxiety
Get fresh air and sunlight
Massage your forehead and scalp with warm sesame oil. Abhyanga or a full body oil massage before bathing is helpful
Take measures to relieve stress regularly
Take a bath with warm water before sleeping at night
To calm Vata, drink a glass of warm milk with honey and saffron before bedtime.
Make an almond paste with soaked almonds. Add 3 teaspoons of grated fresh coconut, 1 teaspoon fennel powder, 1/4 teaspoon pepper powder and 3-4 teaspoon rock candy (sugar candy). Mix all these things and drink it with saffron milk.
Mix some fresh rose petals in a cup of boiling water. Let it cool down. Add 1/4 tsp sugar and drink it twice a day.
Read more articles on Ayurveda